Windows 7 includes a Task Scheduler service that provides controlled, unattended management of task execution, launched either on schedule or in response to events or system state changes. The ability to perform actions based on an event occurrence enabled proactive, ad-hoc system management.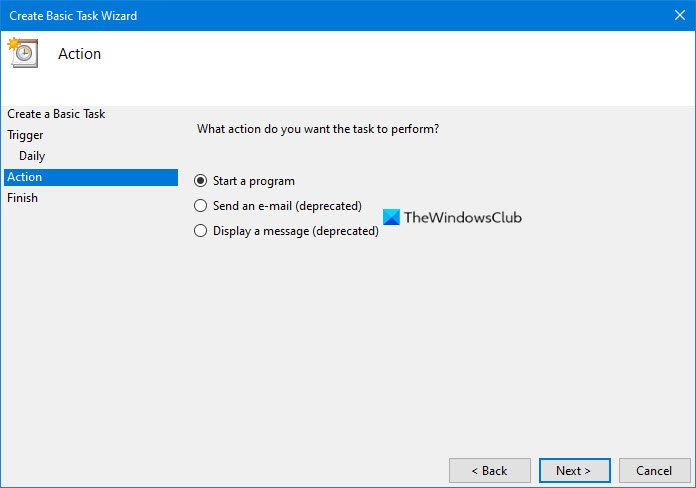 Send automated emails using Task Scheduler
You need To send automated emails using the Windows Task Scheduler,right-click Computer > Manage > Task Scheduler > Select Task/Event > RHS Pane > Create Basic Task > Follow wizard > in the Action step, check "Send an e-mail" option.
This way, the Task Scheduler can be configured to notify an administrator by e-mail that a problem has occurred.
IT professionals can now configure machines to automatically react to potential system problems, including intermittent, hard-to-reproduce failures. They can also set up more complex and demanding tasks to run in sequence or in response to multiple triggers and condition changes.
A task can notify an IT professional of a problem on a desktop by e-mail, and it can launch a diagnostic program or even an automated resolution.
Do note that this feature has been deprecated in Windows 8.1, Windows 10, Windows 11 and later.