SecPod Saner Personal is not a malware scanner or antivirus software. It's a vulnerability scanner that uses SecPod ANCOR, the analytics and correlation engine that provides vulnerability, malware heuristics, vulnerability remediation, endpoint visibility, and software reputation service. So what does this all mean? A correlation engine is a technique that understands programmatic relationships like analyzing logs and so forth. It uses predictive analytics & fuzzy logic algorithms to achieve the goal. In today's world, no system is secure, and all we can do is maximize our defenses against threats like malware or other security threats and hope for the best.
A recent study by the Security Engineering Research Team shows that close to 67% of malware is not detected by anti-virus or anti-malware software, This means that the majority of malware goes unnoticed.
Security experts and executives at security vendors are in agreement that signature-based antivirus isn't able to keep up with the explosion of malware. But it's not that the security vendors are doing nothing, they are developing new technology to counteract this by detecting the fail behavior which will help prevent zero-day flaws. More than 90% of security breaches are due to a software vulnerability. So it's important that we need software that detects our operating system and software vulnerabilities, and counteracts or report the vulnerabilities so that the user can take necessary action.
SecPod Saner Personal Free Advanced Vulnerability Scanner
SecPod Saner Free Edition does that same job. It scans our entire system looking for software vulnerabilities & compliances and recommends additional steps to resolve it. In effect, it helps the users build-up the defense against malware and other security threats.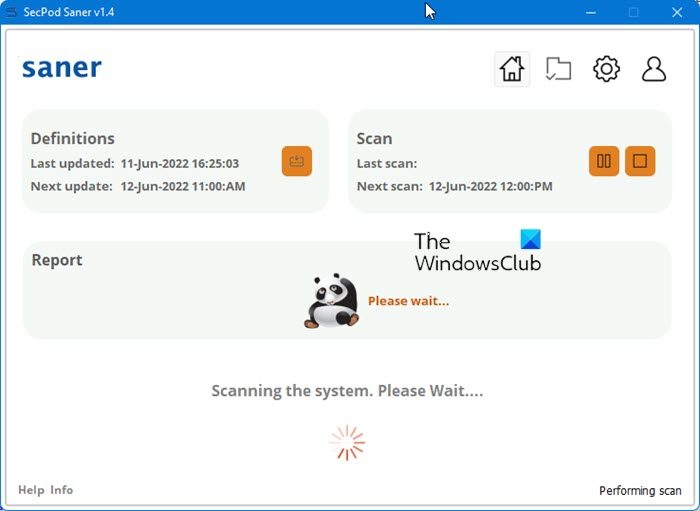 Once the scan is completed, it will generate a report of all the software vulnerabilities & compliances, and it will tell you which hotfix or update to apply to resolve this problem.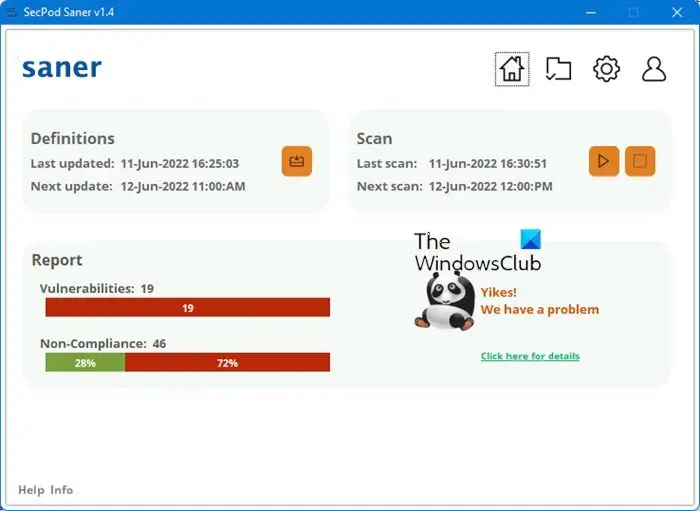 You can either fix it one at a time, or you can choose to Remediate All to do it at one go.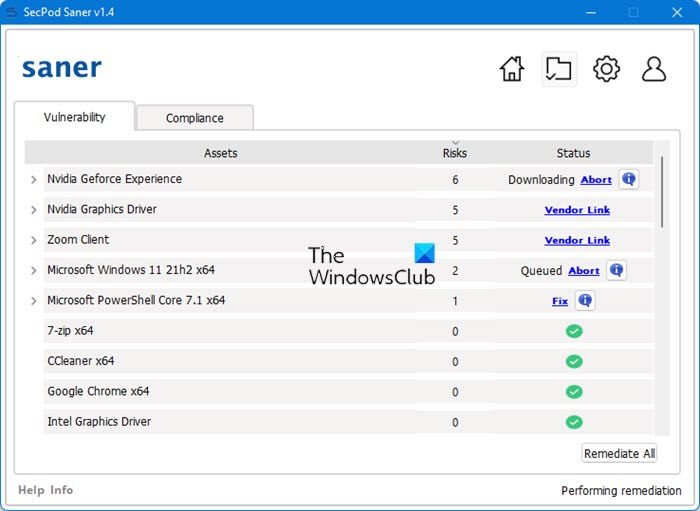 The tool also gives you vendor links that describe the vulnerability.
A little background on how SecPod Saner works. Like I said before, the heart of the product is SecPod ANCOR. It works based on four principles – Visibility, Prevention, Learning and Protection. Here is a picture that best defines ANCOR.
According to their website:
The ANCOR engine through its web services API guides Saner and Defender to collect information regarding the security posture of the system, perform assessments on the vulnerability state of the system, offer remediation for those vulnerabilities, along with monitoring events in real-time and continuously enforcing security policies.
So you now get a general idea of what SecPod Saner is, how it works, and why a vulnerability scanner is important to us.
SecPod Saner Free Download
To conclude it's a useful application that does exactly what it offers to do. But do not mistake this with a Malware scanner or Antivirus, this is just a second lime of defense again security threats. You can download the product from here. It works on Windows 11/10 too.
Do create a system restore point first, and examine each recommendation individually before deciding to accept them – and let us have your comments about this product.
Is there a free vulnerability scanner?
If you search online, you will find many free vulnerability scanners for Windows 11/10 computers. All of these free scanners have some unique features. Read what features they provide in the free plan and install them as per your requirements.
Does Microsoft have a vulnerability scanner?
Microsoft Defender Vulnerability Management is a new service from Microsoft that offers advanced vulnerability management to reduce cyber risks for organizations. Currently, Microsoft has two plans, Microsoft Defender Vulnerability Management Add-on and Microsoft Defender Vulnerability Management Standalone. You can enroll for a free 6 months trial before you purchase this tool from Microsoft.
Complete details about this tool are available at microsoft.com.
That's it.
Read next: What are Spectre and Meltdown CPU vulnerabilities and are you affected?