Tables in Google Docs can be customized just like Microsoft Word. There are features in google docs that can make your table look appealing. Users of Google docs can rotate and color their tables in any way or color they want. A table is a group of cells arranged in rows and columns.
How to Rotate a Google Docs Table
Once you are on Google Docs Online, open an existing table or create one.
Now use the Snipping Tool on your Windows 10 computer and screenshot the table.
Now from the Snipping Tool app, copy the table and paste it below.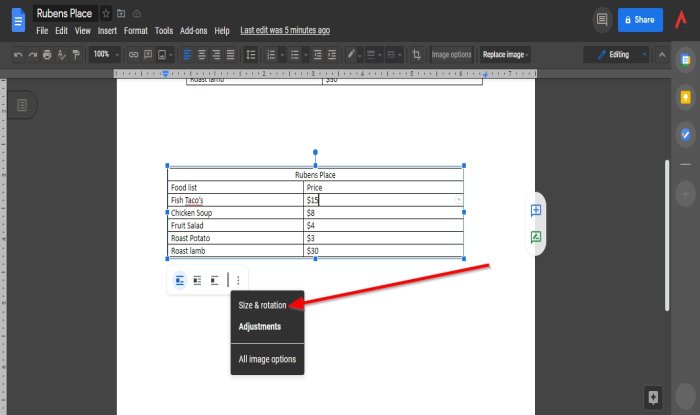 When you click on the copied table, you will see a group of buttons below.
Click the three dots on the right below the table, which is the meaning for More.
In the drop-down list, select the Size and Rotation option.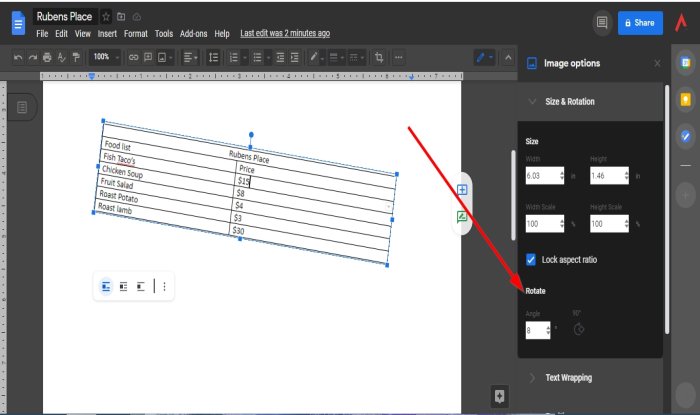 A  Size and Rotation pane will appear on the right.
Inside the pane, select an angle from the Angle box or the Nineties degree angle option on the Rotate section.
The table will rotate according to the angle you choose.
How to Color a Google Doc Table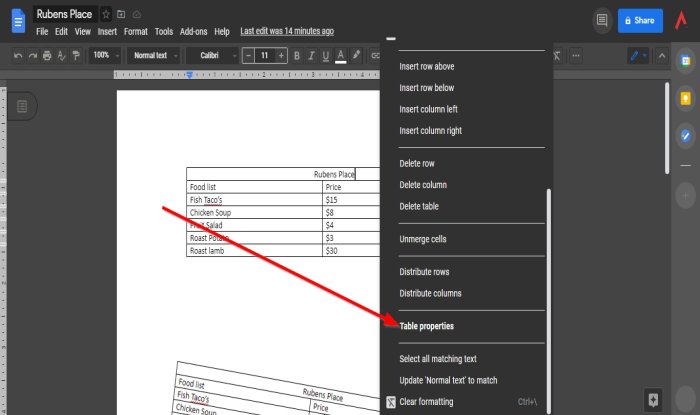 Highlight the entire table or click on a single row.
Right-click the table and select Table Properties.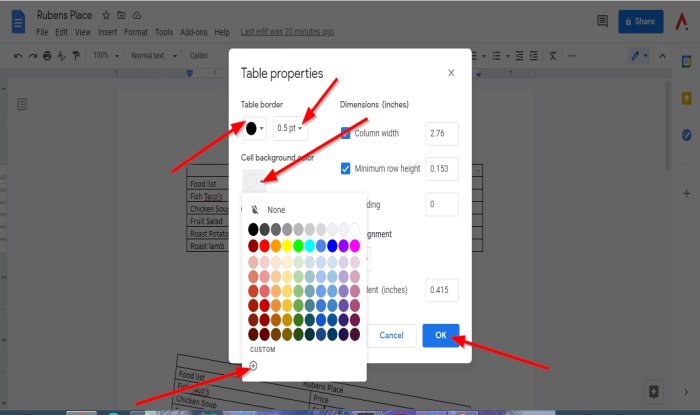 A Table Properties dialog box will open.
Inside the dialog box, select the Cell Background Color or Table Border.
You can also select how thick you want the cell borders to show off your table's borders' thickness.
If you dislike the colors shown and want more colors, you can select Custom by clicking the Plus button to choose any color or shade you want.
Click OK once you have selected your colors.
The table is colored.
We hope this tutorial helps you understand how to Rotate and Color a table; if you have questions about the tutorial, let us know in the comments.