If you are using Windows 11/10 and you want to rename Start Menu apps, here is what you need to do. Programs get added in Start Menu automatically after installation with the default name. Sometimes, it creates problems while finding an app that has a similar name to another system app. For example, if you install Google Chrome browser, it will be visible as "Google Chrome." If you want to rename it as "Chrome" or anything else, here is what you need to do.
Rename Start Menu items in Windows 11/10
Sometimes Start Menu shortcuts or items or apps may not have the name you remember it by and your Search may not provide the desired result. If you want to rename Start Menu apps in Windows 11/10, here is a simple trick. The only limitation is you cannot rename preinstalled apps.
First, open Start Menu and right-click on the app that you want to rename. For example, if you want to rename Chrome, right-click on Google Chrome entry in the Start menu and select More > Open file location.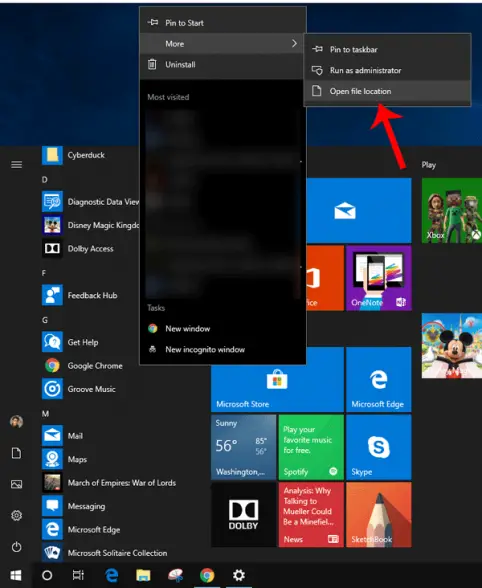 Alternatively, you can unhide hidden files and folders and navigate to this path:
C:\ProgramData\Microsoft\Windows\Start Menu\Programs
Here you can find all the programs that are currently listed in the Start Menu.
You can rename any app that you want. After entering the customized name, you might find a window like this-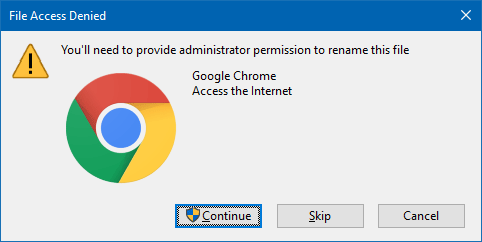 Click the Continue button to make the change anyway.
This works on Windows 11 too.
Note: You cannot rename pre-installed system apps such as Calendar, Calculator, Camera, etc. If you have a third-party app or you have installed an app externally, you can rename it using this tutorial.
Hope you find this small tip useful.