Gmail has a neat feature where users can recall emails sent before they have reached the recipient. This feature is vital because, at any time, you could send an email to the wrong person or even an email to the right person but with the wrong text.
How to Undo a Sent email in Gmail
No one wants to make this mistake, especially if it has anything to do with business. So, what can we do to rectify this problem and ensure your recipients never get an email that could cause embarrassment on your end? Well, the folks at Google made sure to add a feature designed to solve this issue once and for all. The procedure is as follows:
Log into your Gmail account
Click See All Settings
Open the General tab
Scroll down to Undo Send
Change the cycle from 5 to 30 seconds
Now send an email
You will see a Message Sent notification
You can click on the Undo link to unsend it.
Let us look at this in more detail.
1] Adjust the email cancellation cycle in Gmail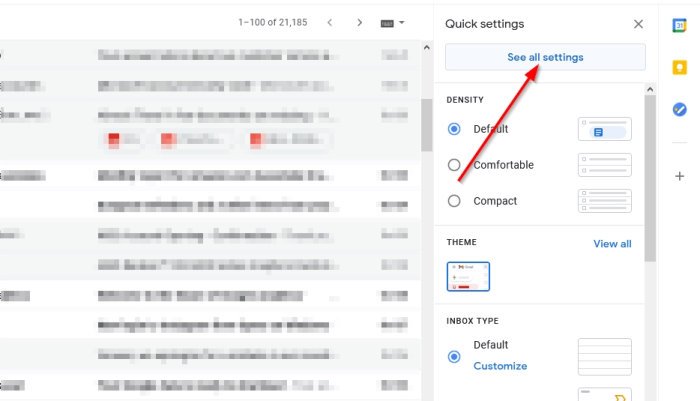 OK, so by default, the Undo Send feature is activated, and from what we can tell, there is no way to deactivate it. We would love for Google to one day release an update that allows users to deactivate it, but we will not stress too much on that today.
Now, the default settings has Undo Sent at 5 seconds interval, but we would recommend changing this to a larger number.
In order to get this done, please click on the gear icon, then select See All Settings to move forward.
Right away, you should see several tabs at the top, but you only need to click on General, then scroll down to Undo Send.
From here, change the cycle from 5 seconds to 30 seconds, which is the maximum allowed for now.
2] Cancel an email from sending
After setting the Undo Send to 30 seconds, it is now time to give it a test run. Keep in mind that it is impossible to undo old emails sent for more than 30 seconds.
Alright then, go on ahead and send an email to someone in your address book. After hitting the Send button, look for the words Undo via the Message Sent notification. Click on the Undo button before the 30-seconds timer has run out, and right away, you'll realize that your email was not sent to whomever.
It's a pretty straightforward feature that everyone should take advantage of when sending essential email messages to family, friends, colleagues, business partners, and more.