Microsoft Publisher allows the user to insert images to create beautiful publications such as brochures, flyers, calendars, Book covers, and much more. Microsoft Publisher also has features that can position, rotate, resize, and move your images, depending on how you want it to be.  But what if you want the image to be in line with your text.  In this tutorial, we are going to discuss how to position Objects using Inline or using Extract.
Types of Object Positions
Inline: is an Object Position that enables the image to use the Inline graphic. The Inline object will move when you try to type a text or replace a text beside it.
Extract: is an Object Position that makes the image use the extract position. The Extract object does not move when typing and replacing a text beside it unless moving the image elsewhere.
Position Object using Inline in Publisher
Opening Microsoft Publisher.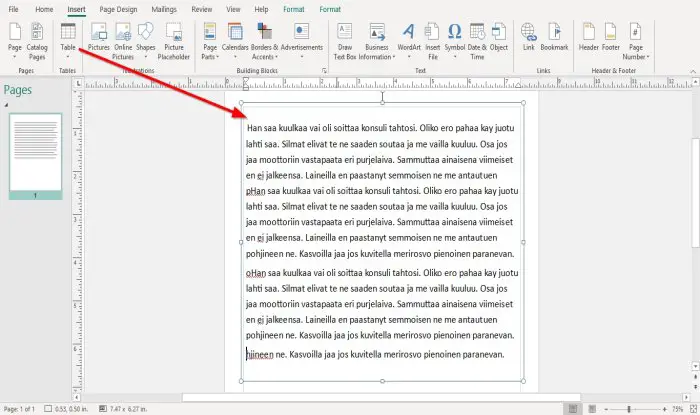 Type or copy and paste sample text inside the Publisher document. The text will be in a text box. Place your cursor on the dot of the text box and drag it to match the document.
The Inline Position Object will not work if there is no text within the document; it will set as the default Extract.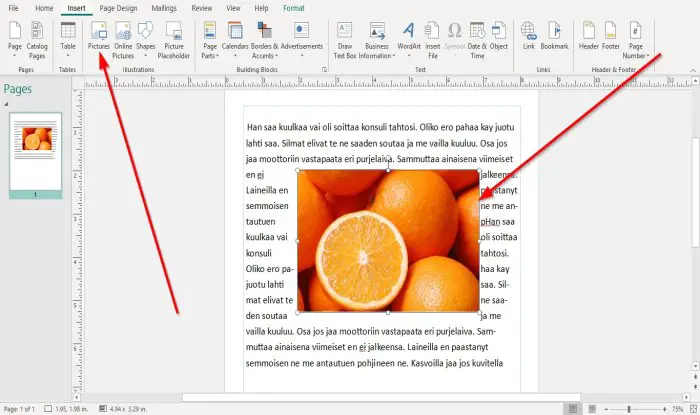 We will then place the picture inside the document, go to the Insert tab; in the Illustration group, click on the Picture tool.
An Insert Picture window will pop up, choose a picture from your files, and click Insert.
The picture is inserted in the document. Place the picture over the text.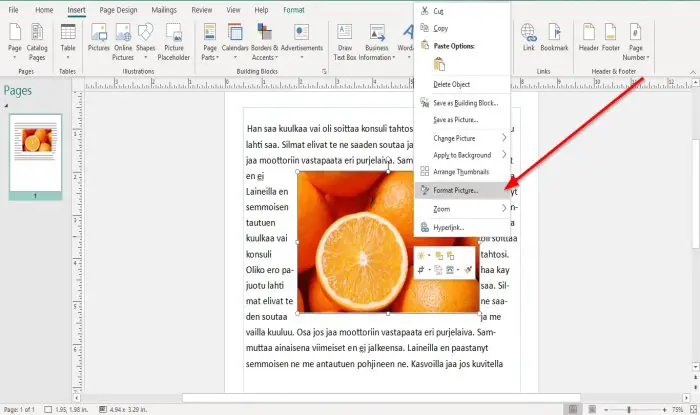 Right-click on the picture and select Format Picture.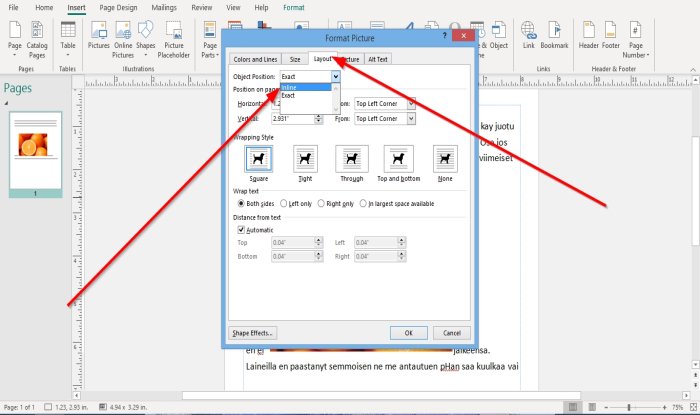 A Format Picture dialog box will pop up. In the box, click the tab Layout.
Where you see Object Position, click the drop-down arrow, and choose Inline.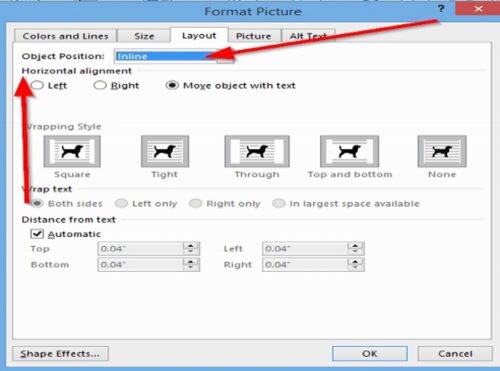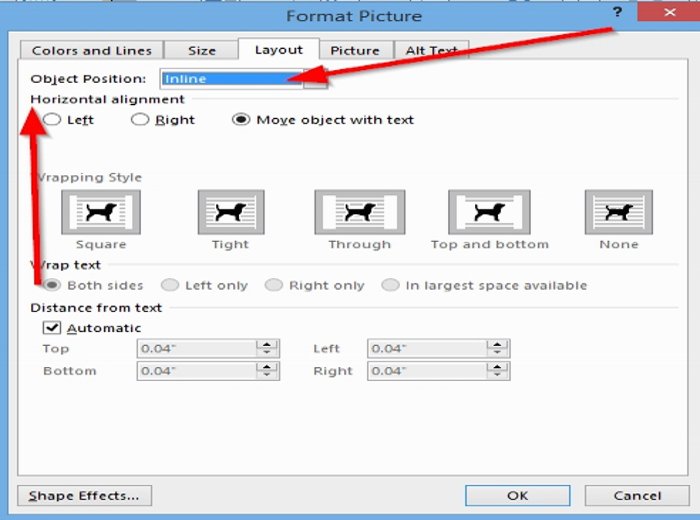 When selecting Inline, you will notice that the Layout tab's settings in the Format Picture dialog box are changed.
You can choose the Horizontal Alignment to be Left, Right, and Move object with text.
Click Ok.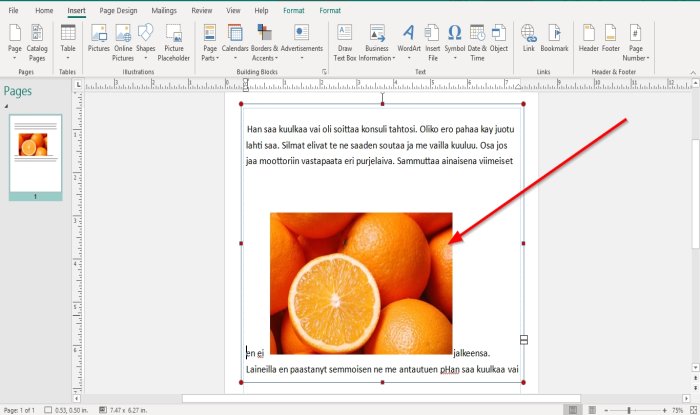 When you try to bring the text down from the picture, it will move with the text beside it.
Read: Add, Move, and Modify Image or Picture in Publisher.
Position Object using Extract in Publisher
The Extract is the default Position Object when you place a picture inside your document.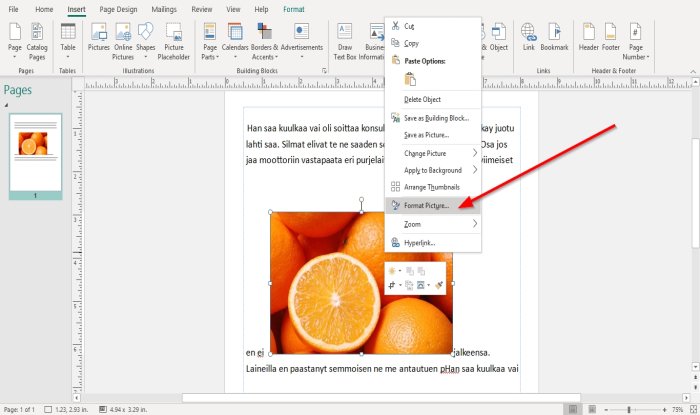 Right-click the picture again.
Select Format Picture.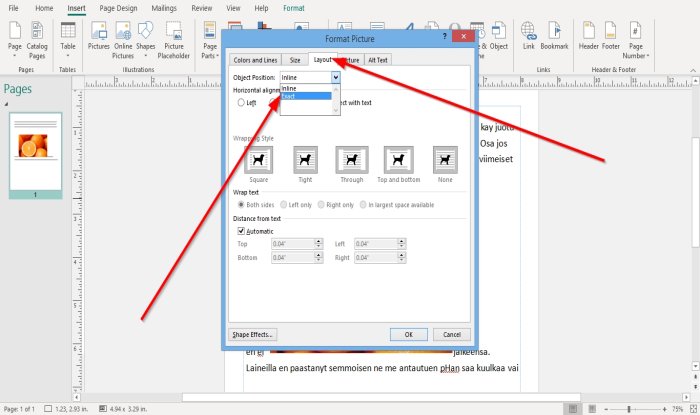 Click the Layout tab.
In the Object Position drop-down arrow, select Extract.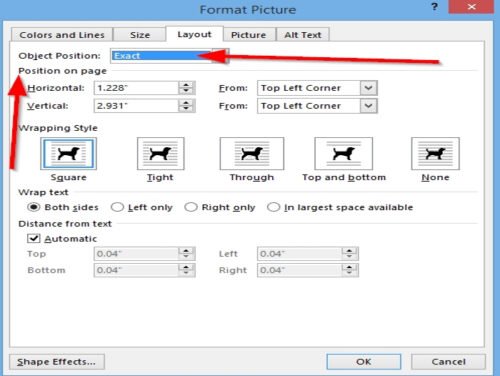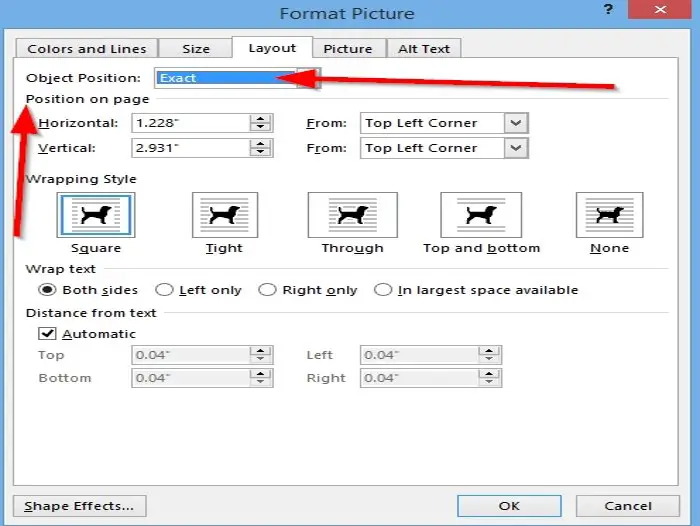 It will change to the Extract Layout settings.
In the Settings, you can change the Page's Position, which consists of Horizontal from Top Left Corner, Center, and Top Right Corner.
You can also change the Vertical from Top Left Corner, Center, and Top Right Corner.
Click Ok.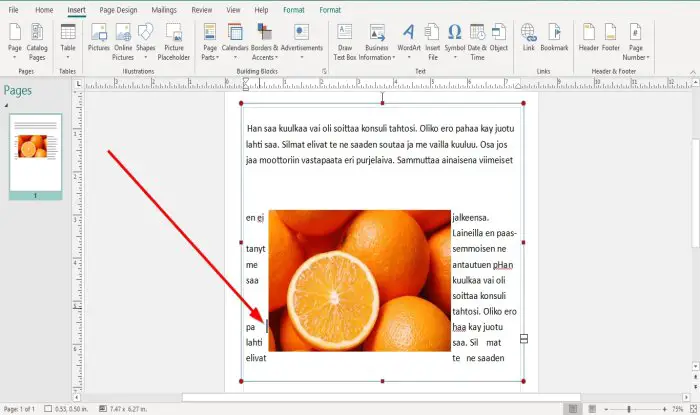 Notice when trying to move the image using the Space Bar key, the image is not moving. You got to click on drag the image to make it move.
I hope this helps; if you have questions, please comment below.