The Microsoft Office 365 Quick Start Guide for Small to Medium Businesses will help users realize the full potential of Office 365, as it includes tricks, tips, tutorials, samples, templates and how-to videos about Office 365, which are sure to interest your users.
Office 365 Quick Start Guide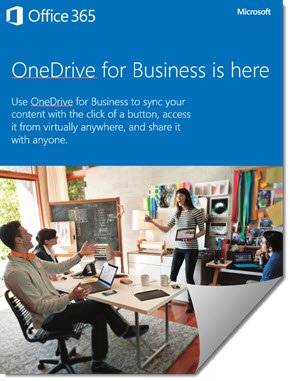 To drive user adoption to its highest potential, use our proven change management strategy to clearly articulate the benefits of Office 365, build a community among your users, and provide the right help and support at the right times.
The Office 365 Quick Start Guide download package includes:
Change Management Guide for the Enterprise
Office 365 tips
How-To Videos
Samples of Emails
Policies best-practices templates
Office 365 presentations
End-user surveys
Office 365 Posters
The guide also includes a list of links for recommended articles that will help troubleshoot Office 365 problem covering the following areas:
Office 365 Sign-in
Office 365 Pro Plus desktop programs
Lync and Web conferencing
Office 365 Email and calendar
SharePoint and OneDrive for Business
Advanced Office 365 Troubleshooting Tools
Office 365 DIY Troubleshooter.
Go get it from Microsoft Download Center here.
Office 365 beginners may want to check out our Office 365 Review.