Microsoft Forms is an online survey creator; it is developed by Microsoft and is a part of Office 365.  Microsoft Forms allows users to create forms, surveys, quizzes and invite other users to respond to them. In some cases, users may run into an issue of their questions in their forms, surveys, or quizzes not showing. Follow the steps below to fix this issue.
Microsoft Forms not showing all questions
Follow the solutions if Microsoft Forms is not showing all questions in your survey, form or quiz:
Sign out Microsoft Forms
Delete the last question
1] Sign out Microsoft Forms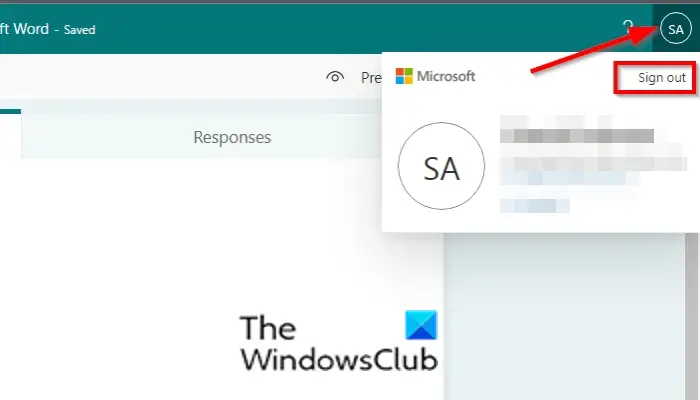 Click the Abbreviated sign on the top right of forms and select Sign out.
Close the window and search for the Microsoft Forms website and sign in again.
2] Delete the last question
You can fix this issue by deleting the last question. To delete the last question, follow the steps below.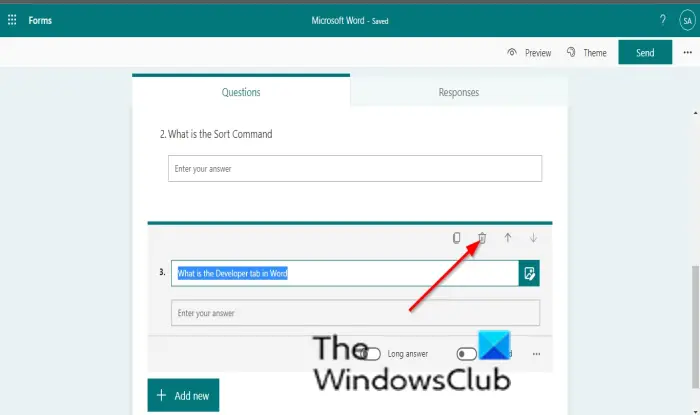 Delete the last question on the form by clicking the question and clicking the Bin icon.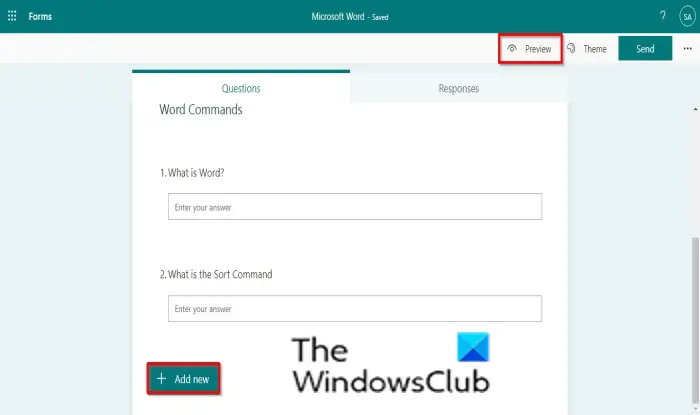 Click the Add New button and re-enter the deleted question.
Click Preview to see if the other questions are shown in the form.
Read: How to add Questions to your Form in Microsoft Forms
What is the difference between a Form and a Quiz in Microsoft Forms?
The difference between the form and the quiz is that the form is used to collect feedback, conduct surveys, accept signups and peer collaboration, while the quiz is used to assess student learning, provide instant results and feedback, conduct a quiz.
Read: How to create a Survey with Microsoft Forms
Are MS Forms secure?
Yes, Microsoft Forms is secure; it is encrypted both at rest and in transit. To learn about encryption in Microsoft Office 365, search for Microsoft Office 365 Compliance Offerings at the Microsoft Service Trust Portal.
If you have questions about the tutorial, let us know in the comments.