Most of us use Microsoft Excel or Excel Online to track our To-Do lists or monthly budgets. What we generally do is we start tracking by starting from the scratch. But, how many of you know that we have templates to do such things. By using templates we can right way start entering the values in to the Excel, without the need of building it from the beginning. Actually it will reduce lot of time, so that we can concentrate on our plan completely. In this article, I will let you know about 5 best Microsoft Excel Online templates,that will help you manage Budget, Health, Time, Student grades.
Microsoft Excel Online Templates
We may prepare a project plan, track our daily activities or track monthly and yearly budgets using Microsoft Excel Online. Whatever it might be, using the templates reduce our time and we can use that time in dealing with the actual, rather than creating them again from the scratch. So, here are 5 such best and useful Microsoft Excel Online templates.
1. Personal Budget
Using Personal Budget template, you can keep track of your monthly income, monthly expenses and monthly savings. Open this in Excel Online and you can see beautiful this template has been designed. It allows you to maintain all these income, savings and expenses clearly for every item. It visually shows the charts and other needed graphics to clearly understand your income and expenses.
2. Blood pressure and Glucose tracker
Tracking Blood pressure and Glucose is always good for health. Microsoft Excel Online helps us to track these things easily using Blood pressure and glucose tracker. This template has the date and time cells to enter, so that you can closely track BP and Glucose levels. It even alerts you, when you cross the doctor's guidelines. This template even provides you space to add notes.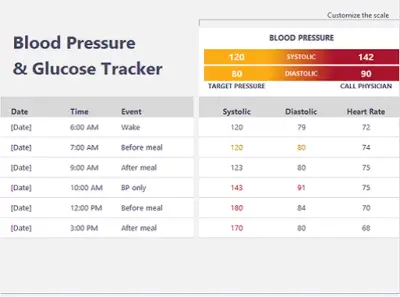 3. Time Sheet
Whether you are an employee in an organization or boss of an organization, it is important to keep track of hours worked by the staff. Time Sheet template for Microsoft Excel Online does the same for us. You just need to enter some information like when did you enter the office; lunch started and ended time and many such things. It just takes few seconds to enter the required information and that's it. It is helpful to track how many regular or overtime hours a person had worked.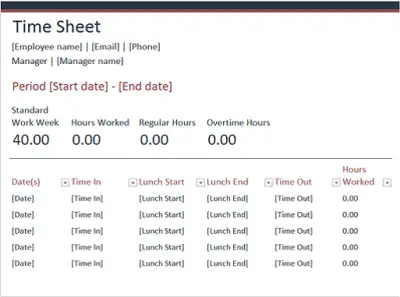 4. Idea Planner
In order to start and successfully end the project, right way of tracking it is necessary and this can be done with Idea Planner easily. It helps you to enter what are all you are going to do on daily basis, what tasks are assigned to whom, what will be the due date to submit the assigned task and everything. It also helps you to easily track the project status, task status and resources required for the project. This can also be used by students to track their daily plans.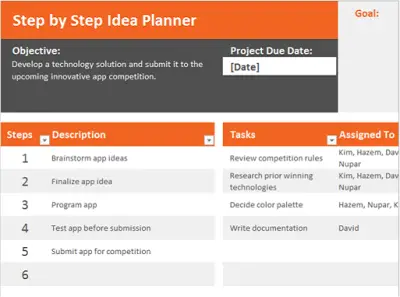 5. Student grade and GPA tracker
Student grade and GPA tracker template helps you to enter the scores and it tracks your GPA and grades. You can track them specific to subject and type of test like Essay, Quiz or any other. There is also a room to enter description or to add notes. Just entering the scores is enough to track your performance.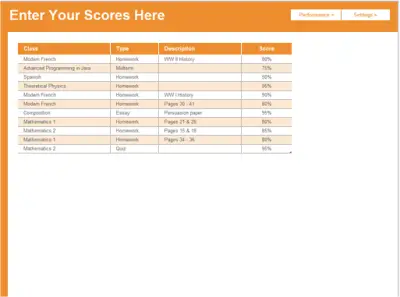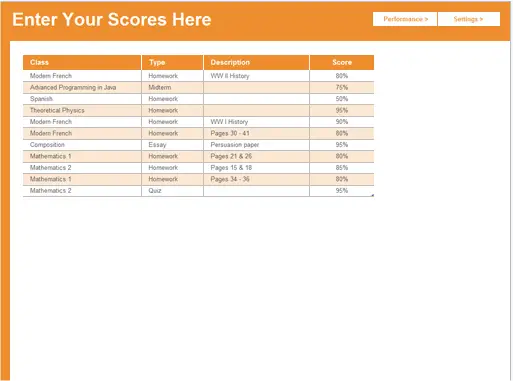 These are some of the best and useful Microsoft Excel Online Templates to save your time.
Let us know if you have free one's to add.