In Microsoft Teams, you can manage notifications in multiple ways. You can also customize them via Teams channel notification settings. In this post, we'll talk about how to manage Teams Channel Notification Settings and the course of action you should follow when it can't be managed.
Manage Teams Channel Notification Settings
Microsoft Teams is equipped with loads of features designed to enhance collaboration but to use them you should properly configure their settings. For instance, Channel notifications settings can be configured to choose where and what notifications you get. Here's how!
Go to the Channel name.
Select More options
choose Channel notifications.
This allows you to get notified of channel activity.
Configure options.
Let's cover the process in a bit of detail!
Launch your Microsoft Teams app and open a channel whose notifications settings you would like to manage.
Click the More Options button visible as 3 horizontal dots.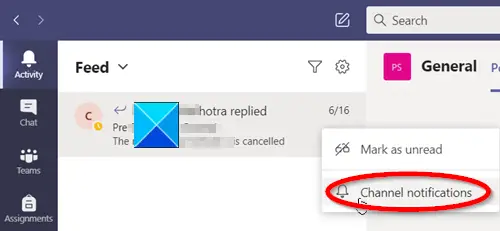 Then, from the list of options displayed, select Channel Notifications.
Here, you can choose where and what notifications you want to get. For instance, you will find the following types of settings in your channel notifications:
All new posts – Every time someone starts a new conversation in the channel, you will be notified about it.
Channel mentions – This setting will notify you whenever someone @mentions the channel.
Include all replies – As the names suggest, the setting notifies you any time someone replies to a conversation.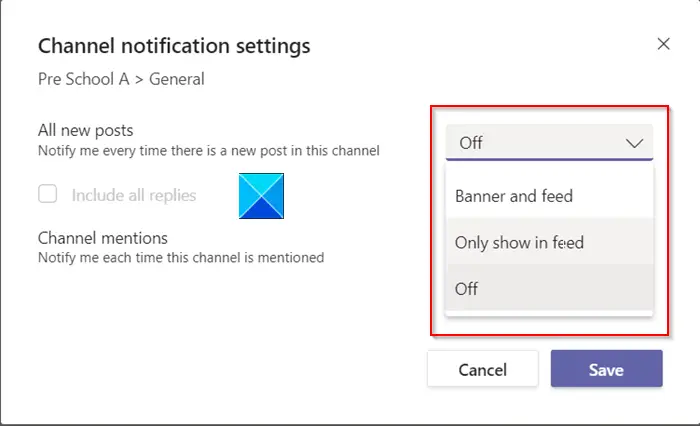 For the above settings, you can choose where and what notifications you want to get. For example,
Banner and feed option will send notifications to your device and to Activity, seen as a tab in the upper-left corner of the Teams app. Feed, on the other hand, will only display the notification in your activity feed. The option when configured will skip sending notifications to your Desktop.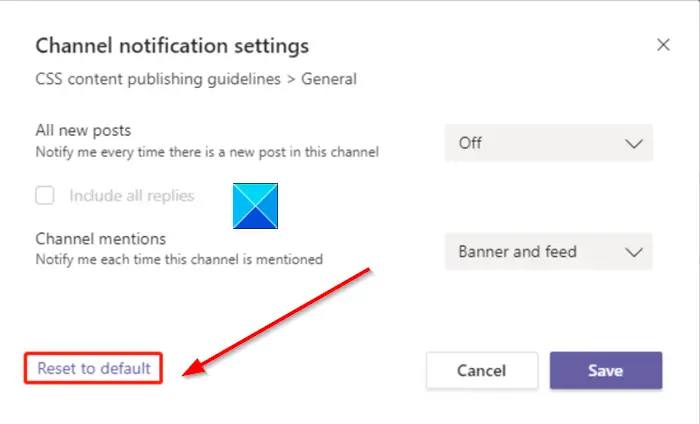 Sometimes, a user (newly added to the Teams) may change the notification setting for a channel. In such cases, the setting overrides the default user settings. Fortunately, there's an option to 'Reset to default' in the channel notification settings. This will update the settings to mirror the current user settings.
Thereafter, the Reset to default option will enable notifications for each item. Plus, it will notify you in your activity feed and send desktop banner notifications.
Read next: How to change Microsoft Teams notifications style.