Drafting pages for a website is easy, but sometimes when a writer wants to use certain symbols that are not found on his or her computer, that is when things get a little bit on the sticky side. Well, this should no longer be the case with a website called RapidTables.
We should first state that some writing platforms already have a plethora of special symbols ready and waiting, but it is possible that some symbols might not be on the list, and thus the user must seek these out via a third-party service. For example, WordPress has a special symbols icon on the toolbar, but the list is limited, so this is where a site like RapidTables can make life easier.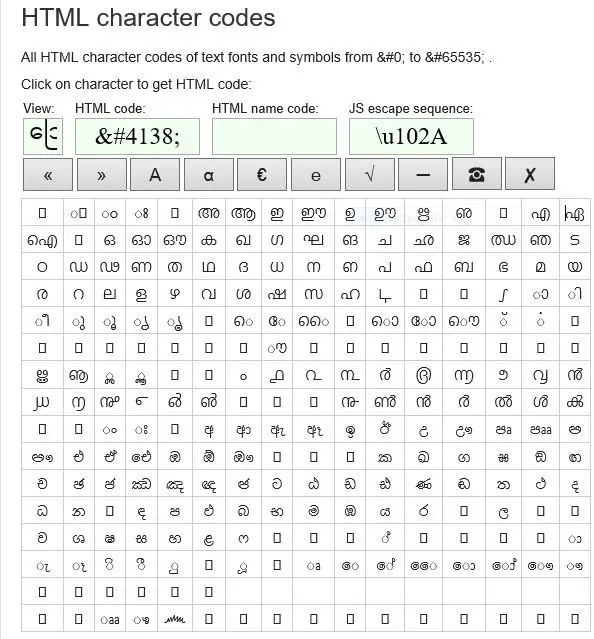 Locate HTML special symbols online
The website includes a grid of symbols that can be added to any blog. By simply clicking on the required symbol, the HTML code for placing in a blog such as WordPress or a custom platform will appear. Users can then copy and paste the desired code in the HTML section of their blog. For WordPress, this is done by clicking on "Text" at the right top side of the toolbar.
The website also lists HTML codes below the grid, so scroll down to find new and exciting codes for your blog.
We have tested RapidTables and came away impressed. Everything is easily accomplished, and so far every code we have placed on this blog has worked.
Those are just a few of the special symbols that can be found on RapidTables, but cannot be found in the official WordPress symbol box, or probably other custom CMS platforms. The only downside right now, is should the website go offline for a period of time, users would be out of luck unless they can get their hands on the necessary symbol from another website in such an easy fashion. Furthermore, these codes cannot be found in Microsoft Word, so don't even think about it.
Because of this, we implore users to back up the codes locally in a Word document to make sure they can get to them whenever they want.
Apart from just the special symbols, RapidTables is also a place for locating other HTML codes. Just take a look at the right side under the title, Web HTML. Users will be able to find codes for comments, links, regular HTML codes, among others.
Random read: Windows Boot Configuration Data does not contain valid OS Entry, Error 0xc0000098.