We all can admit that Microsoft Excel is the best tool in its class, but there are ways to improve it with some cool and free Excel add-ins from the store. Some of these add-ins do basic things, while others are more advanced. At the end of the day, though, we are certain the add-ins were going to list here will make using Microsoft Excel easier in certain situations.
We should point out that add-ins can be found everywhere on the web, but we will focus only on the ones located in the Office Add-ins store. We have chosen to go down this route to ensure that potential users are getting tools that are free from viruses and other problems.
Best free Microsoft Excel Add-ins
Here are some of the best Excel Add-ins. Data Analysis, Financial Modeling, etc. Professionals, Students, and Beginners will find them useful:
iGlobe CRM Excel Reporting Tool
Publisheet – Publish your sheets as web pages
Symbols and Characters – Fast Symbol Lookup
Functions Translator, a Microsoft Garage project
Cryptosheets
Excel Colorizer Add-in
Random Sorter
Microsoft Visio Data Visualizer
Stock Quotes by ISIN
Wikipedia
1] iGlobe CRM Excel Reporting Tool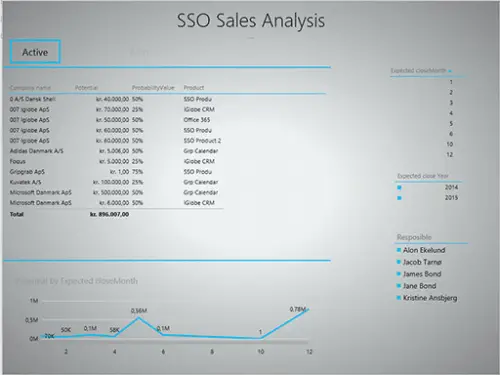 OK, so what we have here is an add-in for every person who handles CRM data. We envision many CEOs taking advantage of the iGlobe CRM Excel Reporting Tool, but there's a small catch. You'll need to have iGlobe CRM Office 365, and once that is accomplished, you can move forward.
With this add-on, then, users can get a simple, better, and more accurate overview of your CRM data.
2] Publisheet – Publish your sheets as web pages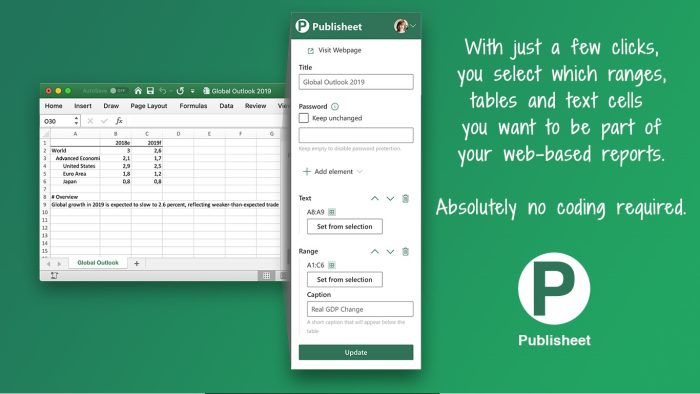 If you are that type of person who wants to publish your Excel spreadsheet on the web, you can use Publisheet to get it done with relative ease. Now, you will need to create a Publisheet account via the company's website. Worry not because you can make use of the free plan, but it comes with a small caveat. You see, the free plan does not come with the ability to password-protect your pages.
3] Symbols and Characters – Fast Symbol Lookup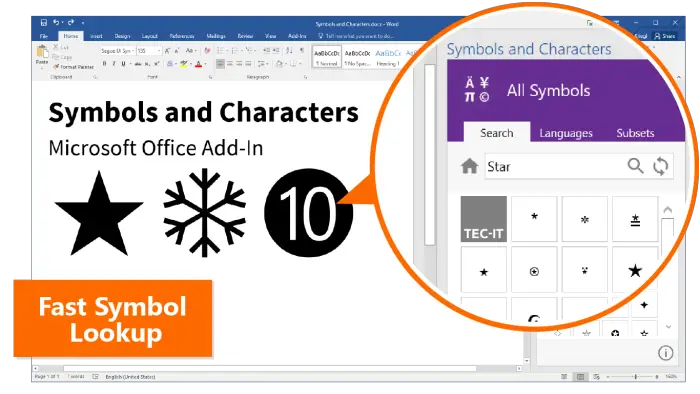 There may come a time when you want to add special characters and symbols to your Excel spreadsheet. Whenever that day comes, you will need to have the Symbols and Characters add-ins ready and waiting to go.
This add-in can suggest symbols based on your selection, or the user can manually search for what they want.
4] Functions Translator, a Microsoft Garage project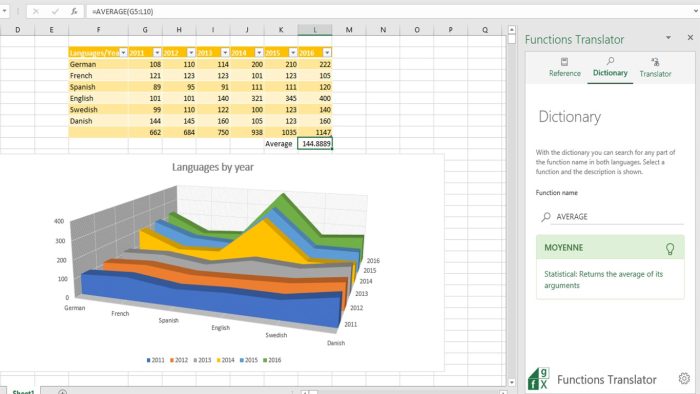 Users who want to translate functions to another language may have a difficult time if they are unable to speak the required language. But that's not a problem no more with Functions Translator from Microsoft.
According to the software giant, Functions Translator can do the following:
Enables you to translate all functions between all supported languages
Enables you to translate complex formulas between all supported languages
Provides you with bi-lingual dictionaries with function definitions (in English) for function lookup
Enables you to give feedback on translations
To find out how well it works, try the add-in for yourself.
5] Cryptosheets
Want to track your cryptocurrency portfolio but are unwilling to do it manually? You may want to give Cryptosheets a test drive. This add-in for Microsoft Excel can collect and showcase real-time historical data from hundreds of sources on the web.
The tool does all the hard work, which means, the user doesn't need to have programming skills in any shape or form.
6] Excel Colorizer Add-in
Adding color to a spreadsheet is a popular way to beautify a workbook. Now, we must admit that Excel has a built-in color feature, but the Colorizer add-in will make beautification much easier than before, especially if you're not an expert.
7] Random Sorter
Have you ever felt the need to shuffle around cells and columns without losing data integrity? Well, you're in the right place because we would like to recommend a Microsoft Excel add-in that goes by the name, Random Sorter.
Should the need arise, users can mix cells within rows or columns with ease. Folks can also choose to put all selected cells at random if they want to.
Here are some of the things you can do with Random Sorter right now if you choose to download it to your computer:
Shuffle values within the selected rows or the columns
Randomly mix entire rows
Place entire columns at random
Simply shuffle all cells within the selected range
When this add-in is in use, please consider that any formula within your range will be forcefully overwritten with values.
8] Microsoft Visio Data Visualizer
With the Visio Data Visualizer add-in for Excel, users can create quality Visio flowcharts, organization charts, and cross-functional flow charts directly from your Excel data. All you have to do is select a diagram, edit the linked data, and finally, refresh the add-in to have a look at your visualized data via a polished Visio diagram.
9] Stock Quotes by ISIN
If you want to get stock prices from international stock markets from within Microsoft Excel, then you should consider downloading the Stock Quotes by ISIN add-in. The developer says the quotes can be embedded anywhere in a workbook. Furthermore, updates are done each time the file is opened.
10] Wikipedia
Excel users who want to access Wikipedia data directly from within their workbook will find this official Wikipedia add-in quite useful. In fact, it is not only available for Excel but also for Microsoft Word and other Office tools as well.
Read: How to collapse the Ribbon automatically in Word, Excel, PowerPoint
What is Microsoft Excel Add-ins?
An Excel add-in is very similar to a browser extension. Download and add it to the program in a bit to give Excel additional functionality. Once you've installed the add-in, the features it brings to the table can now be accessed by any workbook.
Where to find the Excel add-ins Store?
To find the Excel add-ins section, you must click on the Insert tab. From there, look for the Add-ins section and select Get Add-ins. A small window will appear showcasing the Store and a list of add-ins to choose from.