Managing all the passwords on your systems as well as network can be a daunting task. This is particularly applicable when you have a number of apps downloaded on your PC and most of them need some sort of credentials to access them. No need to worry anymore! The task of password management becomes hassle free with the latest online password manager called Intuitive Password.
Intuitive Password review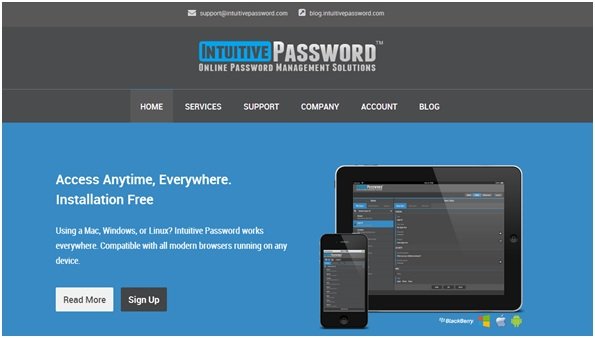 The insecurity lying with multiple password management
On an average, every person has a PC and an online account, holds at least three apps or services which need a user name and a password to operate. In such scenario, we often opt for selecting the same user name and password combo for easy recollection. Though, this seems to be a very easy way of password management, it can become a serious threat to security as well. If a third person comes to know about your common password, it becomes easy to hack all your systems and apps at a time. Hence, it is safer to select different user names and passwords to get maximum security.
How does intuitive Password help you manage passwords
The best part about Intuitive Password is that it can be accessed anytime and from anywhere. This is an important feature since it helps you retrieve all your password irrespective of time and location.
The application lets you store all your passwords, system and network login details, credit card credentials; everything online. Along with the normal user name and password information, Intuitive Password opens additional fields, where you can save your secret question and answer for a particular web address. If you are holding multiple email accounts on the same web address, then Intuitive Password helps you locate the same.
The password and other information is managed through the application's secure environment. For this, Intuitive Password makes use of cloud-computing which can be operated from any desktop, Smartphone, tablet and laptop.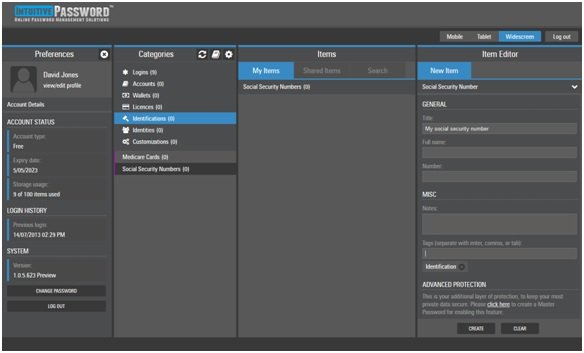 Features of Intuitive Passwords that help password management
Intuitive Password offers a number of features. Some of them are as follows:
1)      Intuitive Password supports various tags. You can quickly search the required information from the app. This fast access to the required information helps you organize all your passwords efficiently.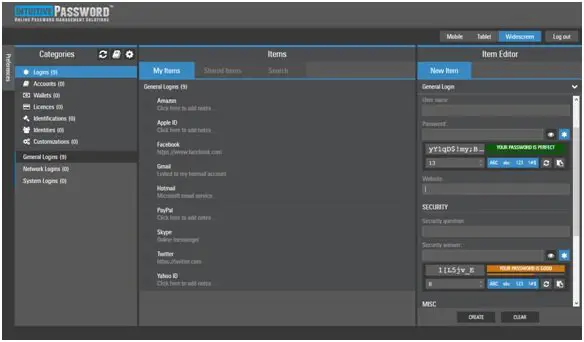 2)      Intuitive Password is extremely easy to use. The UI is user-friendly and it doesn't require any plug-ins to use the application.
3)      It is free. This feature makes this app more attractive. Intuitive Password offers a free plan of managing 100 passwords.
4)      As mentioned earlier, password management is not only easy; but also secure with Intuitive Password. The makers of this application have opted for the best practices to make the data collection hack-proof. All communication from the browser to Intuitive Password is done over Secure Socket Layer (SSL) protocol. The sensitive data is encrypted all the time using the U.S. government approved encryption algorithms.
5)      Intuitive Password supports multiple platform. It is compatible with all modern browsers that can run on desktops tablets and Smartphones.
6)      You want to share your data to your friend? Intuitive Password has made this requirement also easy.
You can opt for the free subscription of Intuitive Password. Under this free plan, you can manage 100 passwords.  If you want to opt for more passwords, you can go for Express and Professional plans, which are chargeable though!
Try and use Intuitive Password for your password management and let us know your take on this app.
Go here if you are looking for more Free Online Password Managers and here for Free Password Manager Software.