Discord has grown to become the primary way to communicate for millions of gamers around the world. And we do not see this changing any time soon as long as Discord doesn't change its business model drastically.
Add Xbox Live and GitHub to Discord
Now, one of the cool features the developers have added to Discord is the ability to connect social media accounts. This is an important addition because many users are members of other communities outside of Discord; therefore, it makes sense to allow them to keep some form of connection with them.
Discord supports several social media platforms, including Facebook, Twitter, Reddit, and much more. But the ones that stood out to us the most are Xbox Live and GitHub, both owned by Microsoft.
If you are wondering how to integrate Xbox Live and GitHub into Discord, that is exactly what we're going to do to get you on the right track.
Visit the Settings area
Navigate to Connections
Integrate Xbox Live
Integrate GitHub
Remove integrated connections
Let us talk about this from a more detailed perspective.
1] Visit the Settings area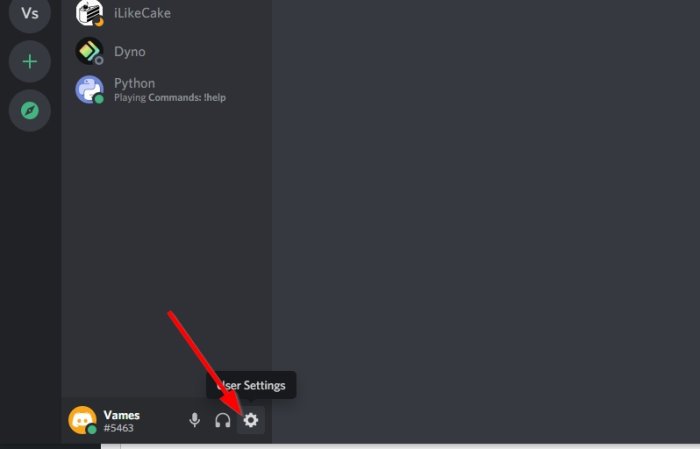 The first thing you will want to do is to open Discord. If you haven't logged in yet, please do so with your official credentials. Once that is done, click on the Gear icon at the bottom of the tool to open the Settings menu.
2] Navigate to Connections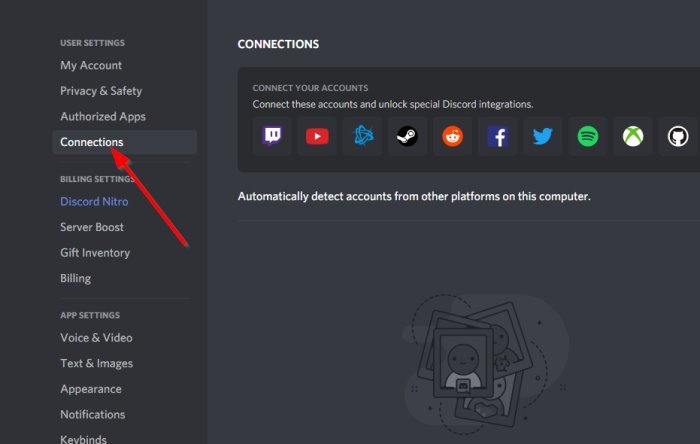 After opening the Settings menu, you must now click on Connections under User Settings. Once that is done, look to the right, and you should see several social media icons to choose from. At the time of writing, there are 10 services available.
3] Integrate Xbox Live
When it comes down to integrating Xbox Live, you will want to click on the Xbox Live icon, then from there, wait for the opening of a tab in your default web browser. You should now see a request asking you to allow Discord to access your Xbox Live information if you are already logged in. If not, you'll be asked to log-in first.
Click the Yes button at the bottom, and right away, both accounts will begin talking with each other.
Read: How to reduce Discord CPU usage.
4] Integrate GitHub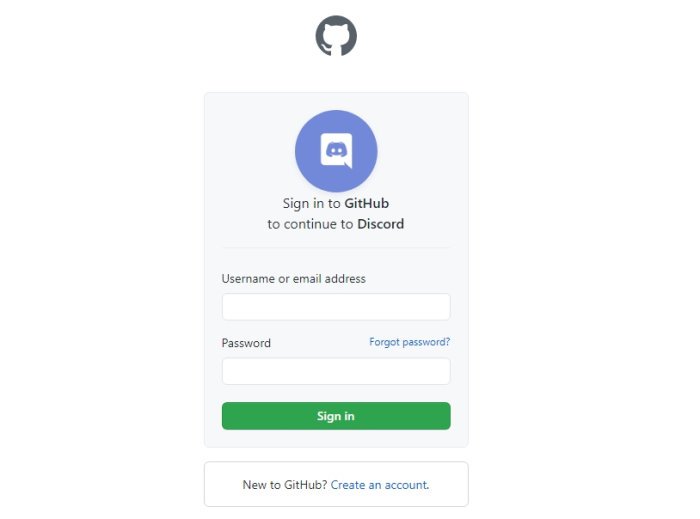 In terms of adding GitHub to Discord, the process is the same for the most part. Simply click on the icon, then when the tab opens in your web browser, log-in to your account if you haven't already. From there, click on Yes, and that should do it.
5] Remove integrated connections
If you want to no longer have either Xbox Live or GitHub connected to Discord, then return to User Settings > Connections. Be sure to click on the small X button attached to the one you want gone, select Disconnect, and that should do it.
Read next: How to enable and use Text-to-Speech feature in Discord