Google Slides is a competing platform for Microsoft PowerPoint, but it lacks many of the features we have come to love from the latter. Still, that doesn't mean it's impossible to bring some spice to your Google Slides presentation. One of the things we can do is add Notes to a Google Slides presentation. This is a useful feature to have if you're the type of person who likes to have notes to aid in presenting. Not to mention, these notes must not be visible to the audience or else they won't have that professional feel anymore.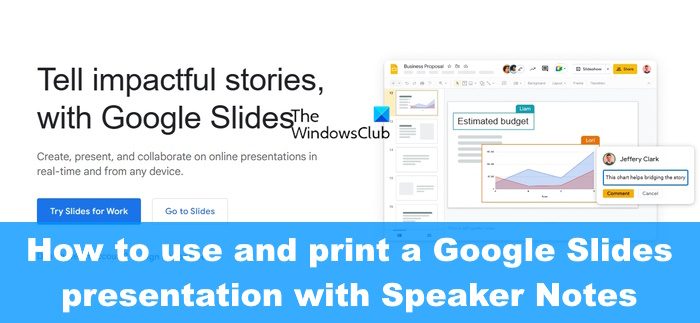 How to use Google Slides with Speaker Notes
Using the Notes feature in Google Slides is easier than you might think, so if you want to learn, please follow the steps laid out here to use a Google Slides presentation with Speaker Notes:
The first thing you want to do here is to open a Google Slides presentation. Bear in mind you will need a Google account, so if you haven't created one already, please go ahead and get it done.
Open your preferred web browser and navigate to slides.google.com.
Sign in with your Google account if asked to do so.
Click on Blank, or open an already-created presentation.
Look to the bottom of the presentation.
You will see a body of text that reads – Click to add speaker notes.
Click on that body of text, then type your first note for future use.
It is possible to add notes to more than a single slide, so do what must be done.
To kick start your Google Slides presentation after creating your speaker notes, please look to the Ribbon.
Seek out Slideshow and click on the arrow pointing downwards.
It will reveal a dropdown menu.
From that menu, then, please click on Presenter View.
Two pages will be opened in just a short moment.
One shows your presentation and the other your speaker notes.
Click the Next button to move to the other slide in the presentation.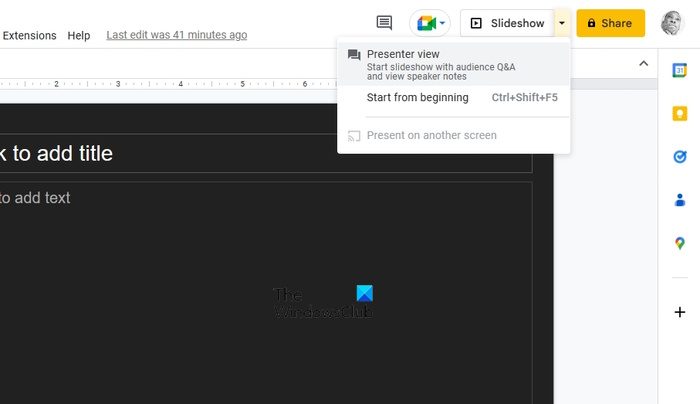 READ: Google Slides Tips and Tricks and Advanced features
How to print Google Slides with speaker Notes
In terms of printing Google Slides with speaker notes, please follow the steps we have laid out below: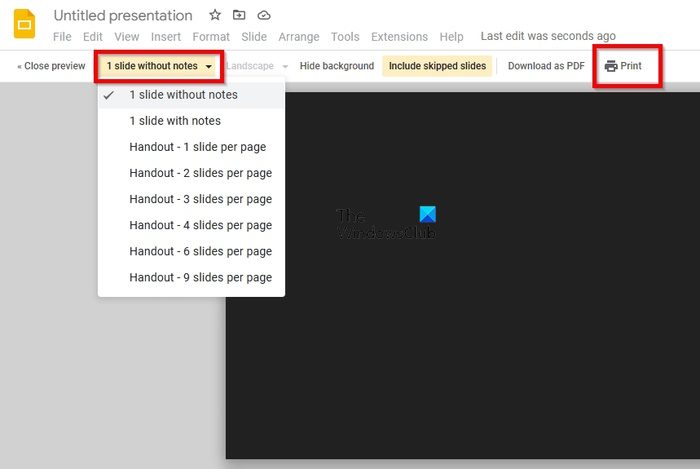 First, click on the File tab.
You should see a simple dropdown menu.
Select the option that reads, Print settings, and preview.
Click on the option that reads, 1 Slide With Notes.
From the dropdown menu, ensure 1 Slide With Note is selected.
To complete the task, hit the Print button, and that's it for that.
READ: How to add a link in Google Slides
Can you present Google Slides and see speaker notes?
Yes, this can be done. Simply open a Google Slides presentation, then look for the Slideshow button. Please click the arrow pointing downwards, then select the Presenter View option. Finally, click on Speaker Note and you'll be able to view notes when delivering a presentation.
How do you print slides with presenter speaker notes?
Begin by signing in to Google Slides after opening the official page in your web browser. Once in, click on the File tab, then select the Print settings option. Next, you must choose 1 Slide without notes, then hit the Print button to initiate the action.