Imagine a situation where you've spent multiple hours building your Minecraft world, only to have it accidentally deleted. This is a problem faced by thousands of players around the globe, so the question is, how can one retrieve or restore a deleted Minecraft World? There are ways to get your deleted world back for future use, but it is all based on certain conditions. For example, if you did not backup your world before deletion, then there is no chance for retrieval, so ensure you are backing up your Minecraft content on a regular basis.
How to restore a deleted Minecraft World on a Windows PC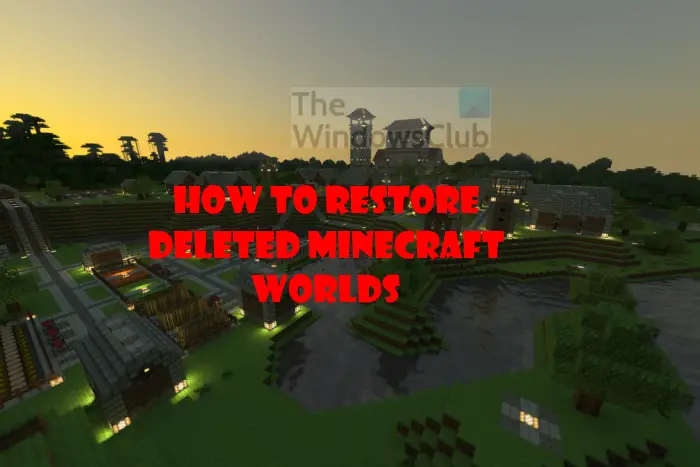 Getting this done on PC is super easy, more so than you might have thought, and that's a good thing. But as we have stated above, one must ensure the game is backed up before moving forward, or else you'll just be wasting your time. Follow these steps:
Open the Run dialog box
Navigate to the AppData folder
Go to the Saves folder
Launch the Properties window
Restore your Minecraft world by clicking the Restore button.
1] Open the Run dialog box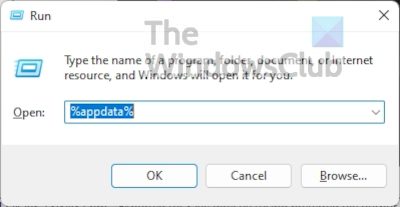 To begin, you'll be required to launch the Run box, which will appear at the bottom-left corner of your computer screen.
Press the Windows key + R.
Look to the bottom-left corner for a small box.
If it looks like the image above, then you're in the right place.
2] Navigate to the AppData folder
The next step, then, is to open the AppData folder since there lies data relating to your version of Minecraft.
From the previously opened Run box, please type %appdata%.
Hit the Enter key on your keyboard.
The AppData folder should now be visible.
3] Go to the Saves folder
After the opening of the AppData folder, it is now time to move on to the next step in order to retrieve your deleted world(s).
Open the .minecraft folder right away.
Once that is done, you must also open the saves folder as well.
The directory should look like this: \Users\YourName\AppData\Roaming\.minecraft\saves.
4] Launch the Properties window
From within the saves folder right-click on an empty section.
Look to the context menu and select Properties.
5] Restore your Minecraft world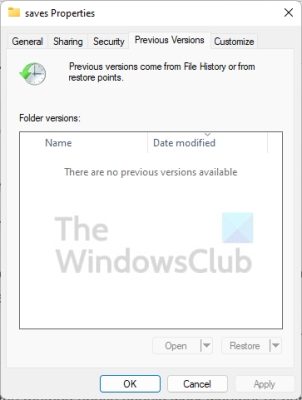 Next, click on the Previous Versions tab.
You should now be looking at a list of deleted folders.
Choose the folder that relates to your deleted Minecraft world.
Finally, hit the Restore button.
The next time you launch Minecraft, you should have no problems locating the previously deleted world.
Bear in mind that the method above should work whether or not you're playing the Java Edition or the Bedrock Edition of Minecraft.
How to restore a deleted Minecraft world on a console or smartphone
To be straight, it's not possible to retrieve a deleted Minecraft world on either consoles or smartphones. You may not like it, but these are the facts right now, therefore, your best bet is to ensure the contents of your device are backed up to the cloud.
How to backup your Minecraft worlds via multiple platforms
The best way to make sure your worlds can never disappear into the void for good is to back up your Minecraft files. There are multiple ways to get this done, so let us have a discussion.
Back up your Minecraft worlds on PC
Backup Minecraft files on Xbox
Backup Minecraft files on your smartphone
1] Back up your Minecraft worlds on Windows PC
If you are running Windows 11/10, then there are two ways you can backup your Minecraft saved files. If you want to learn how then we suggest reading How to automatically backup files & folders on Windows computer.
2] Backup Minecraft files on Xbox
When it comes down to backing up your Minecraft files on Xbox, well, this is not something you need to worry about. As long as you have an Xbox Live account, then your files will be backed up automatically to the cloud.
You can always have access to the saved files anywhere, even on different machines.
3] Backup Minecraft files on your smartphone
In terms of your iOS and Android smartphones, you will have to make use of the provided cloud platforms. For Android, you can choose to use Google Drive or download OneDrive instead. As for iOS, you can use iCloud for sure, or if you want, download and make use of Microsoft OneDrive.
Read: How to install mods in Minecraft for PC and Consoles
What happens if you delete your Minecraft worlds?
If you manage to delete your Minecraft world without backing up, then everything is gone for good. This can be frustrating, but it is what it is, and as such, you will need to follow the rules regardless of what you might think.
Can you retrieve deleted Minecraft worlds?
Yes, you can, but in order for that to happen, you must have a backup of your Minecraft files on your computer or in the cloud.