While attempting to open some Excel files on your computer, you must have seen the Compatibility Mode message being displayed in the title bar of the file. It's often mistaken as a warning message but in reality, Compatibility Mode is a check done to ensure things do not go awry. You should know that without Compatibility Mode, some documents may display incorrectly or not open at all.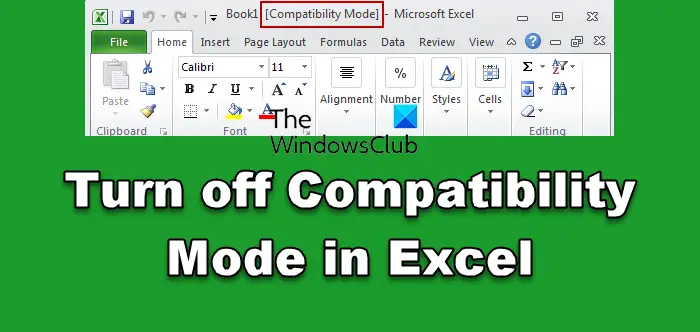 How to Turn off Compatibility Mode in Excel
Compatibility mode ensures that older versions of Excel remain compatible with the modern versions. For example, if you've upgraded to a new version of Microsoft Excel, and fear that you won't be able to share workbooks with people who haven't upgraded yet, the Compatibility mode will resolve those issues before you start sharing files. Still, if you would like to disable the feature, here's what you need to do.
Open an Excel file.
Click File.
Choose Options.
Select the Save option from the side panel.
Find the Save files in this format option heading.
Hit the drop-down menu next to it and select .xlsx Excel workbook.
Click OK.
In short, Compatibility Mode is designed to keep documents viewable by everyone.
Open an Excel file, go to the File menu in the upper-left corner of your Excel file.
Choose the Options entry at the bottom of the screen.
When the Excel Options screen is displayed, choose the Save option from the side panel on the left.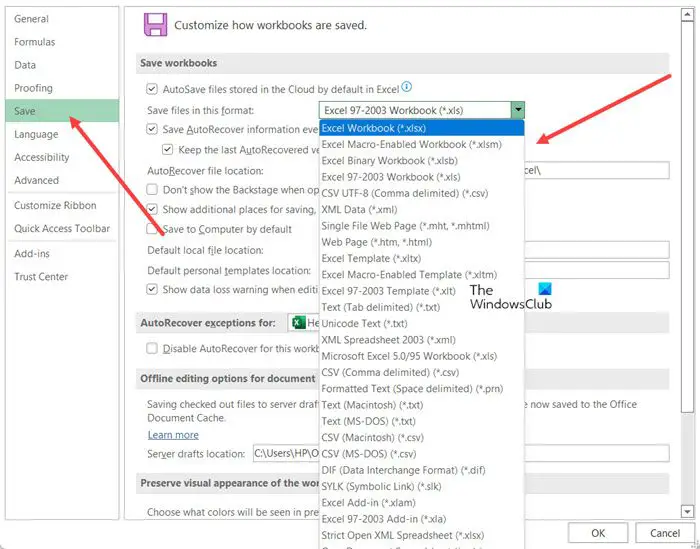 Under the Save Workbooks section on the right, look for the Save files in this format heading. Hit the drop-down button next to it and from the list of options displayed select .xlsx option.
Hit the Ok button at the bottom of the window to save all your Excel files in .xlsx file format by default. This will also turn off the Compatibility Mode in Excel.
How to turn off Excel Compatibility Mode in Office 365?
There's also an alternative way to disable the Compatibility mode in Excel. Here's how!
Go to File Menu > Info. Then, hit the Check for issues drop-down button under Inspect Workbook heading.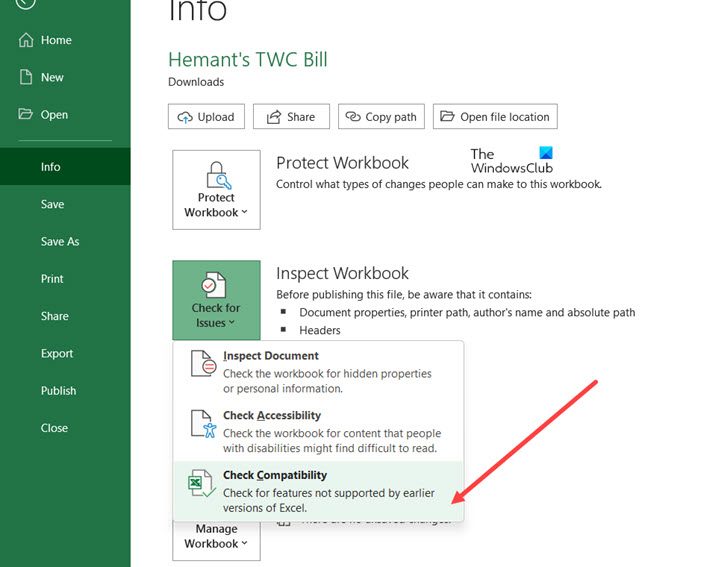 Select the Check compatibility option from the list.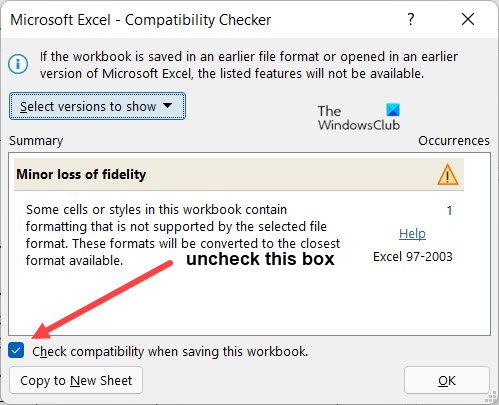 When the Compatibility Checker window opens, uncheck the box next to check compatibility when saving this workbook heading as shown in the image above.
What are the Options in Excel?
The Options screen in Excel represents categories for working with Excel. For instance, there's the Formula category that allows you to change options related to formula calculation, performance, and error handling. Besides this, there's Data, Proofing, Language, Ease Of Access, and more.
Hope it helps!
Read: Free Office Viewers from Microsoft to view Word, Excel, PowerPoint, Visio files.