For those who are regulars on the Steam platform, chances are you may have come across an error known as Content servers unreachable. This usually happens whenever you attempt to open or update a game. It's quite annoying, especially when you really just want to jump in and have a few minutes of enjoyment.
What does content servers unreachable mean in Steam?
If you're wondering what a content server is, well, the name is pretty self-explanatory. You see, it's basically servers or computers that are used to store content for user access. Such servers do not tend to store transaction information such as customer records, orders, among other things. If these servers become unreachable, this error occurs.
How to fix Steam Content Servers Unreachable?
Getting this error under control all depends on the underlying problem. If you see Content servers unreachable error message while installing or playing a game on Steam, then these suggestions are sure to help you resolve the issue:
Disable Proxy server
Delete all pending downloads
Open the Steam app as an administrator
Revert Steam files to their default state.
1] Disable Proxy server
The first thing we are going to do here is to disable proxy settings. Several users have confirmed that turning off proxy settings did set things right again.
OK, so to begin, we suggest opening the Run dialog box by pressing the Windows key + R. In just a short moment, the box should appear at the bottom-left corner of your screen.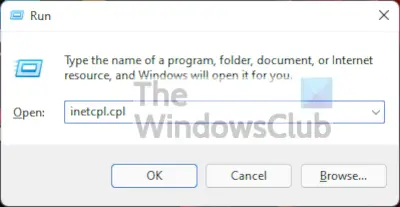 The next step here is to add the following command:
inetcpl.cpl
Doing this will launch the Internet Properties window, and while it has a lot of options, we are not interested in most of what it has to offer.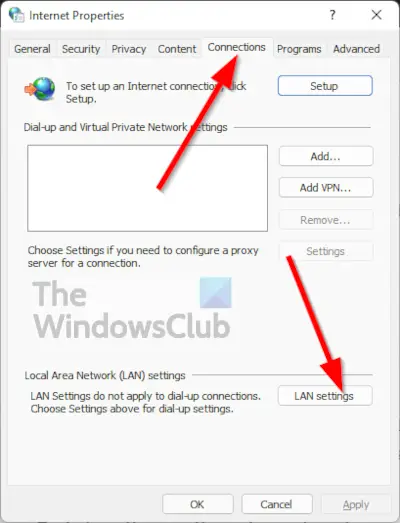 After opening the Internet Properties window, you must then move to the Connections tab, and from there, navigate to LAN settings.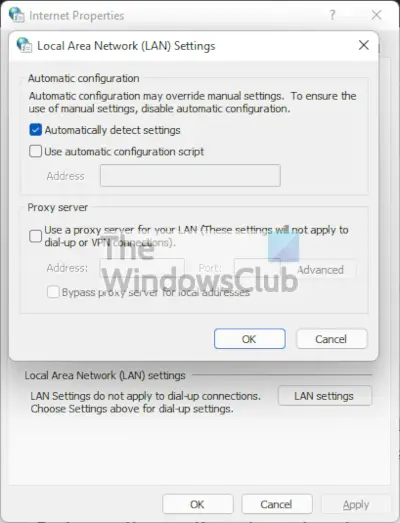 Once that is done, you must now go ahead and select Automatically detect settings, and be sure to unselect Use a Proxy Server. After accomplishing those tasks, hit OK and that's it. You can now test to see if Steam is working properly after a restart.
2] Delete all pending downloads
If you have multiple pending downloads, this could cause the content server's unreachable error to appear. We suggest clearing the pending downloads to see if things will return to normal.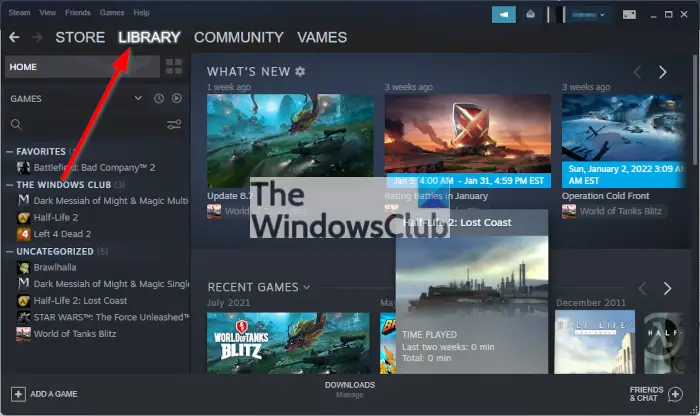 OK, the first thing you must-do if you haven't already, is to launch the Steam client, and from there, select the Library button.
The next step to take here is to click on Download Paused, and right away all downloads that are pending should appear.
To get rid of all pending downloads, you should click on the X button next to each. You have to do this one after the other since there is no way to remove them in bulk. Finally, navigate to the Games tab and delete the titles that are downloading.
3] Open the Steam app as an administrator
From what we have gathered, it is possible to solve the content server's unreachable error by simply opening Steam as an administrator. To get this done, you must locate the Steam icon, then right-click on it. From there, please select Run as Administrator from the menu, and that's it.
4] Revert Steam files to their default state
If everything above fails to work as intended, then we suggest resetting the Steam files to the default installation state. Let us look at how we can get this done in the quickest way possible.
To get started, you must fire up the Run dialog box via your Windows 11/10 computer by pressing the Windows key + R. The box should then appear at the bottom-left corner of your screen.
In order to revert the files to their default state, you must copy and paste the following into the box:
Steam://flushconfig
Hit Enter or the OK button then wait for the process to complete. This should not take a long time to get done. Once completed, sign in to your Steam account then check to see if the error is still being a nuisance.
Can the Content Servers Unreachable error affect all games on Steam?
You may see the "Content Servers Unreachable" error when you try to download or update a game on Steam. Hence, this error can cause problems for all Steam-related video games, and it doesn't matter if they are single or multiplayer. Also, the affected games will become unplayable until you resolve this issue.
Read: Fix Steam Client Bootstrapper high CPU usage on Windows.