If you are a hardcore Microsoft Excel user, then chances are you've come across a merged cell error at some point whenever you try to sort important data. Depending on the amount of information in the Worksheet, it might take a long time to find the merged cells manually. The good news is, there is a way to find these merged cells, and it doesn't take a lot of work to get done.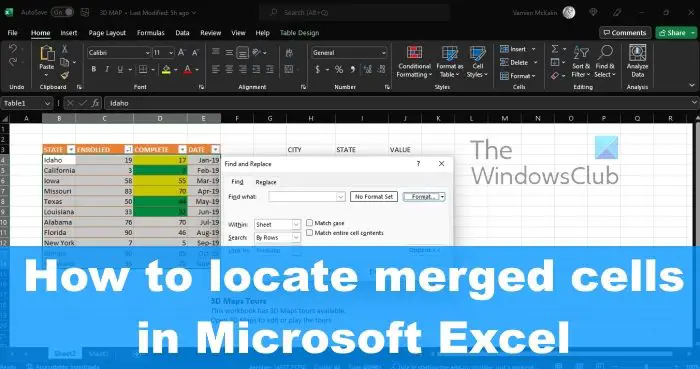 How to find Merged Cells in Excel
Knowing how to find merged cells will help you remove them if you need to. The following steps will help you locate merged cells in Excel:
Open Microsoft Excel
Go to Find & Select
Navigate to Find Format
Click the Merge Cells box
1] Open Microsoft Excel
Before we can move forward, you must first ensure Microsoft Excel is up and running on your computer. If you're not sure how to get this done, well, let us explain.
Look to your Windows 11 desktop and open the Microsoft Excel shortcut from there.
Alternatively, you could open Excel via your Taskbar, or from the App Menu.
Once the app is running, you must proceed with opening the affected Workbook.
2] Go to Find & Select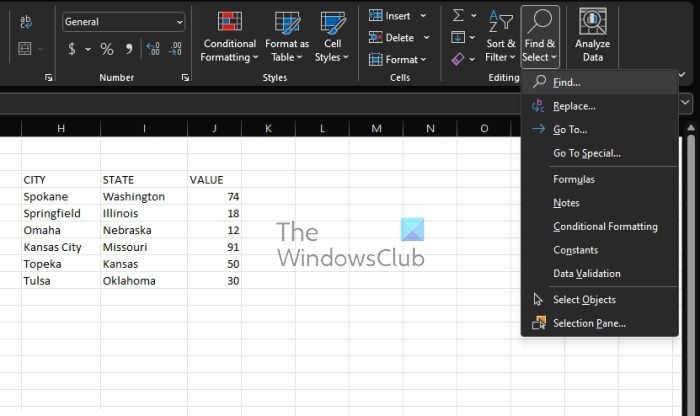 From the Workbook where you want to locate the merged cells, you need to make your way to Find & Select. Let us discuss how to get there in the easiest way possible.
Please click on the Home tab.
From there, look to the Ribbon for Find & Select.
Once found, you will want to click on it right away.
After that, select the Find option via the dropdown menu.
Doing this will open the Find and Replace window.
3] Navigate to Find Format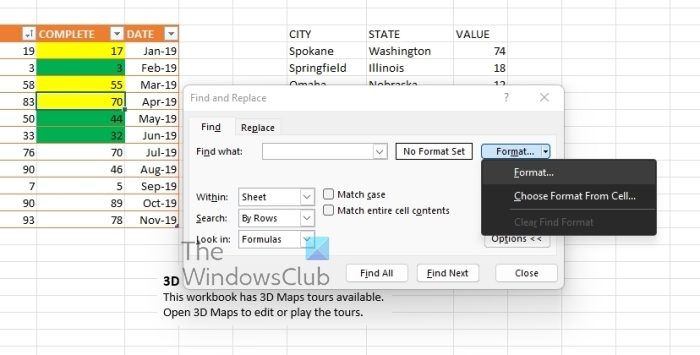 The next logical step here is to find your way to Find Format menu. This is easy as you might expect, so let us take a look.
From the Find and Replace window, go ahead and click on the Options button.
Additional options will now be visible.
You should see a Format button, so please click on it.
A drop down menu will appear.
Select Format from that menu.
The Find Format box will now appear and be ready for the next steps.
4] Click the Merge Cells box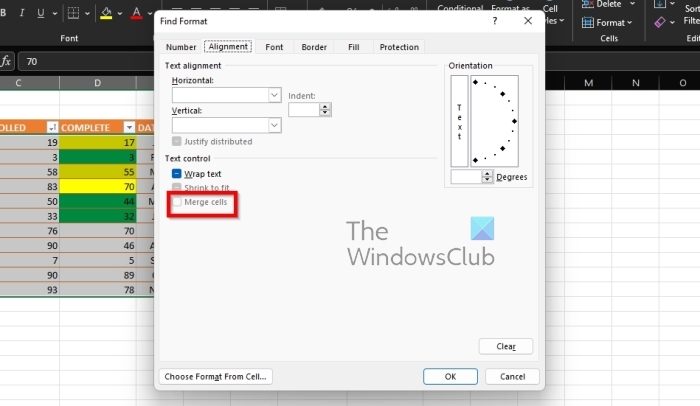 The final step to take here is to merge the cells as we originally planned to do. This will be done via the Find Format window, so let us take a look.
Select the Alignment tab right away.
From that tab, please select Merge Cells.
Hit the OK button without delay.
The Find and Replace window will appear again.
Ensure the Sheet option is chosen from the Within box.
Click on the Find All button as soon as possible.
You should now be greeted with a list of sheets with merged cells in your Excel workbook. If you click on any Sheet, you'll be brought to it via the Workbook.
READ: How to use TEXTJOIN function in Excel?
What is the purpose of merging cells?
Merging is all about combining two or more cells in a bid to create a new, larger cell. This is an excellent way to create a label capable of spanning more than a single column. For example, the A1, B1, and C1 cells were merged to create a label known as Yearly Sales to explain the information through rows 2 to 7.
What are the three ways of combining cells?
At the moment, there are three ways to combine cells in Microsoft Excel, and they are as follows:
Using the CONCATENATE operator.
Using the CONCATENATE function.
Using the CONCAT function
In the future, Microsoft may end up adding more, but at the time of writing, these are the only way to get the job done.