Show desktop or Aero Peek lets you 'peek' behind all the windows so that you can look at your Windows 10/8/7 desktop, should you wish to access any gadgets or shortcuts. It does so by making all the open windows go transparent.
To do so, you must move your cursor to the extreme right part of your taskbar and hold it there. Or else click Win+Space.  But if you don't like or use this Aero Peek Feature in Windows, you can easily disable it.
Enable or Disable Aero Peek at desktop
To disable Aero Peek, move your cursor to the bottom right corner and right-click. Here uncheck the option Peek at Desktop.
Alternatively, right-click on Windows Taskbar and select Properties.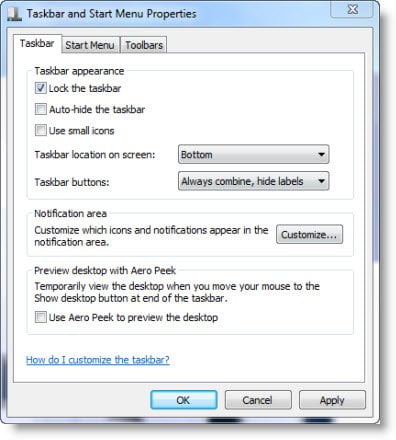 Uncheck the option Use Aero Peek to preview the desktop.
Click Apply > OK.
You can also disable Aero Peek via Control Panel > Performance > Visual Effects, if you wish.
That's it!
Go here if Aero Peek is not working in Windows.
Related: Show desktop not working or missing in Taskbar in Windows 11.