Did you know that you could calculate fields in the query in Microsoft Access? If the user wants a calculated field in a query, the user needs to input a name for the calculated field, a colon, and the calculations in one of the columns in the Field row of the query's design grid.
A calculated field is an individual record calculation because each calculation only involves fields in a specific record.
Create Calculated Fields in Access
Open Microsoft Access.
Create a table or an existing table.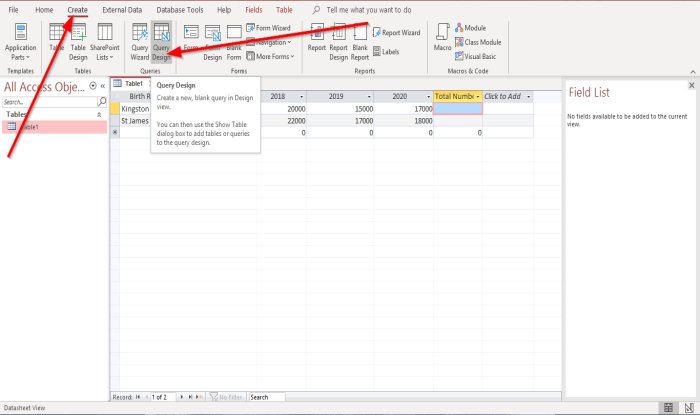 Create a Query.
To create a Query, go to the Create tab and click Query Design in the Queries group.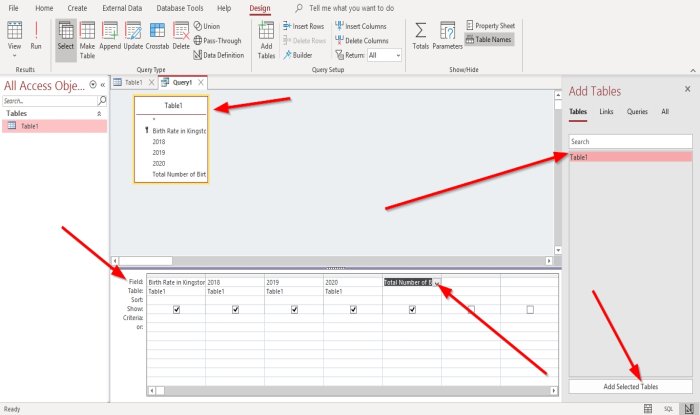 Over on the right, you will see an Add Table window; choose the table you want to calculate.
Then click Add Selected Tables on the bottom of the Add Table window.
The table will appear on the upper part of the window.
On the bottom window, you will see the Design Grid.
A Design Grid is a tool that creates Query by placing fields from the selected table in the window's upper parts to the lower parts of the window.
On the Field row, click on the drop-down arrow and choose the fields for each column you want to include in the Query.
In this article, we want to calculate the total number of birth rates in three years. The years include 2018, 2019, and 2020.
At the last of the column, we will add the field; 'Total Number of Births in Three Years.'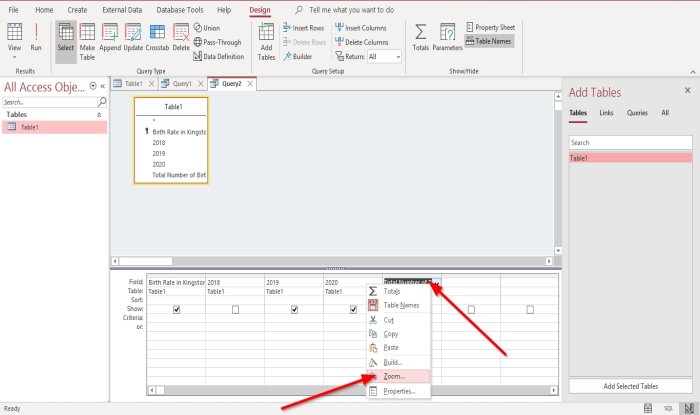 We will right-click the 'Total Number of Births in Three Years' field.
In the shortcut menu, click Zoom.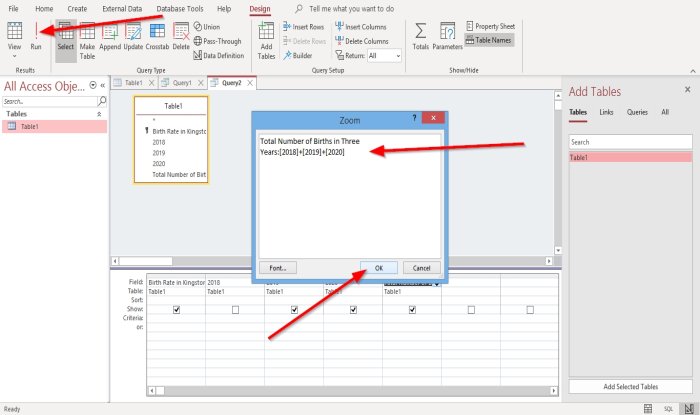 A Zoom dialog box will open.
In the Zoom dialog box, you will see the field text inside it; due to you selecting it.
Write the formula according to the calculation you are making.
For example – Total Number of Births in Three Years: [2018] +[2019] +[2020].
Then press OK.
Then click Run in the Results group on the left.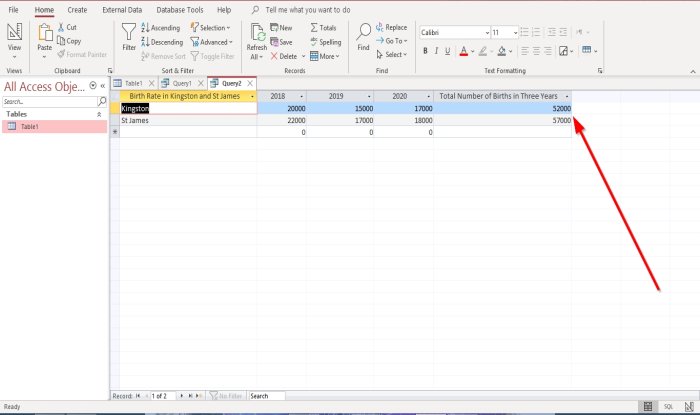 You will see the result of your calculation.
I hope this helps; if you have questions, please comment below.