Here is a tutorial on how to create a Roadmap in Microsoft PowerPoint. A Roadmap is a type of illustration used to depict the timeline of a project. It is used in project management to plan and strategize phases of a project in order to accomplish a specific goal. Now, if you want to create a roadmap in a PowerPoint presentation, you can do so using two methods. Let's check out these methods!
How to create a Roadmap in PowerPoint
There are two methods to create a roadmap in PowerPoint presentations including:
Use a Pre-designed Roadmap template from Microsoft.
Create a Roadmap from scratch using SmartArt Graphic.
Let's check out these methods in detail!
1] Use a Pre-designed Roadmap template from Microsoft
The easiest and quickest method to make a roadmap is to use a pre-designed template available from Microsoft. You can find some roadmap templates in the PowerPoint's online library that you can import and use in your presentation. Later, you can customize the roadmap as per your need. Follow the below steps in order to create a roadmap using a template from Microsoft.
Firstly, launch Powerpoint and go to the File menu. Now, click on the New option, and then in the search bar, type roadmap and press the Enter button. You will see multiple roadmap timeline templates to choose from.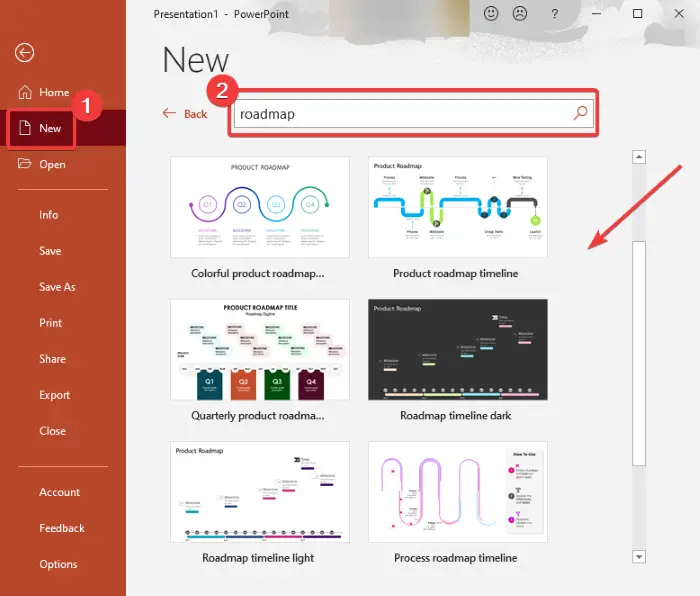 Select the one you want to use and then press the Create button. A roadmap will be added to your Powerpoint presentation.
You can now customize the text and milestone and the overall appearance of the roadmap using available tools.
2] Create a Roadmap from scratch using SmartArt Graphic
You can also create a new roadmap from scratch using SmartArt Graphic. SmartArt Graphics enables you to create different kinds of diagrams within PowerPoint or any other Office module. It lets you create process, hierarchy, matrix, relationship, pyramid, and various other diagrams along with a roadmap.
To create a roadmap from scratch, the basic steps are:
Launch PowerPoint and open a presentation.
Add a timeline or arrow SmartArt graphic.
Insert text and icons (milestones, walking man, etc.) in the added SmartArt graphic.
Customize the look and feel of the roadmap.
Save the Presentation.
Let us discuss these steps in detail!
Firstly, simply launch MS PowerPoint and create or open an existing presentation. Then, go to the Insert tab and click on the Illustration > SmartArt option.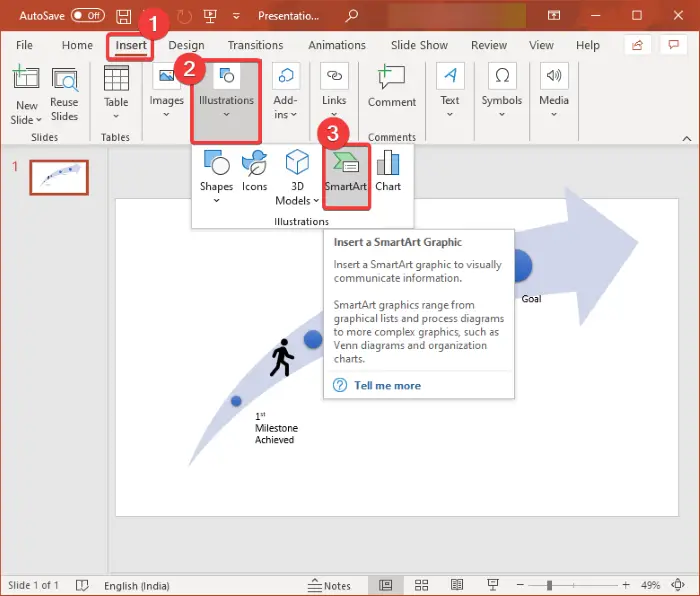 You will see various SmartArt diagrams to add. Now, go to the Process tab where you will see various diagrams to draw workflow. You can use a Basic Timeline, Upward Arrow Process, Circle Accent Timeline, Continuous Arrow Process, or any other related diagram template. Here, I have used an Upware Arrow Process diagram.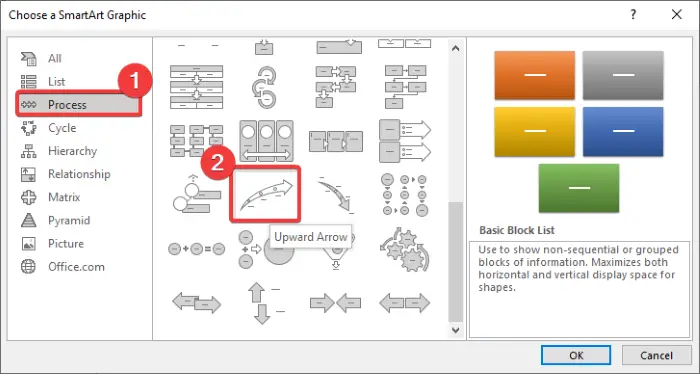 Next, a basic diagram related to the chosen SmartArt graphic will be added to the slide and you will be able to view a SmartArt Design tab on the ribbon to customize the roadmap. You can now add the text to the diagram to show milestones and phases of a project in your roadmap. For that, use the Text pane and add bullets to text boxes. Also, you can add shapes to insert more milestones in a roadmap.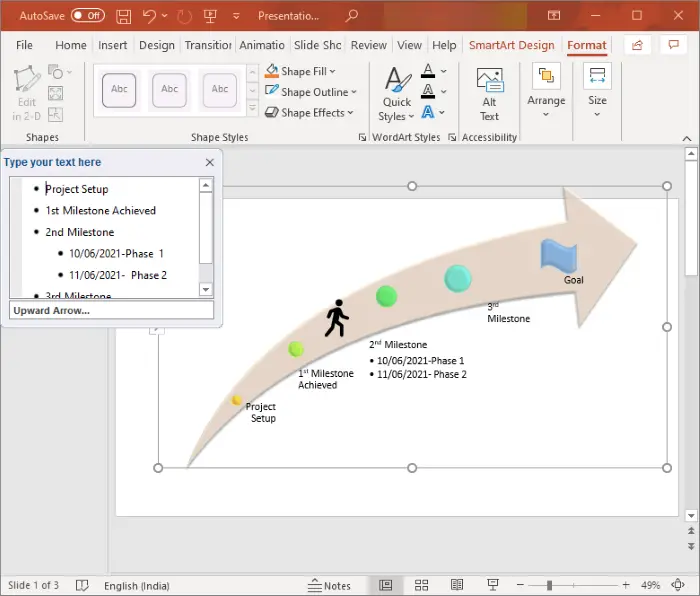 You can further elaborate your roadmap by inserting related icons from the Insert > Icons option.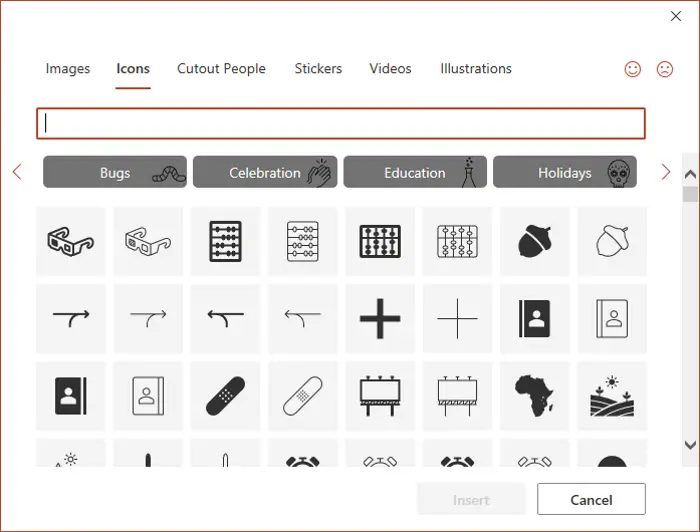 You can further rotate the arrow shape, format shape, adjust its size and position, change theme color, customize diagram style, etc. If you want to add more shapes to the roadmap from the Illustrations > Shapes menu. Additionally, you can animate the roadmap by using the Animations tab.
Simply save the presentation with the created roadmap or you can also save the roadmap as an image. Just right-click on the roadmap and click Save as Picture option from the context menu.
Hope this article helps you make a roadmap for your projects in PowerPoint.