Google Docs is a great free word-processing tool. It is considered to be very friendly for collaboration. On average, for someone who uses Google Docs for professional use, there will be at least 200 documents created. You can sort through them by their names, last created or last modified strings, etc. Even with all this finding what you need is a monumental task.
Out of the hundreds of documents you have created, sorting through them is a time taking process. It is not if you create folders and add the docs to them on the basis you chose, like a month, topic, etc. Suppose, you create folders for the month and add all the Docs you have created in that month to that folder, it saves your time in going through them. Let's see how we can create folders in Google Docs and add Docs to them.
Create a Folder in Google Docs
One thing, you want to remember is, though you create folders in Google Docs, they get saved on your Google Drive. You see those folders among the many folders you have in Google Drive. You can create folders in Google Drive directly and movie files. But here, we create a folder from Google Docs in Google Drive and add Docs to it in Google Docs itself.
To make a folder in Google Docs and add a file:
Open a document and click on the Folder icon
Then, click on the New Folder icon
Name the folder
Move Doc to the folder you have created
Let's see the instructions in detail.
Open a document that you have already created in Google Docs and click on the Folder icon beside the file name. Then, click on the New Folder icon at the bottom of the My Drive box.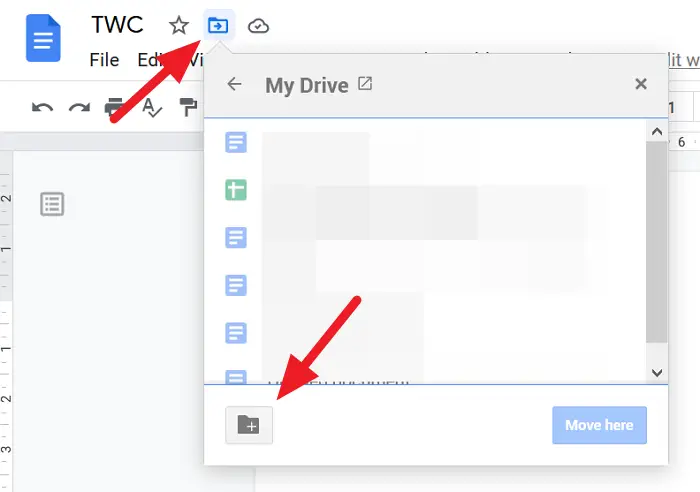 Now, Enter the name of the folder in the text box and click on the Tick icon to save it.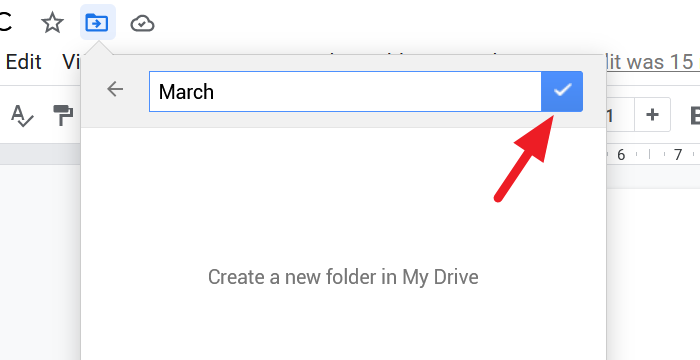 You can move the document to the newly created folder. To move it, click on the Move here button at the bottom of the folder box. If you don't want to move, click on the x at the top of the box.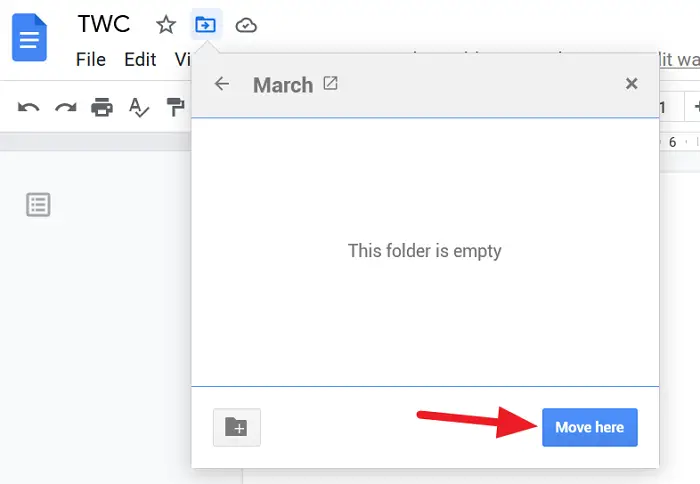 How to access Folders from Google Docs
To access, all the folders you have created in Google Docs without going to Google Drive, go to the Google Docs homepage and click on the Folder Icon to open the file picker dialog box.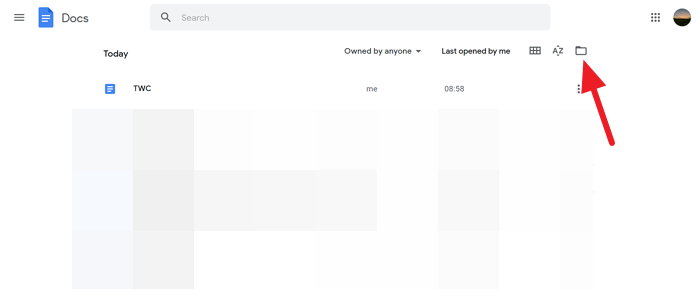 You will see Open a file dialog box which is called file picker in Google Docs. In that dialog box, you will see documents and a list of folders you have created for documents.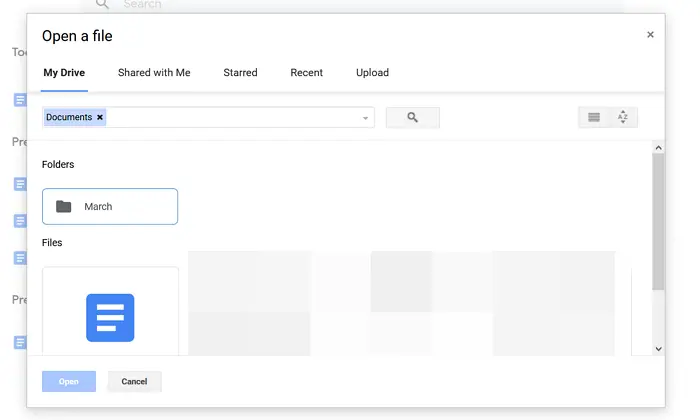 This is a simple technique that saves you a lot of time.
We hope this guide helps you created folders in Google Docs and access them from Google Docs. If you have any doubts or suggestions, please do comment below in the comments section.
Read next: How to merge and unmerge Cells in a Google Doc Table.