Microsoft Edge (Chromium) browser continues to carry the same name but is equipped with a host of new features and tools for developers. In this post, we will learn how to customize Content Visibility in the new Edge browser.
Change Content Visibility in Edge browser
The new browser has been built in an entirely different way and therefore, offers some exciting tweaks that intend to make the experience somewhat better. For example, you might have noticed when you launch Edge you see Bing daily wallpaper images.
In addition to this, when you scroll down, you get all the latest news from around the world. While it's good to keep yourself updated with the latest news and happenings, all may not like this feature and deem it unnecessary. So, here's a way to stop this.
Launch Edge Browser
Access Settings
Customize the content visibility
Microsoft seems to have added this option to enable a more personalized experience.
1] Launch Edge Browser
Assuming you have the latest version of the browser installed, launch the Edge browser. The feature is not available in the legacy version of the Microsoft Edge browser.
2] Access Settings
On the New tab page of the browser, locate 'Settings' option – visible as a cogwheel icon.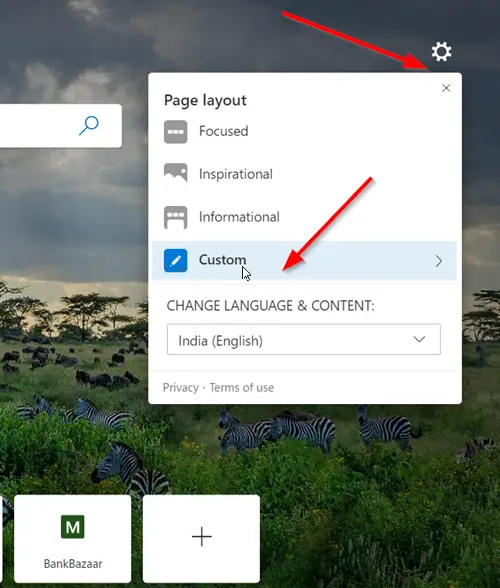 When found, click it to display the different 'Page Layout' options.
From the list, select 'Custom'.
3] Customize the content visibility
Now, click the side arrow marked against 'Custom' and scroll down to 'Content' section.
There, press the down-arrow to make different options visible.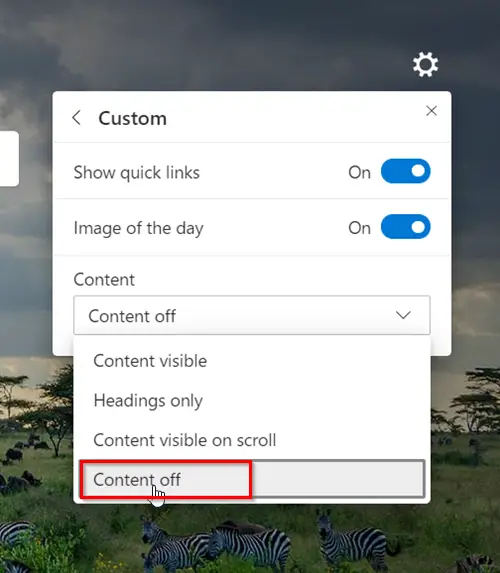 Select 'Content Off' to change the content visibility of the browser.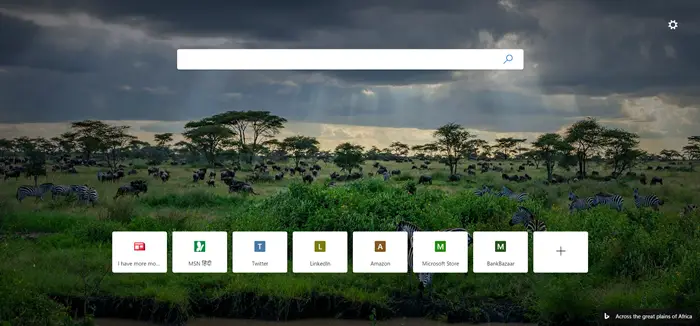 Once done, you will notice that when you scroll down, the content is no more visible on the existing page of the browser.
Similarly, if you would like to make the content visible again, follow the same procedure as described above but this time, choose 'Content visible on scroll' rather than 'Content Off' under Content Settings.
Thus, this way you can customize the content visibility for the new Microsoft Edge browser.
That's all!