Google Docs is undoubtedly one of the best cloud document editors with real-time collaboration, authoring, and other great features. However, if you want to caption the images that you have used in a document, there is no direct option provided in Google Docs. You will have to do a bit of work in order to add a caption to your photos. In this article, I am going to share steps to follow to insert a caption to your image in Google Docs.
How to add a caption to images in Google Docs
Google Docs doesn't provide any dedicated feature to caption images in a document. Still, you can insert captions to images and drawings in Google Docs without even installing an add-on service. You can use two methods to do so including:
Caption images using the Drawing option
Use a table to add a caption to image.
1] Using Drawing Option
Open Google Docs and import or create a new document. Then, insert an image into your document by using the Insert > Image option.
Now, select and copy the added image to which you want to add a caption using Ctrl+C key or the image's right-click menu.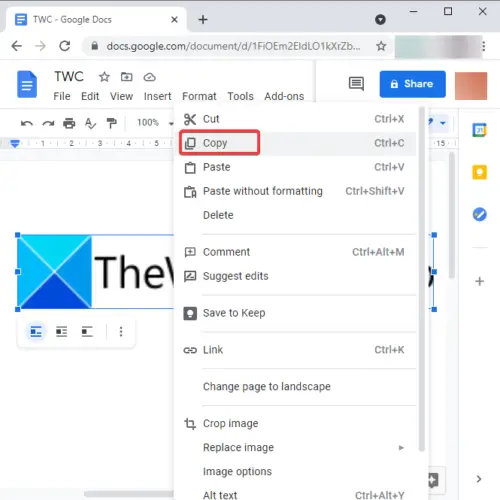 Next, go to the Insert menu and click on the Drawing > New option.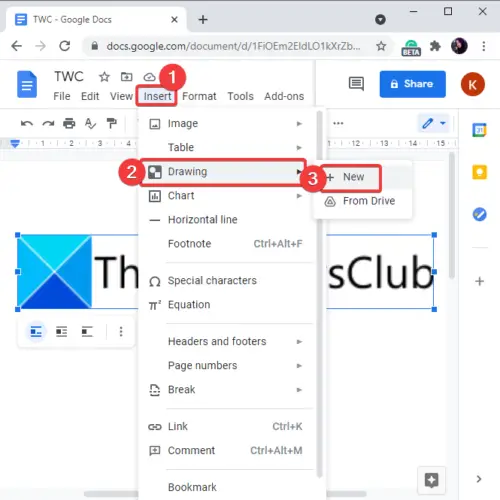 A drawing window will open up where you can create a drawing with line, arrow, callouts, shapes, equations, and other tools. You need to paste the copied image in this window; use Ctrl+V hotkey or right-click on the canvas and choose the Paste option. It also lets you import another image from local storage, Google Drive, URL, and other sources by clicking on the image icon present on the toolbar.
After that, click on the Text tool present on the toolbar in the drawing window and add the text box below or above the image, wherever you want to add a caption to the image.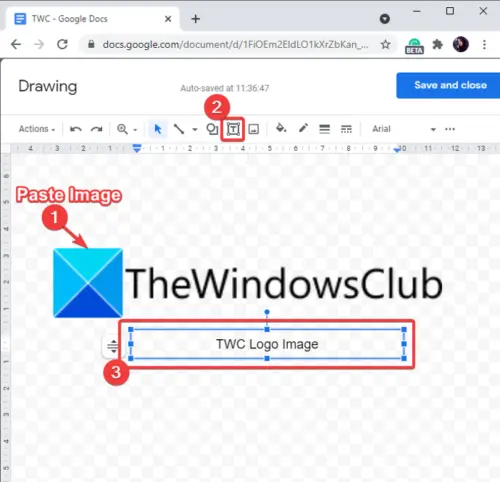 Type your caption and customize it using several formatting options including font size, font type, text color, fill color, alignment, bold, italic, underline, add border to caption, line spacing, bullets, and many more.
At last, click on the Save and close button and it will add an image with a caption to your document. You can place the captioned image anywhere in the document. Plus, you can also resize, crop, and rotate the image.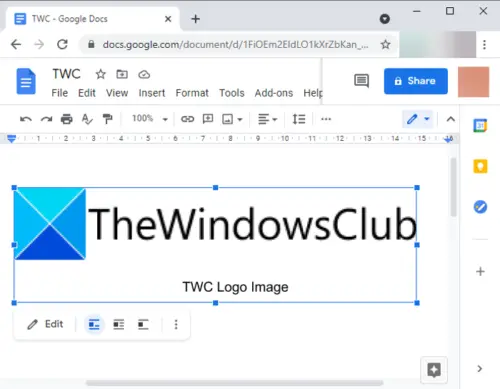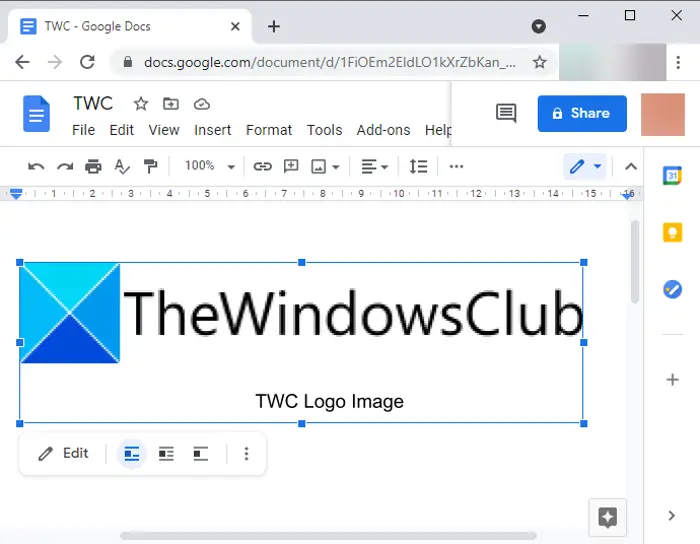 2] Using a Table
Another method to add a caption to your images in Google Docs is by using a table. You can insert a table, add an image to it, add a text, and voila, you will be able to caption an image. Let's have a look at the step by step procedure below:
Open Google Docs and add a table with 1×2 grid size in your document using Insert > Table menu.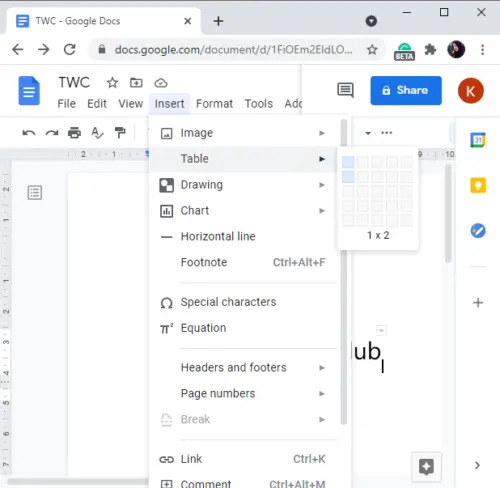 Next, drag and drop your image to the first cell of the table. You can expand and adjust cell size as per the size of your image.
Now, in the second cell, write the caption that you want to add, and then if you want, format text font, color, alignment, and other parameters.
After that, right-click on the table, and from its context menu, select the Table Properties option. From its properties, set table border size to 0 pt. You can also edit other properties of the table such as cell background color, cell vertical alignment, table alignment, column width, etc.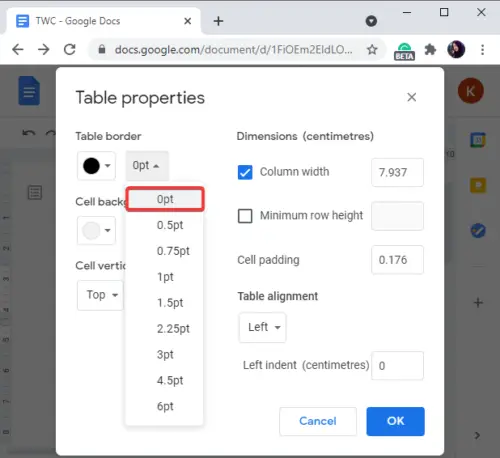 Once done setting up table properties according to your requirement, click on the OK button and your image will be captioned.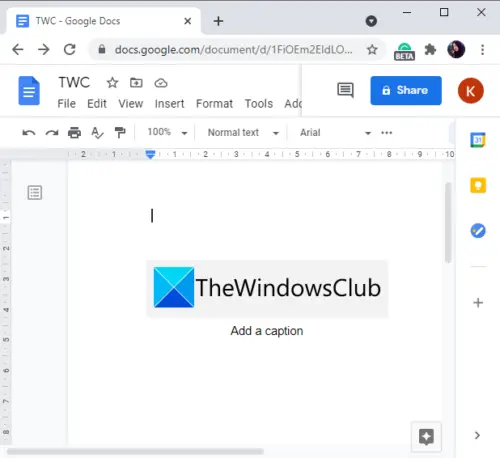 Hope this article helped you if you were looking for a solution to how to add captions to images in Google Docs.
Try any of the two mentioned methods and caption your images in Google Docs without any external add-on.