Some users of TikTok have managed to get their accounts banned permanently. The question is, does TikTok have any means of allowing these banned accounts to return? There are a few things you can do, but bear in mind that nothing is certain, and as such, the platform may never unban your account at all.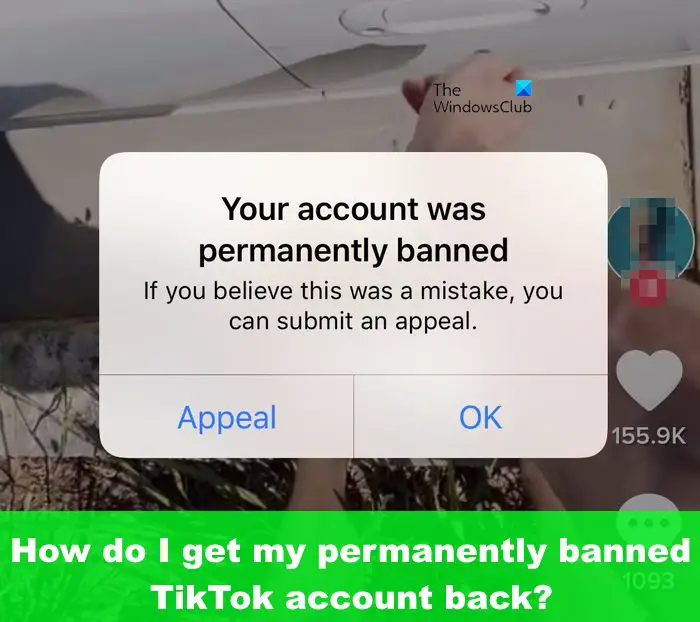 In most cases, users will not care much about their accounts being banned if they only have tens of subscribers. However, if you're a content creator with hundreds, thousands, or millions of subscribers, then a banned account would be devastating to say the least.
Why does TikTok ban accounts permanently?
There are several reasons why TikTok may have banned your account. For example, are you an American user who is under the age of 13 years old? If that is the case, then your account is illegal under the rules set by the FTC (Federal Trade Commission).
TikTok had to pay the FTC $5.3 million because the platform allowed children under 13 years to create an account. Once the fine was paid, TikTok proceeded to ban all underage accounts.
Another reason why a person's account may be banned could be down to offensive content posted on the platform. TikTok only allows certain content to be posted, so if users step over the red line, their accounts will be tagged and banned from the platform.
How do I get my permanently banned TikTok account back?
To recover and restore your permanently banned TikTok account, you can consider contacting customer service or providing proof of your age if you're not truly an underage user.
Showcase proof of your age
Appeal the decision
Contact customer service
Use a good VPN
1] Showcase proof of your age
If the folk at TikTok chose to ban your account because of perceived age, then to prove them wrong you may have to provide proof. You see, there are many people who look younger than they are, and as such, TikTok could make a mistake in banning such accounts. Furthermore, some users when creating an account, could have entered the wrong age, and as a result, TikTok suspended their accounts.
These users can send a screenshot copy of their ID in hopes the administrators will reverse the ban in quick order.
2] Appeal the decision
If the above option fails, then we suggest appealing the decision to have your TikTok account banned. When you open the app, you'll see a message that says your account is permanently banned. You will also see a button to appeal, so tap on it.
Once you've done that, you must explain to TikTok why your account should not have been banned, then wait a few hours or days for a response.
3] Contact customer service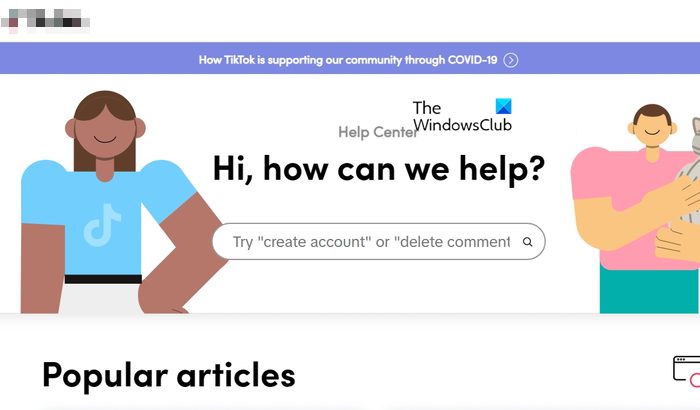 Another great way to potentially reverse a ban on your TikTok account is to contact customer service. Again, there is no guarantee this will help because it all depends on what you've done, and if the TikTok team is feeling generous.
The first thing you need to do is to open the TikTok app.
Go to the Profile section, then select Privacy and Settings.
From there, tap on Report a Problem, and navigate to Account Issue.
Select the option that reads, Add an Email.
Finally, explain to customer service your particular issue regarding your banned account. They should take around 6 to 8 hours to respond, but in some instances, it could take longer.
4] Use a good VPN
If you live in a country where TikTok is banned, then your best bet is to use a VPN. Yes, free VPNs can help, but they are not ideal due to limited resources; therefore, we would recommend paying for a quality VPN service instead. When a VPN is active, you can trick the TikTok servers into thinking you're coming from a different country, one that hasn't banned the platform.
READ: How to unlock and recover your TikTok account
How long does it take TikTok to unban accounts?
It will likely take around 24 to 48 hours for TikTok to unban your account if they decide to do this. Bear in mind that having your account unbanned is much easier if it's a temporary ban, but much more difficult if it's a permanent ban because it takes a lot of doing for that to happen.
How to delete my TikTok account
To delete your TikTok account, you must first open the app on your phone, whether it be iOS or Android device. From there, tap on the Me button located at the bottom-right corner of the app. Next, tap on the three-dotted icon, then select Manage My Account. Finally, tap on Delete account and be sure to confirm your decision via the confirmation window. Tap the Delete Account button to complete the process.