It's hard to find someone who is not using cloud storage services these days. If you are using Windows 11/10, OneDrive doesn't need an introduction. It's already tied to your Microsoft account, and ready to sync files. But then, there are many other cloud storage services which you can use daily. They offer a lot of features which may not be as good as OneDrive. In this post, we are sharing some free encrypted cloud storage services/secure file sync software for Windows 11/10.
Encrypted Cloud Storage Services | Secure File Sync Software
These services come with a free and paid model. Most of the services offer 2-5 Gb of free storage space and allow to use it on multiple computers.
Dropbox
OneDrive
Google Drive
Sync.com
iDrive
Amazon Cloud Drive
While we have covered seven of them here, I am sure there many more. So if you have a service to recommend, do let us know in the comments. Let's begin with a few known services
1] Dropbox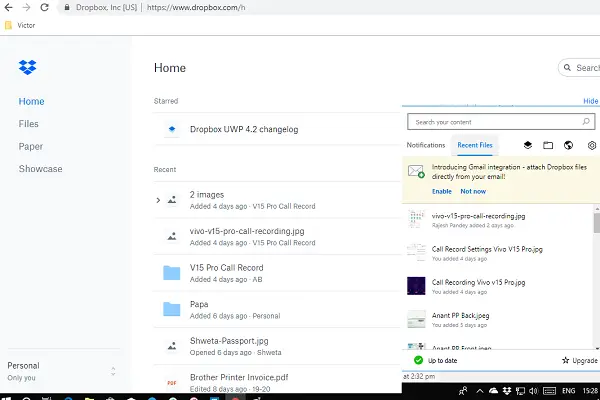 It's one of the most popular service known for its brilliant sync. You can install it on up to three computers, and files are synced across the devices. The free version offers 2 GB of free storage which is good enough for casual usage. You can also choose to sync only a few files and keep most of them on the cloud.
It also makes it possible to create shared folders where everyone can add their files, and it reaches the rest of them. The sync works in the background, and you can drop the file and forget it. That's is what made this service stand out when it first launched.
When it comes to security, the files are encrypted using 356-bit AES, and they use SSL/TLS (128 bit) to protect data between Dropbox apps and servers.
Note: Most of the free encrypted cloud storage services in the list have the same features as Dropbox. So if there is anything which is missing, or should be included, I will make a specific mention.
2] OneDrive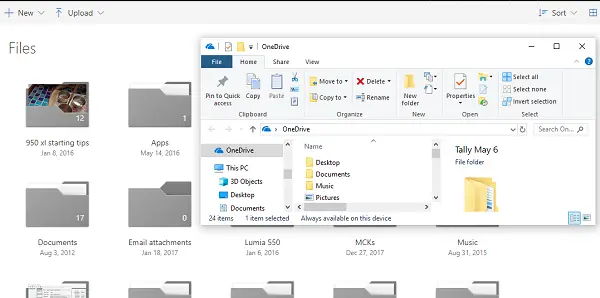 It comes integrated with Windows 10 and is excellent if you use it across all the computers. What I love about OneDrive is its Pre-Fetch option. You can see names of all the files and folders, but they are fetched or downloaded on demand.
On the security front, OneDrive uses TLS during transmission, and it also can protect files against ransomware. You will have to use it along with Windows Defender to get the benefit. Each data is encrypted at rest with a unique AES256 key. Also, the Windows Defender anti-malware engine scans documents at download time for content matching an AV signature.
3] Google Drive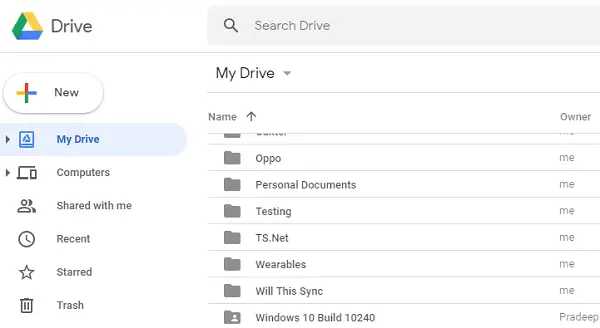 If you are in the Google ecosystem, Google Drive is the right solution.  You get 15 Gb of storage space like OneDrive, and stores any file you want on the cloud, and sync across devices. The most significant advantage with Google drive is its integration with Gmail and other services. You can save, and share files directly to Google Drive. Along with this, you get a powerful search which can recognize objects in your images and text in scanned documents
That concludes the list of popular online cloud storage service, and let's take a look at less popular, but equally secure services.
4] Sync.com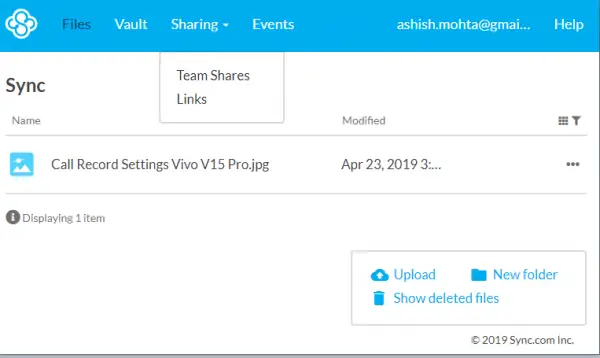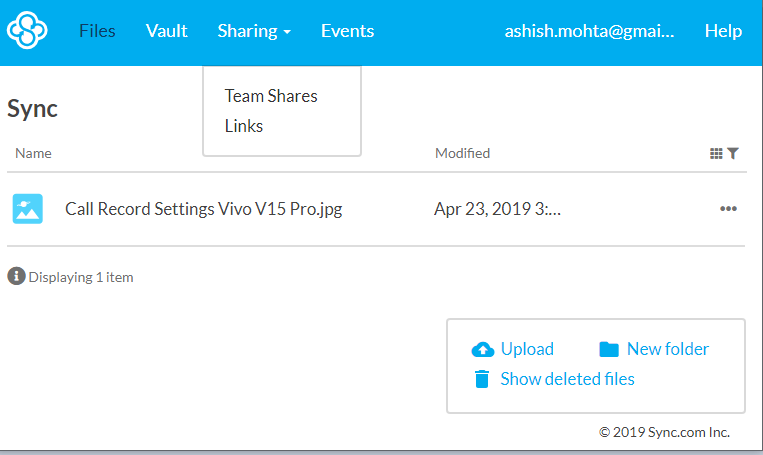 It is the cloud service if you are looking for absolute security. While most of the cloud services can read your files, Sync offers end-to-end encrypted storage platform. It makes sure only you can access and read your files, and not even their apps can do it. When it comes to privacy, it follows USA, EU / UK GDPR, and Canadian compliance built-in, including Canadian data residency.
Sync use SSAE 16 type 2 certified datacentre locations with SAS RAID storage, automatic failover and a 99.9% or better uptime SLA. Combine this with
Two-factor authentication
Granular user permissions
Remote wipe data
Custom passwords with expiry dates, notifications and more ensure you're always in control.
You can signup for Sync, and get 5 GB of storage space free. Signup for Sync.com
5] iDrive
You can signup for iDrive.com to grab a 5Gb cloud storage with all its security features. It's more of a device backup feature along with File Sync option. You can even choose to backup your mapped external drives which makes it unique among our free encrypted cloud storage services.
List of features:
Backup multiple computers and devices
Continuous data backup
Open files and network drive backup
External hard drives and NAS devices
Remotely manage your computers
Disk Image Backup
Collaboration and free backup – once a year,
When it comes to security, it uses 256-bit AES encryption on transfer and storage. You can also choose to create a private key for your account during signup. It makes all your files extra secure.
6] Amazon Cloud drive
If you an Amazon account, you also get to make use of amazon.com/clouddrive. It offers 5 GB of free storage like everyone else. If you are signed up for their prime account, you can upload as many pictures you like to your personal account. Just like any other services, Amazon offers something exclusive to its services.
If you use Kindle, and Fire devices, you can sync bookmarks, highlights, and notes. It works with Kindle documents, and all documents created on any of the devices registered to the Amazon account. However, it misses big time on file collaboration, and there is no file versioning available.
That concludes our list of free encrypted cloud storage services, but if you have any recommendation of secure file service, let us know!