Booting up a computer is one complex process. There are millions of files that gets loaded and executed while the operating system is loaded. If you have arrived on this page, then it means that you have seen the following error message:
Operating System Loader has no signature. Incompatible with SecureBoot. All bootable devices failed Secure Boot verification.
There are two main causes for this issue – The computer is using a bad, or unauthentic Boot Image File or the Windows Operating System is installed in the BIOS Mode. We will be checking out how to fix this error in both these cases.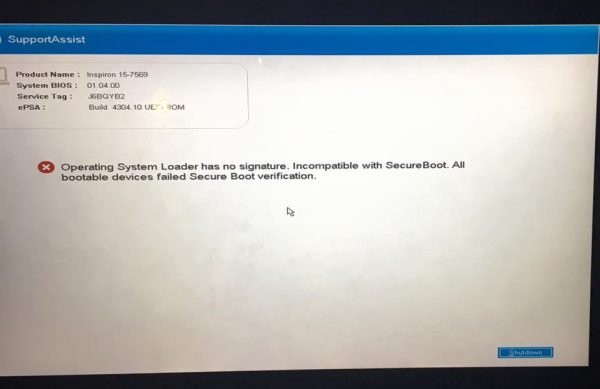 Operating System Loader has no signature
We will be carrying out the following fixes to get rid of the error on Windows 10-
Perform a Cold Boot.
Reset the BIOS.
Change the Boot Sequence.
Reset Windows 10.
1] Perform a Cold Boot
You need to Press and hold the Power button on your CPU until it goes off too. This is called as performing a Cold Boot.
Boot your computer normally now and check if your issue is fixed now.
2] Reset the BIOS
If that does not help you may reset BIOS and see.
Start your computer and during the booting, press the F10 key to enter the BIOS – But it could be the F1, F2 or Del key too.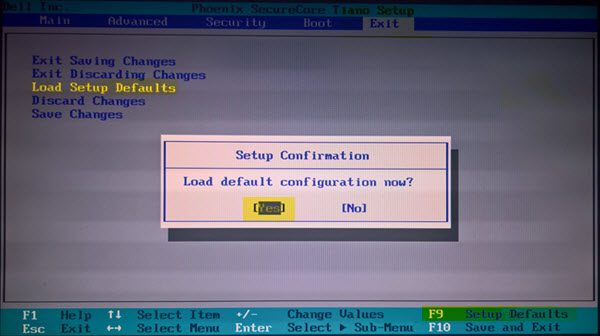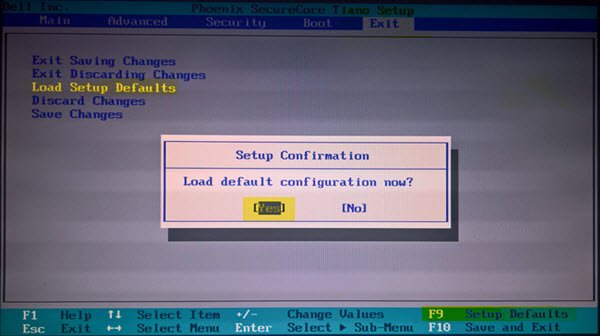 Now, hit the F9 key to get the prompt to Load default configuration now for the BIOS.
Click on Yes and follow the on-screen instructions to set the BIOS to its default settings.
Reboot your computer and check if it boots normally.
3] Change the Boot Sequence
Changing the Boot Sequence can also help you in getting rid of this error.
4] Reset Windows 10
You can Reset your copy of Windows 10 installed. This will fix all the issues on your computer.
Did these fixes help you?