If Microsoft Bookings is not working then post will help you. Microsoft Bookings allows users to track and manage their teams appointments, bookings, and calendars in one place. This feature is available as a part of the Microsoft 365 subscription; i.e., you'll need a valid subscription to use it. Recently, some users have complained about bookings not working. Fortunately, you can follow some simple steps to fix it.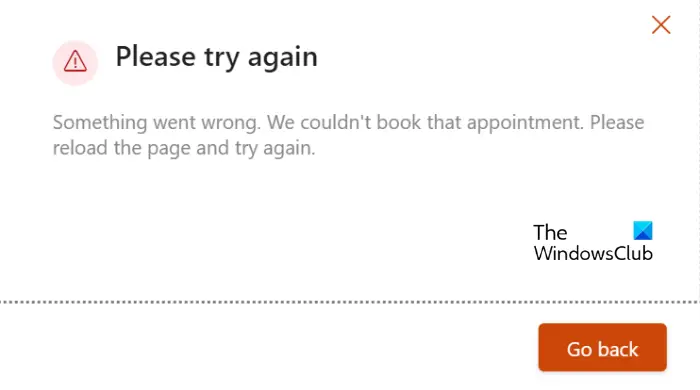 Why is my Microsoft Bookings not working?
Usually, service outages and an unstable internet connection are responsible for this issue. However, it can also occur if your Microsoft 365 subscription is blocked or expired. Some other reasons that may cause Microsoft Bookings not to work are:
Wrong Account Settings

Corrupt Browser Cache
Fix Microsoft Bookings not working
If Microsoft Bookings Time increments, Buffer time, Custom fields, etc are not working here's how you can fix the issue:
Check Server Status
Verify Microsoft 365 Subscription Status
Enable and Disable Bookings for your Account
Clear Browser Cookies and Cache
Generate a Service Request
Before you begin, try restarting your browser and your PC. Also, check your Office 365 subscription.
1] Check Server Status
Check the Microsoft Server status, as they may be under maintenance or facing an outage by going here. You can also follow @MSFT365Status on Twitter and check if they've posted about ongoing maintenance. If many people have the same issue, the server may face downtime.
2] Verify Microsoft 365 Subscription Status
Now check if you have a subscription to Office 365 and make sure it is still active. If not, renew your subscription and try again. Here is how you can do it:
Close all Office apps on your Windows device.
Navigate to your Microsoft Account page.
If asked to sign in, enter your account credentials.
Navigate to Services & subscriptions and check the Office's subscription status.
3] Disable and Enable Bookings for your Account
Users can disable and enable bookings for specific users or entire organizations. Once Bookings gets turned on, it can again start creating bookings and calendars. Here's how:
Sign in to Microsoft 365 Admin Center.
Navigate to Settings > Org settings.
Click on the checkbox beside Allow your organization to use Bookings to disable/enable the service.
Click on Save Changes.
Before getting started, make sure you log in as a global admin. This is because people with admin access can only perform this task.
4] Clear Browser Cookies and Cache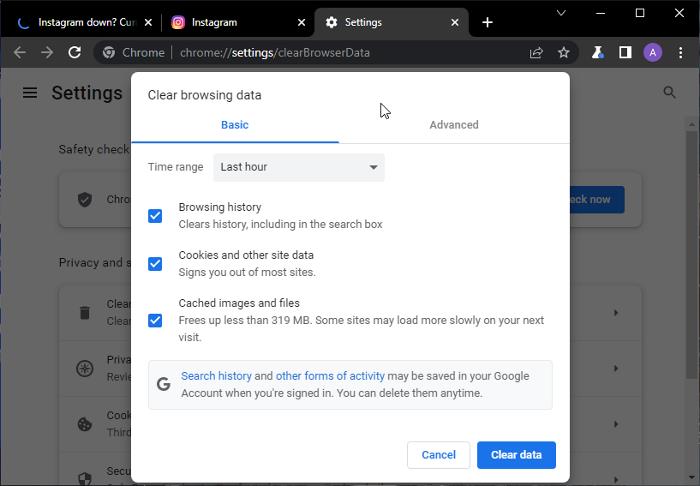 If using Microsoft Bookings on a browser, clearing cookies and cache data can help fix the issue. The cache data may be corrupted, causing this issue. Here's how you can do it:
Open Google Chrome and click on the three vertical dots at the top right corner.
Click on Settings and navigate to Security and Privacy.
Click on Clear Browsing Data.
Check all the options and click on Clear Data.
These posts will show you how to clear the browser cache in Edge, Firefox or Opera.
5] Generate a Service Request
If none of these steps for able to help you fix Microsoft Bookings, try contacting Microsoft Support by creating a service request. Here's how:
Sign in to Microsoft 365 Admin Center.
Navigate to Support > New service request and follow the instructions on-screen.
Read: How to customize and publish a Microsoft Bookings page?
Why is my Microsoft Bookings not showing available times?
The error message "No times are currently available" while you are connected to the Outlook calendar occurs if the user has not performed a sync yet. To enable the booking page and make it run efficiently, you need to perform a sync first or cancel the connection to Outlook.