Does your Internet Explorer not display the Download Manager window when you click the View Downloads button on the download notification bar or when you press CTRL+J to bring it up?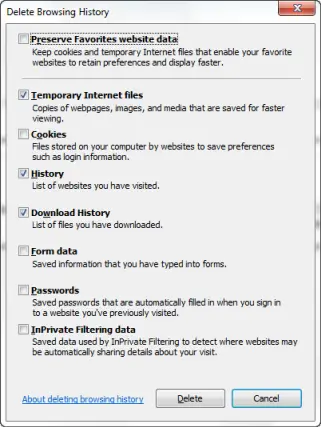 Download Manager missing in IE
If so, it is quite possible that the Download History may have got corrupted.
In such a case Open IE and click Ctrl+Shift+Del to open the Delete Browsing History window.
Make sure that you uncheck the Preserve Favorites website data box and check the Download History box. You may if you wish, un-check all other settings.
Next, click the Delete button.
Restart Internet Explorer and see if it has helped.
If it doesn't help try Reset IE Settings.
RIES or 'Reset Internet Explorer Settings' restores most IE defaults.
To Reset IE, Open IE > Tools > Internet Options > Advanced tab > Click Reset > Close > OK. Restart IE.
Go here if you are looking for more Free Download Managers for Windows.