Windows 8 users have a limited set of images from which they can choose and set one as their Start Screen background. There was always this wish among Windows 8 users to be able to set their desktop wallpapers as the background for their start screen too. In Windows 8.1, Microsoft has introduced this customization feature that will allow users to easily set so that their desktop wallpaper is automatically set as their start screen background too. There are two ways you can change this setting.
Show desktop wallpaper as start screen background
Via Start Screen Personalization Settings
Go to your Windows 8.1 start screen and open the Charms Bar. Click on Settings and then on Personalize. You will see the following options in the Charms bar itself.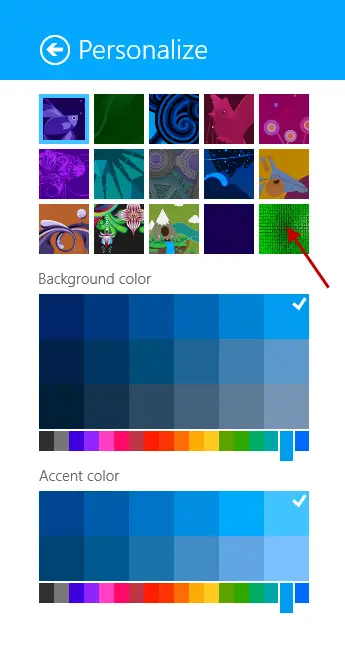 You can now select among the 14 backgrounds, set your desktop wallpaper as background or set the background and accent colors.
Via Taskbar properties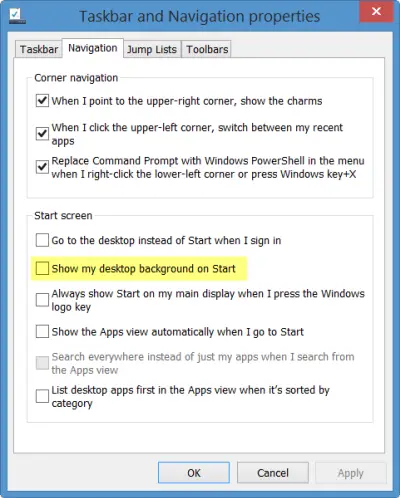 Right-click on the Windows 8.1 taskbar and select Properties. This will open the Taskbar Properties box. Under the Navigation tab, you will see the option Show my desktop background on Start. Check it, click Apply/OK and Exit.
You will not however be able to set any image as the start screen background, like you can do for your Lock Screen.