In our continued Discord series, we want to look at hotkeys for both Windows 10 and macOS computers. Keyboard hotkeys are important for those who prefer to navigate a program by using their keyboards instead of their mouse.
Discord Hotkeys and Keyboard Shortcuts
Some of you might find this action strange, but using the keyboard to perform most actions is the go-to method for millions of computer users, especially programmers and advanced users. If you are one of the many, then this article will surely get you on the right track.
1] Keyboard hotkeys for Discord on Windows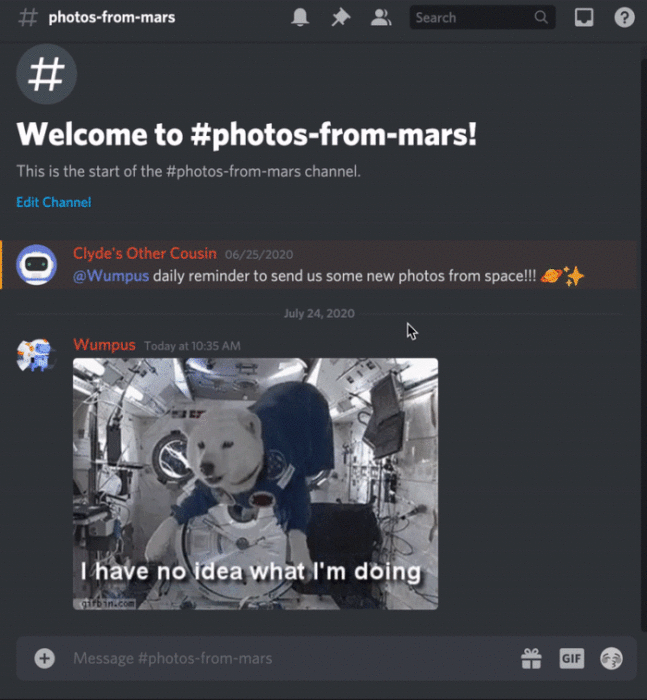 | | |
| --- | --- |
| Navigate Between Servers | Control + ALT + Arrow Key UP & Control + ALT + Arrow Key DOWN |
| Navigate Between Channels | ALT + Arrow Key UP & ALT + Arrow Key DOWN |
| Navigate Between Unread Channels | ALT + Shift + Arrow Key UP & ALT + Shift + Arrow Key DOWN |
| Navigate Between Unread Channels with Mentions | Control + Shift + ALT + Arrow Key UP & Control + Shift + ALT + Arrow Key DOWN |
| Mark Channel as Read | Escape |
| Mark Server Read | Shift + Escape |
| Toggle Hotkeys | Control + Slash |
| Return to Previous Text Channel | Control + B |
| Return to Active Audio Channel | Control + ALT + A |
| Toggle Pins Popout | Control + P |
| Toggle Mentions Popout | Control + I |
| Toggle Channel Member List | Control + U |
| Toggle Emoji Picker | Control + E |
| Scroll Chat Up or Down | Page Up & Page Down |
| Jump to Oldest Unread Message | Shift + Page Up |
| Create or Join a Server | Control + Shift + N |
| Answer Incoming Call | Control + Enter |
| Find or Start a Direct Message | Control + K |
| Decline Incoming Call | Escape |
| Create A Private Group | Control + Shift + T |
| Start Call in Private Message or Group | Control + Left Square Bracket |
| Focus Text Area | Tab |
| Return to Connected Audio Channel | ALT + Left Arrow Key |
| Return to Previous Text Channel | ALT + Right Arrow Key |
| Toggle Mute | Control + Shift + M |
| Toggle Deafen | Control + Shift + D |
| Get Help | Control + Shift + H |
| Upload a File | Control + Shift + U |
READ: Best Discord Servers to make friends for you to join
2] Keyboard hotkeys for Discord on macOS
| | |
| --- | --- |
| Navigate Between Servers | CMD + OPT + Arrow Key UP & CMD + OPT + Arrow Key DOWN |
| Navigate Between Channels | OPT + Arrow Key UP & OPT + Arrow Key DOWN |
| Navigate Between Unread Channels | OPT + Shift + Arrow Key UP & OPT + Shift + Arrow Key DOWN |
| Navigate Between Unread Channels with Mentions | CMD + Shift + OPT + Arrow Key UP & CMD + Shift + OPT + Arrow Key DOWN |
| Mark Channel as Read | Esc |
| Mark Server Read | Shift + Esc |
| Toggle Hotkeys | CMD + Slash |
| Return to Previous Text Channel | CTRL + B |
| Return to Active Audio Channel | CMD + OPT + A |
| Toggle Pins Popout | CMD + P |
| Toggle Mentions Popout | CMD + @ |
| Toggle Channel Member List | CMD + U |
| Toggle Emoji Picker | CMD + E |
| Scroll Chat Up or Down | PG Up & PG Down |
| Jump to Oldest Unread Message | Shift + PG Up |
| Create or Join a Server | CMD + Shift + N |
| Answer Incoming Call | CMD + RETURN |
| Find or Start a Direct Message | CMD + K |
| Decline Incoming Call | Esc |
| Create A Private Group | CMD + Shift + T |
| Start Call in Private Message or Group | CMD + ` |
| Focus Text Area | TAB |
| Return to Connected Audio Channel | CMD + OPT + A |
| Return to Previous Text Channel | CTRL + B |
| Toggle Mute | CMD + Shift + M |
| Toggle Deafen | CMD + Shift + D |
| Get Help | CMD + Shift + H |
| Upload a File | CMD + Shift + U |
Read next: How to Screen Share and Voice Chat on Discord at the same time