Once Windows 10 Creators Update is ready to be offered to your Windows 10 and Windows Server 2016 computer, a few days before that, you may start seeing the following message when you open your Windows Update settings:
Good news! The Windows 10 Creators Update is on its way. Want to be the first to get it?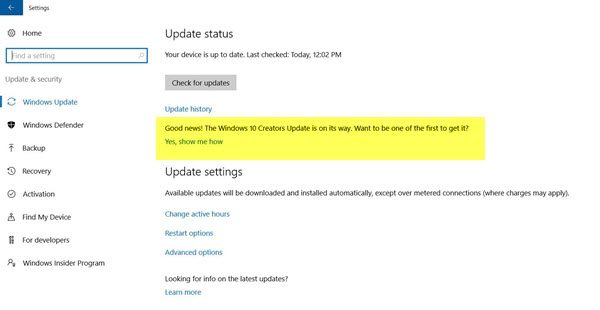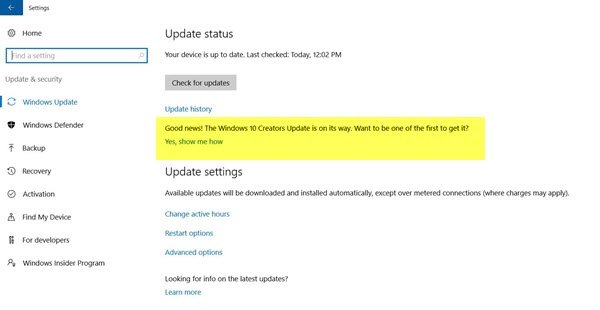 Disable Windows Update is on the way notice
If you do not want this message to be displayed, as enterprises may want to control when their users update to the new release. In such a cse you can disable the notification, by modifying the Windows Registry, says Microsoft.
Run regedit to open the Registry Editor, type the following in its address bar and hit Enter:
HKLM\SOFTWARE\Microsoft\WindowsUpdate\UX\Settings\
Right-click in the right panel, select New > DWORD (32 bit) and name it HideMCTLink. Now double-click on HideMCTLink and give it a value of 1.
A value of 1 disables the notification
A value of 0 enables the notification.
Restart your system and the notification will no longer appear.
Hope this helps!