This tutorial will show you how to design and create Greeting Cards in Microsoft Publisher. With the festive and holiday season about to commence everywhere, I thought why not help our readers in designing their own personal greeting cards using the favorite office suite – Microsoft Office?
Design Greeting Cards using Microsoft Publisher
To design greeting cards using Microsoft Publisher, follow these steps:
Open Microsoft Publisher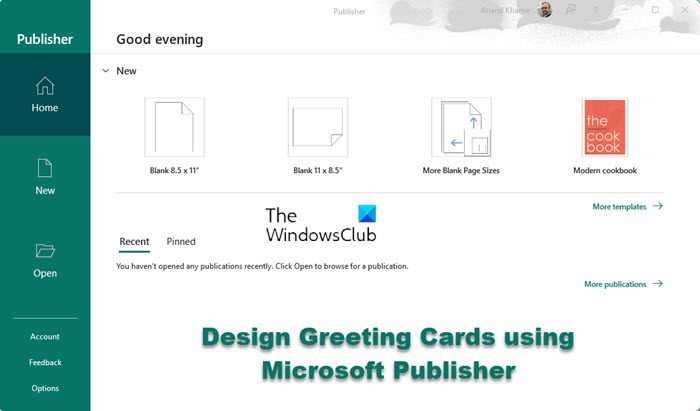 Click on More templates to download some Greeting Card templates.
I chose templates for 'Thank you' cards and searched for them.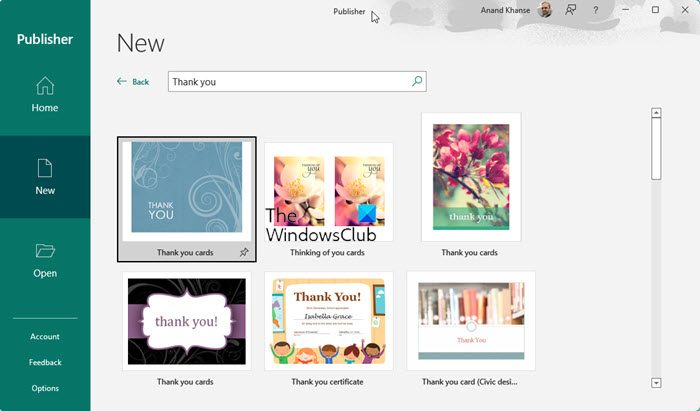 One thing you will notice is that you have a bunch of templates which is the beauty of Microsoft Office which gives an ample number of choices for your need. So just choose any one template as per your requirement.
Double-click on the template you want.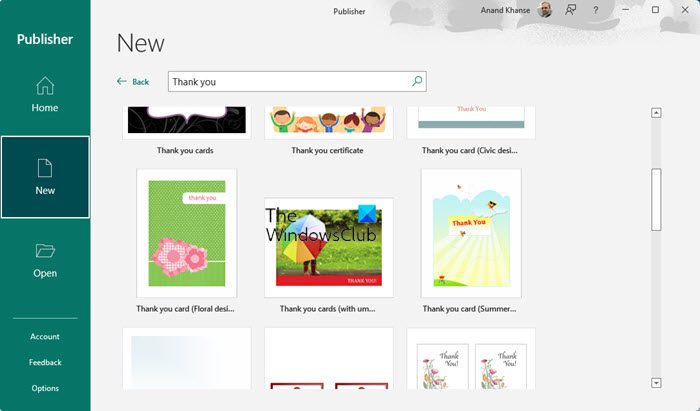 The following window will open. Click on Create button to download the template from the Office site.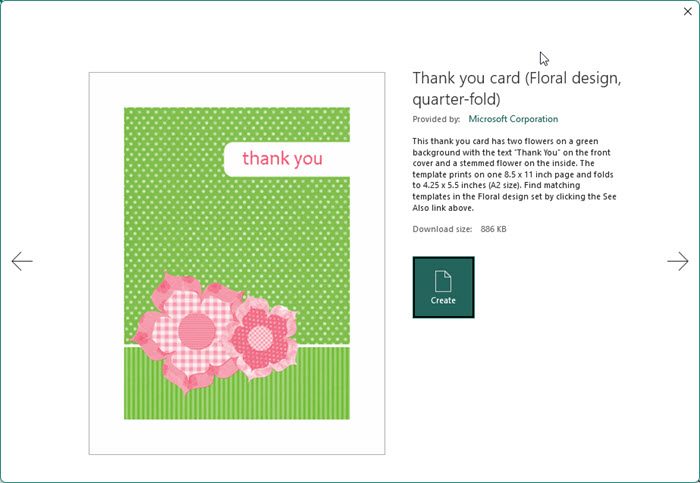 Now the template opens and this window is shown.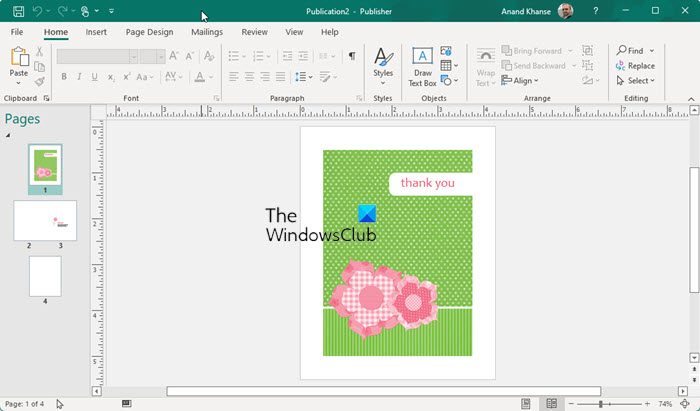 Now, as you can see in the image, it is not a ready card. You have to add information and other related objects to it.
You can see that you have various choices like Page parts you can pick anything like pull quotes, sidebars, etc.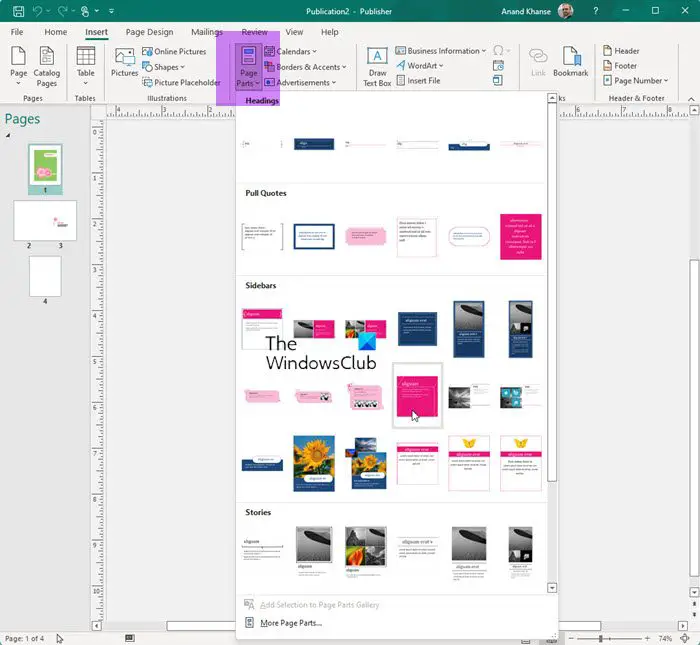 You have calendars, borders & accents, and a lot more things that together can help you in designing a great greeting card.
You can use Word Art and Clip Art also. Also make heavy use of Picture Tools which can give a nice look to your greeting cards.
I hope you enjoy making one!
How to create a Business Card using Microsoft Publisher may also interest you.