In this post, we will show you how to use Internet Explorer Mode in the Microsoft Edge browser on Windows 11/10 computers.
Internet Explorer offered the Compatibility View that allowed users to view sites, that may be using older technologies, correctly – as some websites that were designed for earlier versions of Internet Explorer might not display correctly in IE9 and later. Thus Internet Explorer offered Compatibility View setting.
Internet Explorer Mode in Microsoft Edge Chromium browser
If a site that you are trying to view uses older technologies, like some Frames or ActiveX controls, it will not render properly in Edge. So what can a user do in such cases?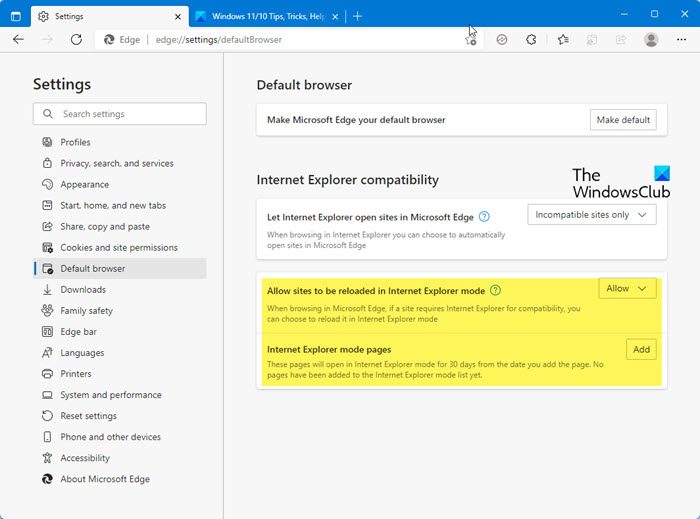 If a website coded with older web technologies does not render or open properly in Microsoft Edge Chromium browser on Windows 11/10, you can open it in IE Mode as follows:
Open Microsoft Edge
Open the concerned URL
Click on the 3-buttons settings icon
Select Reload in Internet Explorer Mode
Edge will reload that URL in IE Mode.
You will also see the concerned settings in edge://settings/defaultBrowser.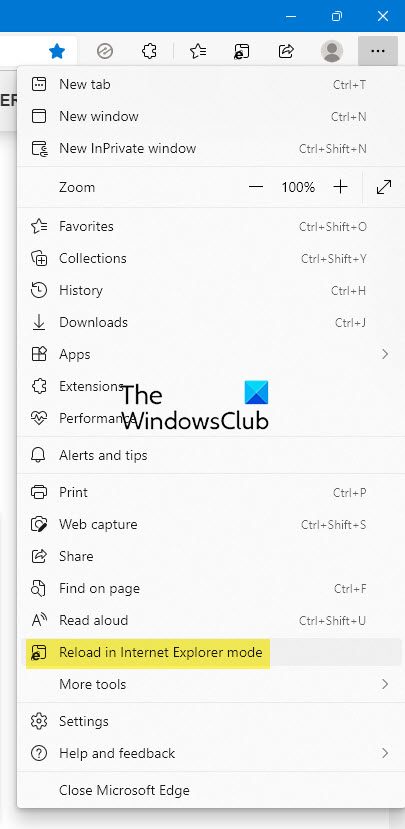 Compatibility View setting in Microsoft Edge Legacy browser
Is there a Compatibility View setting in the Microsoft Edge Legacy browser? Nope! If you are browsing a website that older technologies and you face problems in either opening the websites or making it render properly when using Edge, what you will have to do is click on the 3-dotted More button in the top right corner and select Open with Internet Explorer.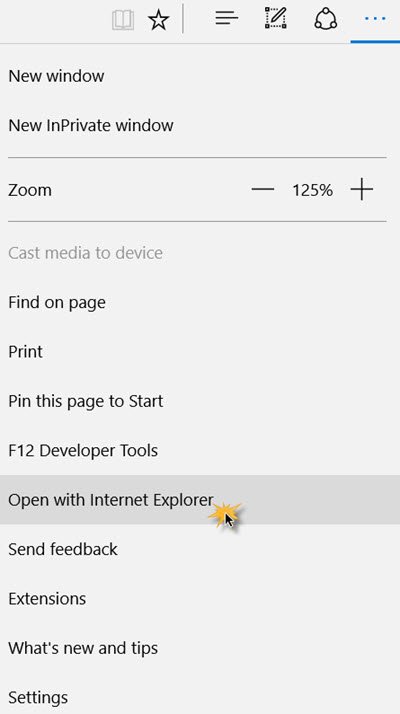 Internet Explorer will launch and open that site.
Hope this helps!