There are several old operating systems that are still accessible to this day that requires specialized hardware to use. However, there are others that can be played with right from the web browser, and as expected, we are going to discuss a few of them today.
Classic operating systems you can run in your browser
Now, the operating systems we are going to look at are far older than Windows 10, which is why we can run them in modern web browsers. Please do not try this with Internet Explorer, but instead look into the likes of Firefox, Google Chrome, and Microsoft Edge.
If you are running a Mac, then Safari is another option to look into because it is not a bad web browser in its own right. here are some old OS's you can use:
Windows 1.01
PC DOS 5
Windows 95
Windows 3.1
Classic Macintosh
Let us discuss this in more detail, shall we?
1] Windows 1.01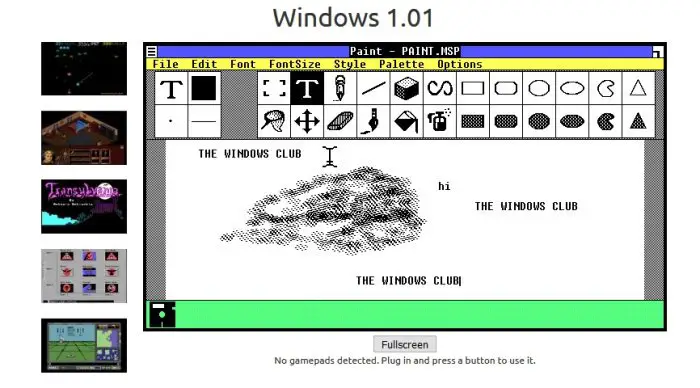 What we are looking at here is the first version of Windows that was released to the public back in 1985. The OS was merely a graphical front-end for MS-DOS, and at the time, it was revolutionary. Still, despite the limitations of Windows 1.01, it came packed with some impressive apps at the time.
For example, it came with Notepad, Write, Terminal, Paint, Clock, Clipboard Viewer, Calculator, Calendar, Cardfile, and Reversi. Each app we mentioned here is available in the emulator. And so far, we can say for certain that everything works as expected.
Visit the website.
2] PC DOS 5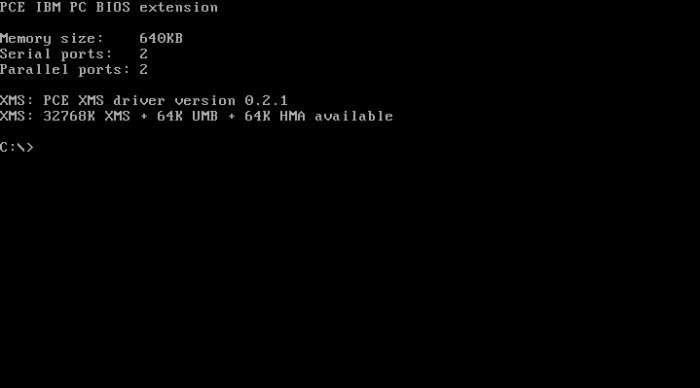 Bac in 1991, PC DOS was released onto the world via IBM PCs, but the one you can use right now via an emulate is based on PC DOS 5 that was released in 1986 on the IBM PC XT 286. This computer was quite powerful, but significantly less so when compared to what is on offer today.
You see, it came packed with a 6MHz processor and 640KB of RAM, and a 20MB hard drive. To think there was a time when computers had 640KB of RAM is quite unbelievable when compared to today's standards.
As for what you can do in the emulator, well, you can play Monkey Island, Civilization, and Wolfenstein 3D.
Visit the website.
3] Windows 95
Make no mistake, but Windows 95 is the operating system that placed Microsoft on the map. It is indeed the defining operating system of the decade back when it came out in 1995. It managed to lay the foundation of the version of Windows we are currently using.
This operating system introduces us to the Taskbar and the Start Menu. Additionally, accessing the disk and files no longer requires the use of MS-DOS. What the folks at Microsoft did with Windows 95 was a game-changer, which is why it has received a permanent spot in history.
Once you have visited the website, it is easy to get into Windows 95 and look inside. There isn't much but in the
Visit the website.
4] Windows 3.1
Windows 3.1 is the successor to Windows 3.0, but surprisingly, it brought a lot to the table despite being just a .1 update. Probably the biggest addition was the introduction was the font system known as TrueType. This font system transformed Windows into the publishing megaton that it is today.
The three fonts that were natively available at the time, were Arial, Courier New, and Times New Roman. Not only that, but Microsoft also made sure to use Windows 3.1 to highlight drag and drop icons, mouse support in applications linked to MS-DOS, and the addition of a program manager app.
Furthermore, this version of Windows supported up to 4GB of RAM, which was unheard of at the time.
Visit the website.
5] Classic Macintosh
The first Apple Macintosh was released back in 1984, and it was the first mass-market computer to offer a fully working graphical user interface. Via the emulator, folks can make use of MacPaint, MacDraw, and Kid Pix.
Now, this operating system runs quite well in modern web browsers because it is quite lightweight when compared to some old operating systems on this list.
Visit the website.
Read next: YouTube Tips and Tricks that will enhance your YouTube experience.