Nowadays there are many ways to send and receive messages. We are deluged by the different medium of communications like WhatsApp, iMessage, email, snail mail, social media and many more. While there are overwhelming options to communicate, we cannot ignore the benefits of traditional SMS texting.
SMS is still popular and sought after way to carry out conversions in order to get the things done. SMS is all over and is considered an ideal way to quickly reach out to the people at the present day. They are the most convenient form of communication even now as it is distinctly possible that a message is read quickly than an email or message from any other social media software.
In recent years SMS has come a long way and nowadays you need not have to physically carry your phone to SMS your friends. Many of us prefer to send and receive text messages on your personal computer. For instance, in case you have misplaced your phone, or you have exceeded your monthly text limit; no matter what might be the reason, sending SMS from your computer is useful than you think. Additionally, unlike the tiny keyboards, computers are a convenient way to sent texts to your friends.
Software & browser extensions to send SMS from PC
To make your SMS experience smoother, there are few apps, browser extensions and software that help you to send SMS via computer. These tools are pretty convenient and is way easier to use than sending text via phone. In this article, we round up some of the best toolse to send SMS from your computer.
AirDroid
MightyText
Mysms
YourPhone
Messages by Google LLC.
1. AirDroid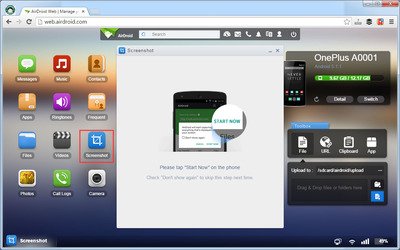 AirDroid is a popular tool to access and manage your Android phone from Windows PC. They can also be used with Mac and Linux computers for free. It is an incredible app for sending SMS and transferring files like photo, gif, video, music etc between your Android phone/tablet and computer. Additionally, it can be used to manage all the messages and contacts stored on your phone. The tool enables you to make calls on a computer. So next time you get a call, you can directly review the incoming calls via PC. You can either accept or reject a call on your computer by a simple mouse click. Apart from sending SMS, they can be used to Backup your files from phone to computer and mirror all the notifications in a phone to your computer. AirDroid allows you to use 200 MB of data for free and allows to connect up to 2 devices. Get this tool here.
2. MightyText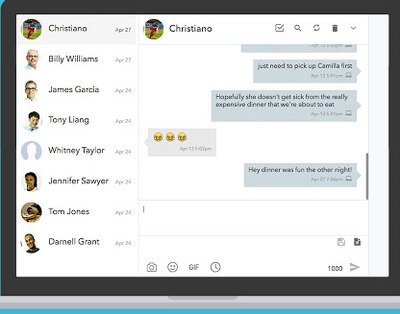 MightyText is an amazing tool to send and receive SMS texts on your Windows PC as well as Mac for free. It works with Android phone and allows you to sync your photos, videos and MMS in your phone to computer. The tool notifies you when your phone falls off the battery in your computer. Mighty Text is completely free to use and enables you to check all the phones notifications on your computer. Get this tool here.
3. Mysms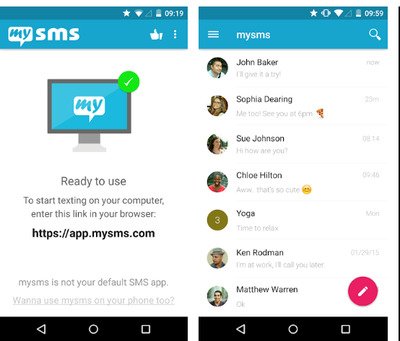 Mysms is another free option for sending SMS text messages on your computer if you are using an Android phone or tablet. It notifies phone calls directly on your computer. You can also access computers log history on your computer. The tool syncs all your contacts and messages from your Android phone to the Mysms cloud so that you can text from your computer. The Mysms web supports all the major browsers like Chrome, Opera, Firefox, Safari and Internet Explorer. Download this tool here.
4. YourPhone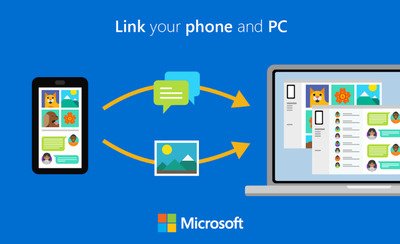 Your Phone is an amazing app for Window users. The app allows you to connect your Windows PC to an Android tablet or phone. It requires you to enter Microsoft account details before using. To use YourPhone on your Windows system simply download the app on your PC and link it to your phone by entering your phone number. Once the setup is done you can send and receive SMS text messages, photos and more on your Windows computer. Download this app here.
5. Messages by Google LLC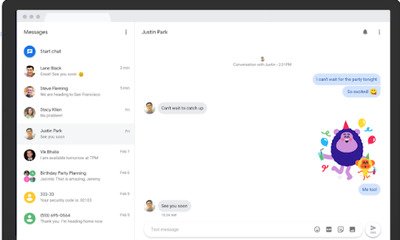 Messages is an official tool by Google for sending SMS text messages, MMS and RCS from your computer. The tool provides a basic texting platform for sending text messages from anywhere as well as share files like GIF's, emojis, video and audio messages to friends and family. They are free to use and replaces your phone with a computer keyboard to send and receive messages over WiFi. Messages tool is supported on devices that run Android 5.0 Lollipop and above. Download Messages by Google here.
Which is your favourite tool to send SMS free from your computer? Write to us in the comments below.