Placeholder images are important for those in web development if folks want their mockups to look great or appear as if they've been thrown together in the last few minutes of the work. And yes, we know the need for placeholder images is not just about web development, but for presentations and projects as well.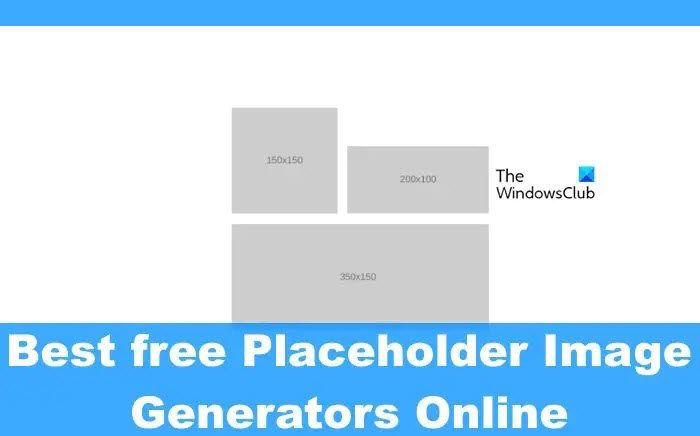 Gone are the days when professionals must create placeholder images from scratch. That's because there are now several online tools capable of getting the job done in just a few short seconds. The user of these online image placeholder services only needs to add the relevant data that will be used to create the photo, and that's it.
Best image placeholder tools on the web
So, what are the best online image placeholder tools that are free to use? There are quite a few available, but we will focus on the top 5.
Placeholder.com
Placeholder Image Generator
Dummy Image Generator
Dynamic Dummy Image Generator
LoremFlickr
1] Placeholder.com
The first option to take a look at here is an online tool known as placeholder.com. We like it due to its simplicity and the fact that it does not have a graphical user interface. If you want to create a placeholder image with this tool, then use the following URL.
https://via.placeholder.com/
Simply specify the image size after the URL, then hit the Enter key. So, if you want to create a 500×500 placeholder, then the URL should look like the following in the end.
https://via.placeholder.com/500
The option is there to do more, so visit the official website to learn about the advanced features ready to be accessed.
Visit the official website at Placeholder.com
2] Placeholder Image Generator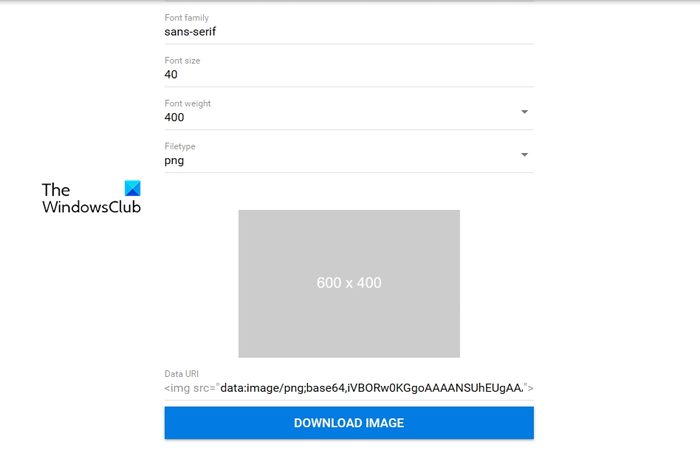 Another good enough program available on the web is one known as Placeholder Image Generator. This tool is great for those who prefer a tool with a simple-to-use user interface. Due to how simple the UI is, we can say for certain that using Placeholder Image Generator is very easy.
All you have to do is visit the website, add the relevant information to the available boxes, then download the photo once you're done.
We like the fact that it supports 5 file types, and they are JPG, PNG, SVG, and WEBP. Not only that, the option is there to change the background color if need be.
Visit the official website at PlaceholderImage.dev.
3] Dummy Image Generator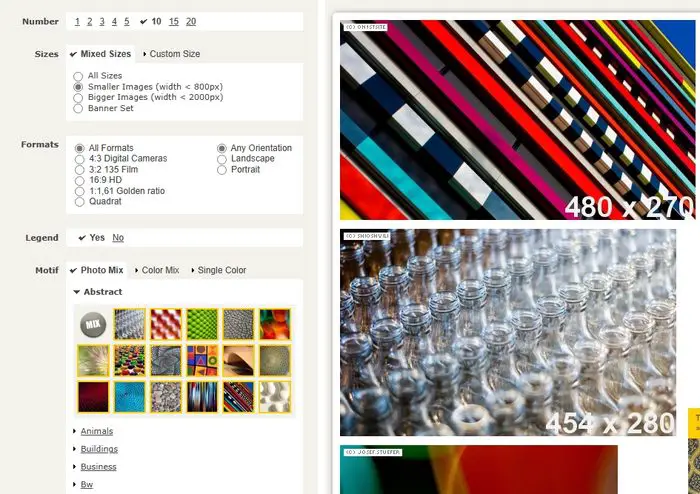 We like this option because it comes with a host of different images that can be used for various purposes. All you have to do is to choose from a wide variety of optional parameters from the left pane, and when you've completed the task, simply download the images one by one or as a .zip file.
From our point of view, this is one of the best tools here, and the fact that background photos can be used makes it all the better.
Visit the official website of Dummy Image Generator.
4] Dynamic Dummy Image Generator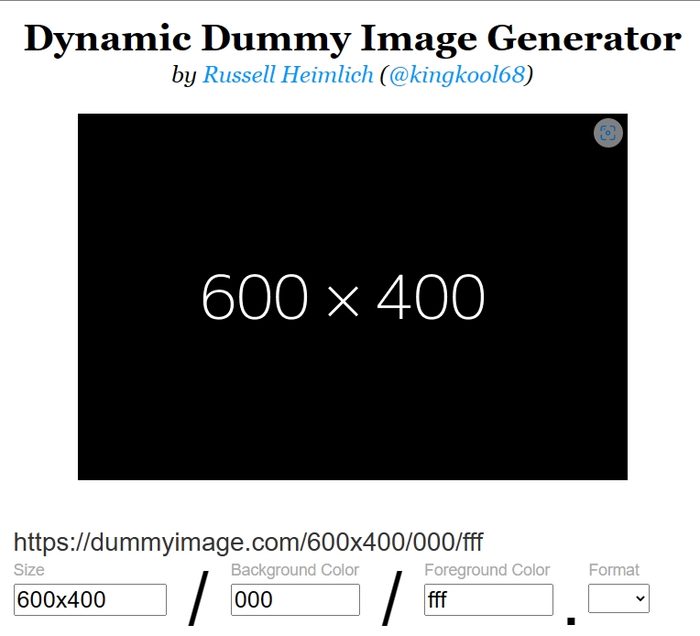 Want to generate a placeholder image quickly? If that is the case, then no doubt you should consider using Dynamic Dummy Image Generator. The website offers several key options to generate the perfect placeholder image.
For example, you can determine the size, background color, foreground color, and whether or not a text should be part of the package.
Visit the official website of Dynamic Dummy Image Generator.
5] LoremFlickr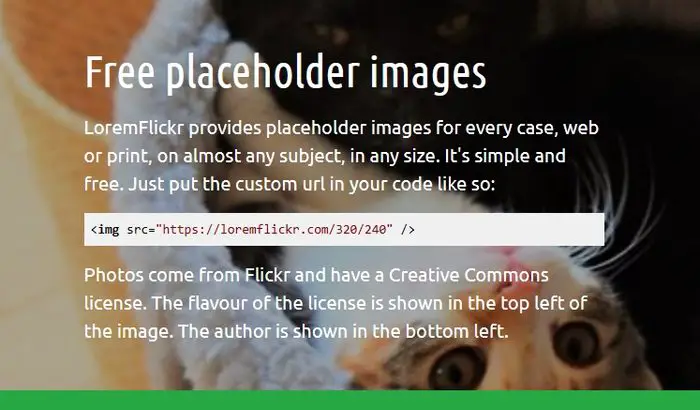 We suspect you've heard of Flickr at some point, well, LoremFlickr is not associated with that service. However, it gives the user the option to create placeholder pictures by grabbing images from Flickr. Outside of that little neat feature, it works similarly to Placeholder.com.
The service is free to use, and if need be, folks can create multiple placeholder photos if they want. Furthermore, the Flickr images used are copyright-free, therefore, one should have nothing to worry about when using the content on their commercial products.
Visit the official website at LoremFlickr.com.
READ: How to make text, images or objects appear one by one in PowerPoint with a click
What is a placeholder image?
A placeholder picture is an image designed for drawing attention to the need for an actual image. This usually shows up on a website whenever an image is missing from a particular area.
What are two types of placeholders?
At the moment, there are three types of placeholders, and they are Dimension Placeholders, Parameter Placeholders, and Other Placeholders.