If you are unable to download and install the new Windows 8.1 Update via Windows Update, even after having set your Windows 8 to download and install Updates automatically, you can download and install this Windows 8.1 Update package from the Microsoft Download Center. Download and install Windows 8.1 Update, 32-bit and 64-bit, if you get Error Code 80070020, 80073712 and 0x800f081f and if Windows 8.1 Update fails to install, download and install it via Windows Update.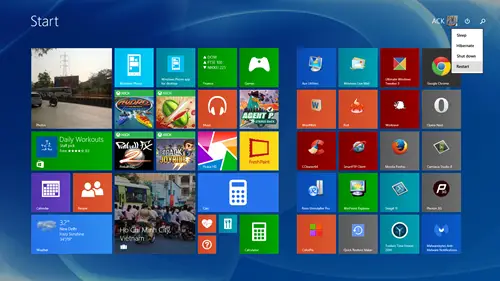 Windows 8.1 Update is a cumulative set of security updates, critical updates and updates and introduces several new features. In addition to previous updates, it includes improvements such as improved Internet Explorer 11 compatibility for enterprise applications, usability improvements, extended mobile device management and improved hardware support. In Windows Server 2012, this package also enables support clustering configurations for hosts.
To receive all future Windows Updates for your operating system, you will have to install this new Windows 8.1 Update.
This update package is meant for Windows 8.1, Windows Server 2012 R2, Windows RT 8.1 operating systems and there are multiple files available for this download. Once you click on the Download button, you will be prompted to select the files you need. Select all.
Once you have downloaded this package, it is recommended that you first ensure that the Servicing Stack KB2919442 is installed on your computer, as it is a prerequisite for Windows 8.1 Update. It should therefore first be installed on your system before your attempt to install Windows 8.1 Update or KB2919355.
The download package includes the following files KB2919442, KB2919355, KB2932046, KB2937592, KB2938439, and KB2934018, and the recommended Installation Order is as follows:
KB2919442
KB2919355
KB2932046
KB2937592
KB2938439
KB2934018.
After you install these updates, you will be required to restart your Windows 8 computer.
Windows 8.1 Update download links
You can download Windows 8.1 Update KB2919355 from here: 32-bit | 64-bit | Windows Server 2012 R2 Update