Microsoft has released Windows 8.1 for TechNet & MSDN subscribers and declared its GA on 18th October. With Windows 8.1 GA being around the corner, there has been a lot of buzz around lately that it has been developed to cater to a niche segment of consumers. The soon to release Windows 8.1 Pro is an absolute fit for the business/corporate segment. Of course, it will be a bit of a challenge for users still sticking to Windows 7, but believe it or not, once you take that jump, you will not look back.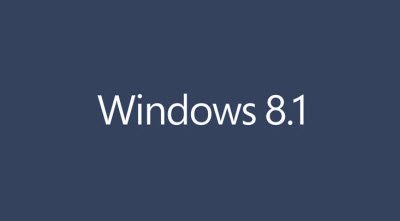 The new Windows 8.1 brings with it a lot of ground-breaking functionalities, especially for the corporates, the non-profit organizations, the government and the education sectors. However, another biggest reason for switching to this OS is that you can get it absolutely free of cost to Windows 8 users! So for organizations already using Windows 8 or are going to leverage Windows 8, they will be able to make the jump to Windows 8.1, at no cost at all.
Let's now look at some reasons, which will give you a whole new perspective about the new Windows 8.1 and its practical usage:
1. Security: Windows 8.1
Each and every edition of Windows 8.1 is going to have an in-built drive encryption, which will be turned on by default, when the user logs in.
With an exclusive feature called the 'Remote Selective Data Wipe', Windows 8.1 will enable organizations to easily specify and assign data to employees and the authority to wipe out or permanently lock out the data of an ex-employee.
Now you can create work folders (with Server 2012 R2 in the backend), which works like SkyDrive, enabling on-the go accessibility to edit files and automatically synchronized on the centralized server.
'Workplace Join' allows system admins to create Workgroups within the organization.
Finally, Microsoft comes up with its Native Biometric Recognition Support system, with Windows 8.1, further securing the logon process.
Windows 8.1 will also have a Windows Defender system, with the functionality of Network Behavior Monitoring for any kind of threats, known or unknown.
2. RDS & Networking: Windows 8.1
The Remote Desktop Service will see further enhancement when enabled with Server 2012 R2 in the backend. Functionalities like Session Shadowing, multicolor monitor support and full touch capability for the RDS sessions will improve the RDS sessions for system admins and the IT support guys, to a great extent.
Wireless printing capabilities like Wi-Fi Direct and NFC tap-to-pair printing allow a
Windows 8.1 user to connect a mobile device or a smartphone to leverage instant printing.
Now, creating an easy Hotspot from your PC, having a Windows 8.1 OS will not be a challenge. So, in case of a meeting, no LAN cables would be required in conference rooms.
With Windows 8.1, a company can have VPN Access which is auto-triggered. Further, for excellent VPN Client support within a corporate network, Microsoft is offering four VPN add-on applications
All Windows devices can be unified and centralized with the help of the most efficient cloud management tool available in Windows 8.1 & 8.1 RT, i.e. Windows Intune.
You could read more about the Windows 8.1 Enterprise Edition. While, here we have talked about the points of Security and Networking, there is so much more to add-on to the merit list of Windows 8.1. Download Windows 8.1 Enterprise Evaluation Version if you want to check out all that it has to offer.
So, in my next post, I will be discussing about how Windows 8.1 steals the show, with its impeccable functionality and User Interface.
Stay tuned!