Wi-Fi Direct is nothing new, but more people are finally learning of it and what it can do, and that has a lot to do with the growing device support for the platform. You see, the concept is all about creating a peer-to-peer Wi-Fi connection without the need for a wireless router. You may say this is impossible, but the simple truth is, it's not, and we've been doing it for years. In simple terms, Wi-Fi Direct is a lot like Bluetooth since folks can share files across devices, and even listen to music from supported wireless headphones.
If you have a Roku device in your home right at this moment, then chances are, it supports Wi-Fi Direct right out of the box. Instead of using an IR blaster to communicate with the remote control, Roku relies on Wi-Fi Direct, and it works quite well.
The good news is, the user is not required to enter a Wi-Fi password when its time to have devices communicate with each other. The entire process is automatic, which is one of the reasons many people have no idea they are using Wi-Fi for certain hardware features instead of Bluetooth.
Right now, almost all Windows 10 devices have support for Wi-Fi Direct. You will only require supported third-party hardware to take advantage of what it has to offer. In fact, we believe the first Xbox One controllers could only connect to the system wirelessly via the platform.
Having this feature built into the computer and other types of hardware could make for more affordable products. Instead of having to add a Bluetooth radio, manufacturers could simply take advantage of the Wi-Fi radio for wireless communication.
These are the standards used by the platform so far:
Wi-Fi
Wi-Fi Direct Device and Service Discovery
Wi-Fi Protected Setup
WPA2
What are the uses of Wi-Fi Direct thus far
OK, so you might be wondering about the number of things we can do with this. As we've mentioned above, it can be used for sharing files across different devices. For example, sharing a bunch of pictures between two of your Windows 10 laptops, or from your Android phone to your PC.
The problem is, it's not as easy when compared to using Bluetooth, and that's understandable right now. It's still fairly new and has yet to reach maturity. However, we believe Wi-Fi Direct will become very important in the near future.
Yes, its already working, but it's not ye reliable to the point where normal folks can use it without having to call for a specialist like ourselves.
Check if your device is Wi-Fi Direct compatible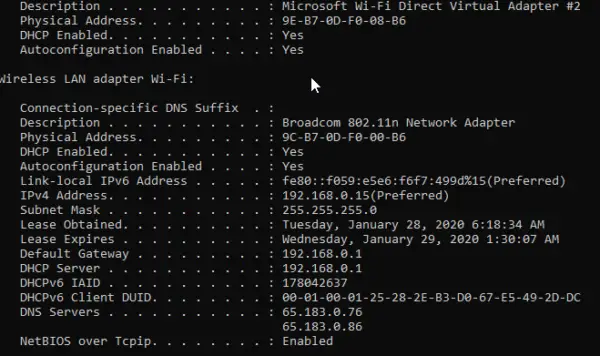 This is super easy. Fire up the Command Prompt in Administrator mode, then type ipconfig /all and hit the Enter key.
Look for Microsoft Wi-Fi Direct Virtual Adapter to confirm the support for Wi-Fi Direct.
How to add a Wi-Fi Direct device on Windows 10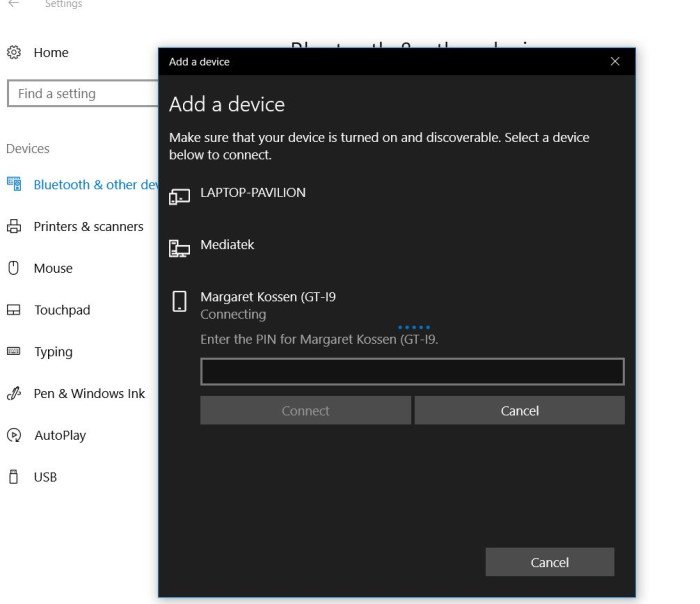 If you want to add a Wi-Fi Direct device to your Windows 10 computer system, then open the Settings app by clicking on the Windows key + I. After that, navigate to Devices > Bluetooth & other devices > Add Bluetooth or other devices.
Finally, select Everything else, then add the device you wish to connect with.
That's it.