Microsoft may just have released the Windows 8 RTM to TechNet and MSDN subscribers who must be going ga-ga over the final build but not everyone shares the same opinion, notably Raluca Budiu, a User Experience specialist of the Nielsen Norman Group.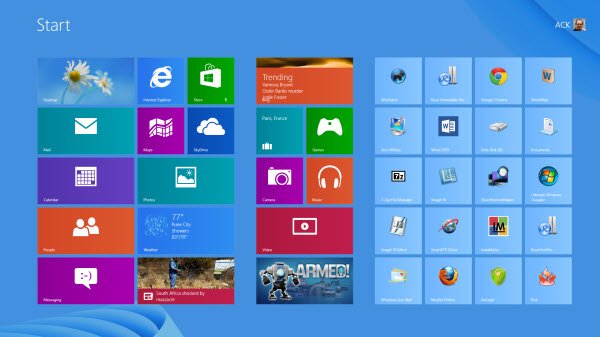 In an interview with with Laptop Magazine, she felt that Windows 8 is a bit less user-friendly for PCs than previous versions of Windows. While it excels in sharing content over the world-wide web through the desktop, it takes a few more clicks than Windows 7, to complete a basic task. Content consumption is optimized for Windows 8 but it isn't apt for content production and multi-tasking, she feels (we beg to differ).
Raluca feels users may tend to get confused while switching between two different environments, the Modern (Metro) environment, and the Desktop environment and it would take a while for new consumers to learn all about the new Modern UI and get accustomed.
According to her, "(On the Modern UI) Many apps waste a lot of space for huge images and give little space to text. The idea of hiding the controls to give priority to content doesn't make that much sense on a large screen, especially if users have to work harder to access hidden features".
It is confusing that the Windows 8 Switcher displays each Modern style app as its own thumbnail but folds all the desktop apps into a single thumbnail because it considers the desktop itself to be an app.
She feels that the hidden menu items all over the Modern interface slow down the user and affect the productivity. Not everyone is aware of the shortcuts and what's out of sight is out of mind and this results the user in not using the menu item though it existed ever since. According to her, though the user may get to know about the hidden menu items some day later but till then, he/she would've already spent a large amount of time working the hard way.
So it's not only the hovering that slows users down – it's the lack of visibility that makes these menus less available, she adds.
Though some may agree with Raluca's views on Windows 8, and some may not … maybe, somewhere she is right about Windows 8 being more productive when used on a tablet device than on a PC.
What do you think!?