Windows 10 is running on millions and millions of active devices. Due to a shift to the Universal Windows Platform or UWP, Microsoft needs to make sure that the apps they will be getting to run on Windows 10 are designed and developed appropriately or not. These apps are deployed by large enterprises for their work, consumer-based apps by big companies like Facebook and apps like myTube by independent developers. Hence, Microsoft has a website that they are calling Ready For Windows to make it easy for ISVs to list out their UWP Applications.
Why should one use Ready For Windows
This will benefit them in two ways. First, it will help them check the compatibility of their app for Windows 10 and secondly, it will list your app on to their website giving it more visibility on the Store as well as their website.
Characteristics of a Universal Windows App
Some of the main characteristics of a UWP app that will make it pass all the criteria of ReadyforWindows directory are as given below.
A Universal Windows App is quite different from your classic Windows applications. One major advantage is that fact that you can make use of the latest APIs for it which make it far more convenient to add more features and capabilities to it.
Secondly, your applications based on UWP can take advantage of the Share feature of Windows 10. With this, the contents of one app can be shared with another supported UWP app like Facebook, Messenger, Mail, Skype, and others.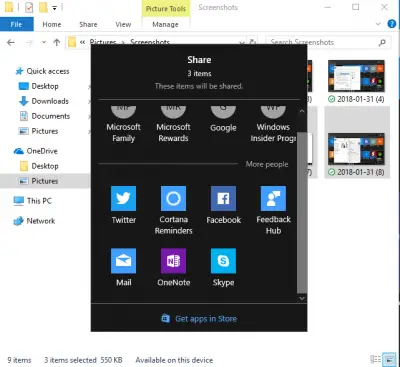 Thirdly, with the design language that these UWP apps follow, the apps can support the split view or hamburger menu. This provides a fast lane for the user to navigate within the app.
Fourthly, Microsoft provides these developers with the Microsoft Store which can be used to distribute these UWP apps. Microsoft Store ensures that these apps are not malicious and are performant. There is the blind trust in safety when an application comes from the Microsoft Store.
Another main advantage of having a UWP Application is that the developer need not make a separate uninstaller for the app, unlike the Class Windows Application. It can make use of the default and faster uninstall mechanism made inside of Windows 10 by the default.
You can get your hands on the real thing here on developer.microsoft.com.