Having been downloaded over 12 million times, the recently released Microsoft Office for iPad app has quickly gone on to become one of the most popular downloads for iPad. To help users get the best out of this app, Microsoft has released Office for iPad Product Guide, which is now available for download from the Microsoft Download Center.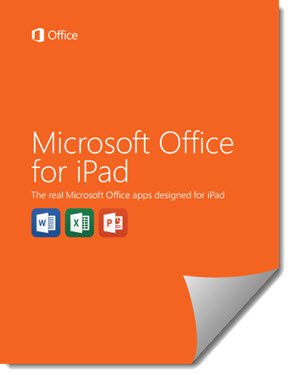 Microsoft Office for iPad Product Guide
The Microsoft Office for iPad app includes three Office components for your iPad – Word, PowerPoint & Excel. These three Office apps give you an unbeatable experience as compared to any other document creator or editor apps available for iPad.
To download the Office for iPad app, visit appstore.com/microsoftoffice for free. You will be able to read and present documents, spreadsheets, and presentations. To be able to create or edit Office documents, you will be required to purchase an Office 365 subscription.
This 28-page guide covers the following topics:
Introduction to Microsoft Office for iPad
Basic features and Getting started
Office documents look better than ever on iPad
Microsoft Office experience, designed for iPad
Edit, create and collaborate Office documents
Cloud and Office 365 integration with the app
More features and details about the Word, Excel and PowerPoint apps.
The Product guide also includes a section on Frequently Asked Questions.
Go here to download the Office for iPad Product Guide. I am sure that you will find it useful.
Some of you may also want to read our review of Office for iPad.