Investigators from Microsoft's Digital Crimes Unit, with the support of Microsoft's Malware Protection Center and Customer Support Services, helped the Federal Bureau of Investigations, USA, in tackling fake antivirus , security or other optimization software (rogueware or scareware) scams.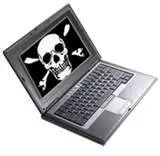 This international cybercrime scheme caused Internet users in more than 60 countries to purchase more than one million bogus software products, causing victims to lose more than $100 million.
The FBI announced federal indictments returned against three culprits charged with disseminating a major malware scheme believed to have caused $100 million in losses to victims worldwide. The scheme revolved around a form of malware called "scareware," which falsely persuades consumers that they need to purchase useless and expensive security software to protect their computers. Microsoft is proud to have supported the FBI and the U.S. Department of Justice in these cases, which send a clear and important message to cyber-criminals that they will be caught and brought to justice.
The scheme in these indictments was global, complex and sophisticated. The scareware went by various names, including WinFixer – meant to mislead consumers into associating the bogus software with trusted Microsoft products. At one time, WinFixer and its variants are thought to have been responsible for 75 percent of scareware worldwide.
After causing a series of false error messages, a particular scareware, caused Internet users worldwide, including throughout the United States, Sweden and Ukraine, to purchase software products bearing such names as "DriveCleaner" and "ErrorSafe," ranging in price from approximately $30 to $70, which they falsely represented would rid the victims' computers of purported defects, but actually did little or nothing to improve or repair computer performance.

Individuals who believe they are victims and want to receive information about the criminal prosecution may call a toll-free hotline, 866-364-2621, ext. 1, for periodic updates.