If it so happens that your keyboard all of the sudden stops working or some of the keys aren't working when  you try to login to your PC, then mostly you are stuck unless you get a new one or borrow. The good news is that you can still log in to your Windows 10 PC with a physical keyboard attached, and with your mouse attached, it should help you with few basic things.
How to log into a Windows computer without Keyboard
Turn on your computer, and wait for the Login Screen. You might have to press a key if you have Lock Screen wallpaper turned on.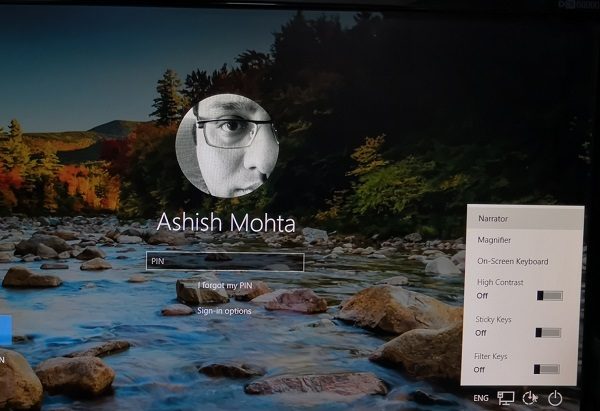 Look for "Ease of Access Center" button on bottom right of the screen. The symbol looks like wheel-chair icon that you must have seen in the real world as well. In Windows, this offers a set of tools for those with visual impairment to interact with Windows.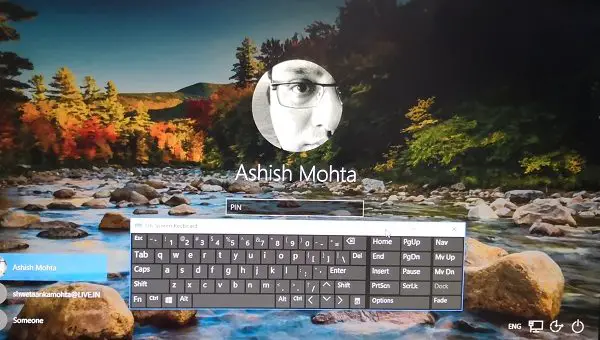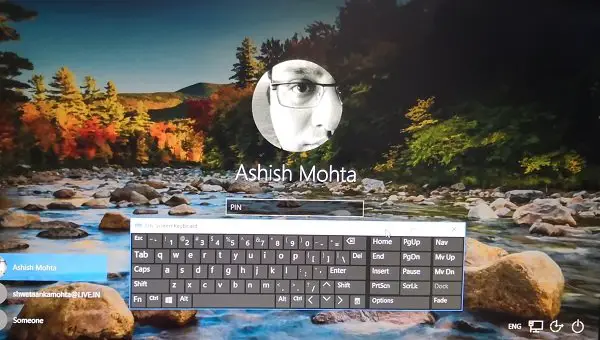 Click to open it, and look for an option which says On-screen Keyboard.
Click on it, and you should see a virtual keyboard on the screen. This is the On-screen keyboard.
Now you can use your mouse to type in your password, and hit Enter. If you have a touch-screen, you can use Touch.
That said, if you start hearing voices, then it's the Narrator that's trying to help for those who face vision challenges. The on-screen keyboard is a full-blown keyword which means you can use any complex password.
To use a special character, you might have to use the Shift key and in case you lose focus, just use your mouse or tab on the keyboard to get back.
Once you are logged in, I will suggest you to start troubleshooting by following these posts:
You can also use the on-screen keyboard while you are logged into Windows 10. It is useful when the physical keyboard is not working as expected.
Go to Settings > Ease of Access > Keyboard > Turn on the On-screen Keyboard.
You have the option to turn on Sticky Keys, Filter Keys, Toggle Keys, Shortcut underlines, and so on. You can choose to enable sound for every click, display a warning message when turning a setting on with a keyboard.
Read next: How to use Windows computer without keyboard or mouse.