If you are looking for a freeware that will help you customize the save as dialog box, then Simpli Software's Place Utility is sure to interest you, as it allows users to customize the Windows 'Save As' dialog box, with a click.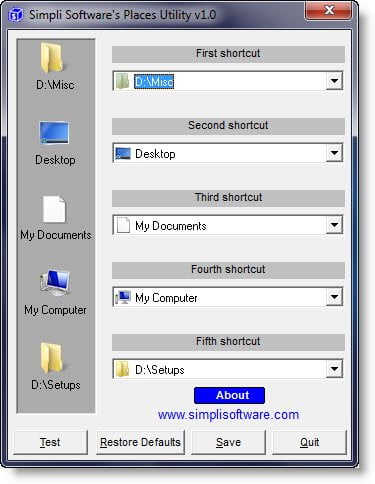 Customize File Open Save As dialog box
Those who often find themselves browsing through directories in 'Save As' dialog to organize their downloads will benefit from this simple program.
Organizing information you download from the Internet and other files can be quite a chore.
The standard Save As dialog provides five starting places to save your file:
History, My Documents, Desktop, Favorites, and Network.
This program helps you customize these 5 locations easily. You may have to Run it as Administrator.
Places Utility does not affect Microsoft Office Programs and other programs that do not use the standard Windows 'Save As' template.
Download Page: Softpedia. Works on Windows 10/8/7/Vista too.