If you are getting enough comments, then you may have faced problems while answering or replying to them. Though you can reply to them with a comment,  the problem is it doesn't make the comment look interactive, or in other words, the conversation appears broken.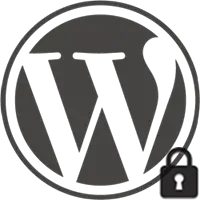 We have already discussed the need for Threaded Comments at my last blog 30 ways to increase your blog comments.
Take a look below how uninteresting are these comments-
User1: I need a Job

User2: Go ask somewhere else :P

User 3:
@User 1 – what are your qualifications?

User1:
@User 2 – Professional S/W developer
This does make conversation but it doesn't look 'interactive'! So the answer to all such problems is having Threaded Comments, you don't need to add any plugin, nor do you have to add any kind of code to enable threaded comments on your blog. WordPress already provides this feature.
Go to Settings > Discussion in your dashboard, and you'll discover three new options in the "Other comments settings" section:
"Enable comments [x] levels deep"
"Break comments into pages with [x] comments per page and the [first or last] page displayed by default"
"Comments should be displayed with the [newer or older] comments at the top of each page"
With the threaded comments option, you can connect and interact with your readers while easily keeping track of who's saying what to whom. You control the conversation by setting the number of levels allowed in your comment threads, from 1 to 10. (Ten levels deep mean nine replies under each comment — that's a lot!)
To save you and your readers from scroll-finger strain, you can now break up comments into pages. You decide where to cut the thread, and whether to display the first or last page of comments as the starting point.
Well, WordPress suggests setting threaded comments to about three levels deep, to keep the conversation focused, and I too agree with it.
But not all Blog templates allow Threaded Comment (like Arthemia Magazine theme) so in that case, you can use WordPress Plugin that will do the job. WP Thread Comment is an enhancement for WordPress's comment function. It enables users to reply on a existing comment, and the discussion will be displayed threaded or nested.
Have a quick look at its features
One can reply to any existing comments.
The discussion will be displayed nested or threaded.
Easy to install. No hacking on WordPress or your theme is needed.
W3C compatible.
Customizable HTML / PHP / CSS on admin section.
AJAX support enables to comment without reloading the whole page.
Choose AJAX or not freely
Get notified by email when a reply is available.
Can manage comment in front-end(move comment, delete comment)
So if you haven't started threaded Comments in your blog it's time to move on and use this wonderful plugin.