Windows 10 v1803 April 2018 Update aka Spring Creators Update has introduced a lot of new features including TimeLine, improved Privacy Settings, Data Diagnostic Feature, and so on. However, there is a list of features removed or planned for replacement starting. Windows 10 is heavily tested by Windows 10 Insiders and based on their feedback, some features either don't turn out to be feasible and some don't get completed within timeframe. In this post, we are looking at those list of features removed or planned for replacement starting with Windows 10 v1803.
Features removed in Windows 10 v1803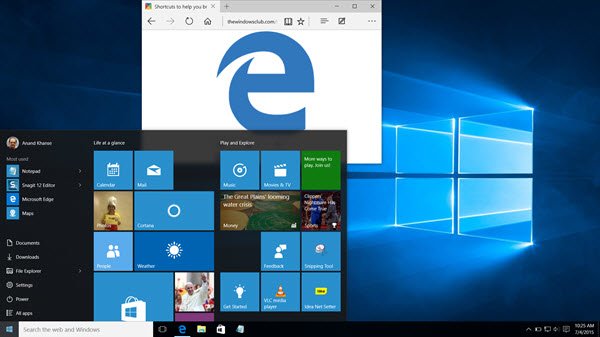 Groove Music Pass:  Microsoft has retired Groove Music streaming service and sales of the music track from Microsoft Store in 2017. It can be still used as a standalone music player. You will have to switch to Spotify or another music service to buy, and stream music.
People Suggestions: It will no longer suggest contacts from non-Microsoft accounts i.e. Google Accounts or anything else. You will have to save the contacts details for people you send mail to or get mail from to make it appear in the suggestion.
Language control in the Control Panel: This setting has been shifted to core Settings app on Windows 10. You will have to download or add languages from there.
Home Group: This feature allowed you to create a secure or open network by adding PCs on the same network in one place. It was meant for easy file sharing, and also streaming media from one computer to another. This has been dropped. Instead, you can snow share printers, files, and folders by using features that are built into Windows 10.
There is a dedicated Devices section in Windows 10 from where you can share all the devices with others. Go to Start > Settings > Devices, then open the Devices and Printers link. Right-click your printer, then click Printer properties. Similar steps apply for other devices as well.
No more suggestion for Open HotSpot: It seems to suggest everytime an open network is available has created confusion. WiFi Settings will no longer suggest this, and you will have to manually find, and connect to free wireless hotspots with Network & Internet settings, from the taskbar or Control Panel.
People Conversation no longer available when offline: To see new mail in the People App from specific contacts, you need to be online, and you need to have signed in with either an Office 365 account or, for work or school organization accounts, through the Mail, People, or Calendar apps.
Prior to this update, Conversations in the People app when you're offline or if you're using a non-Office 365 mail account was available.
XPS Viewer: If you are installing Windows 10 version 1803 on a fresh computer or clean installation, you will need to install XPS Viewer from Apps and Features in Settings App or through Features on Demand. However, if you have upgraded, you still have the access.
We're changing the way you get XPS Viewer. In Windows 10, version 1709 and earlier versions, the app is included in the installation image. If you have XPS Viewer and you update to Windows 10, version 1803, there's no action required. You'll still have XPS Viewer.
One feature that isn't documented here is Sets. This featured showed up in the previous version, and then in beta versions as well, but seems it's not set for Windows 10 Redstone 5 aka the next major update for Windows 10.
Features no longer in development
Windows 10 versions which were rolled out to the insiders had few features that have been completely removed from the development. If you still have this in your beat build post-1803, it may be removed. These features have been replaced with other features or functionality, while others are now available from different sources.
Software Restriction Policies in Group Policy:  Going ahead, you will have to use AppLocker or Windows Defender Application Control to control which apps users can access and what code can run in the kernel. Software Restriction Policies through Group Policy has been removed.
Windows Help Viewer:  This program gave access to troubleshooting tips for Windows in offline mode. Microsoft has removed this, and now you will need to check out everyone online.
Contacts feature in File Explorer: Contacts feature is no more available, and you will have to use People App. The Windows Contacts API will soon be removed.
Phone Companion: It's only a name change. Instead of Phone Companion App, we now have access to a dedicated settings "Phone" which includes all the features of the Phone Companion.
IPv4/6 Transition Technologies (6to4, ISATAP, and Direct Tunnels): IPv6 to IPv4 has been disabled by default since Windows 10, version 1607 (the Anniversary Update), ISATAP has been disabled by default since Windows 10, version 1703 (the Creators Update), and Direct Tunnels has always been disabled by default. Please use native IPv6 support instead.
Not all features are consumer oriented. This list is also useful for developers as well to update their applications.
Source: Microsoft.com.
Does it include any of your favorite feature that you had been testing or heard about it? Let us know in the comments.