No need to say that Facebook is one of the most used social networks with all kinds of things being shared there. There are many who intentionally or unintentionally post objectionable material that may or may not be in accordance to new Facebook guidelines for posts. To remove the confusion, Facebook has released a 2500 word booklet containing information on what information to share and what information on Facebook will be removed. Here is a list of do's and don'ts from Facebook booklet in details.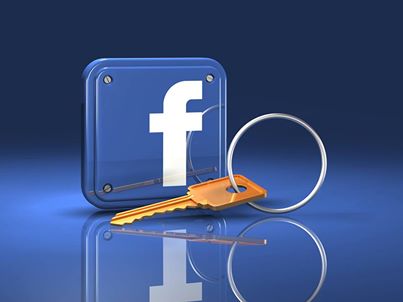 Facebook Community Standards – Do's and Don'ts
To make things easier for users of Facebook, the social networking site released a booklet containing information about what types of posts will be considered in contrast to Facebook standards. The booklet starts by saying that the social networking site's mission is to provide people with power to share and make the world more connected and more open. It says that the conversations that happen on Facebook are reflections of the thoughts of a community that is almost 1 billion members.
It further states that since it wants people to feel safe while sharing their information, they have come up with improved community standards. The Facebook community standards will help you with what to post and what not to share. It takes up different categories of posts and explains in detail whether or not such posts are entertained on Facebook. It further details what types of posts violate the Facebook community standards and will be removed.
Abusive Content: Keeping You Safe
This section is about what type of material is considered dangerous for the community members and will be removed. It also states this category of content would make Facebook work with law enforcing authorities to ensure safety of its users.
Threats and abuses
Facebook says it will take personal and public threats seriously, even if they sound humorous. Posts that pose a threat to public property or one or more individuals will be removed. In doing so, Facebook will look into the physical locations and public visibility of posts to consider removal of posts. It will take into account, the posts from people living in violent prone areas before deciding if a post is actually a threat.
Self-injury and suicides
Images and posts promoting self-injuries are not entertained anymore. Posts related to suicides will be removed. These includes experiences of a suicide survival (unless there is a positive message). Posts promoting suicides and self-injuries will be removed upon complaints or if invigilators come across such posts or pages. Suicide prevention posts, pages and groups are okay.
Posts related to plastic surgery and other forms of non-violent body modification are okay according to the new Facebook guidelines or new Facebook community standards. People can post their body modification experiences along with images as long as they are performed using proper surgical methods.
Dangerous Organizations
Facebook will no more entertain any organization related to criminal activities or terrorism. Posts related to such organizations will also be removed.
General discussions about such organizations are okay and positive posts informing about presence of such groups (for example, to alert others) will stay on Facebook.
Harassment
Pages, groups and posts attacking people in a way to shame them or to harass them will not be allowed. Images (including morphed images) to shame people will be removed. Videos intended to blackmail or videos showing physical harassment to private individuals will not stay on Facebook. Private individuals, according to Facebook, are people who have not gained popularity due to any of the digital or print media.
This clause also includes repeated sending of "Add Friend" requests or other "unwanted messages" to people. It is not specified what action Facebook will take in regard to repeated friend requests but the site say it will not be tolerated.
Respectful Behavior
Facebook says in its community standards booklet that it is a place where people may show different opinions on issues and people. It depends on how the information is phrased before any action is taken on conflicts. It is to be kept in mind that people from different areas have different opinions about different topics. Facebook may or may not interfere in such cases. It may, however, limit the access of such posts to particular regions so that conflicts are eased.
Nudity
Nudity is not acceptable in many cultures and as such, will be treated as sensitive content. Such posts and images will be removed or will be restricted to certain audience. It (Facebook) details that images showing genitals or focusing on fully exposed buttocks will be removed. Explicit images and videos displaying sexual activity will be removed.
Nudity posts related to education and humor will be considered ok. Art and sculpture related to nudity is also allowed. Images of breasts that do not show nipples, such as images of breastfeeding will be acceptable.
Hate Speech
Hate speech will not be accepted. Posts that directly attack or mention race, ethnicity, color, national origin, sexual orientation, sex or gender identity, and serious disabilities or diseases in a degrading manner will be taken off the social networking site. Likewise, organizations that promote hate speech against one or more of the above listed types will not be allowed on the social network.
Facebook will allow humor, discussion and educational information about races, ethnicity etc. depending upon how the posts are phrased.
Summary of Facebook Community Standards and Guidelines
In short, Facebook has made it clear about what all is unacceptable on the social networking site. Harassment, crime, nudity, shaming, blackmailing, and similar topics, pages, groups are not acceptable. There are some exceptions as mentioned above and Facebook will be the end authority determining if a post, group or page is to stay on the site.
Read More: Facebook Community Standards.